White Hat Link Building Services
See why we're the #1 link building service online. Natural, Relevant, In-Content Links on High DA Sites from a Minneapolis, MN-based company.
Our Link Building Services
Link building is the number one proven factor that's going to increase your positions on SERP's. Today, the importance of building high-quality links has never been higher. If you're even thinking of competing online, you need to understand and implement a link building campaign and outreach program.
The Guerrilla Link Building package is the best way to get high quality (DA60+) links built straight to your website. These are natural, white hat, in content links that will help explode your rankings on Google.
Using our service, we'll do manual outreach to high authority sites, secure a guest posting opportunity, write the article and get it posted on that website with a link back to your website of choice. It's that easy! Even one DA60+ link can move you rankings substantially!
Why Choose Us? 
White label reporting – Quick turnaround – No monthly fee's – Complete campaign control – Only high DA sites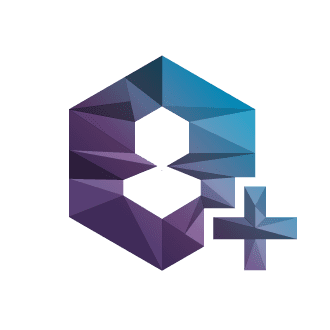 Input Information:
Just give us your URL and anchor text. Our team will review the order, confirm, and begin our research and outreach process. We'll pitch creative content ideas and get you the high-quality links you need!
Writing & Distribution:
Through manual outreach, we will secure a guest post on a high-quality, 100% real site and include your link in a natural way. We will then write and publish your carefully crafted article on the blog with a link back to your site.
White Label Reporting:
After your guest post is published, we will provide a 100% white label report to use yourself or hand off to a client. These reports will show the links that we built including the article and anchors inside the content.
The Best In-Content Links
These white hat links are the ones that get the job done. We only publish well written, quality content, all on real sites that get results. These are the links you normally can't buy, they have to be earned through relationships and skillful, creative content writing.
Our outreach network has taken years to cultivate. SEO link building is a craft that we take seriously. We have the links that you've been trying to get — and we make them affordable.
Each site has a specific audience and we create content that fits their needs. This is is the only way to assure quality links across the web and boost your rankings the right way. SEO writing is one thing, but creating content that answers the right questions at the right time is what we do best.
Try our white hat link building services today!
SEO Link Building Packages
So What's Our Link Building Services ROI?
We say that the average link takes about a month to place, and up to two months to see the organic traffic increase. That being said, even just one DA60 link can boost your target page up to 40 positions in SERP's.
Link building (along with all SEO) shouldn't be a "one and done" marketing effort. Link building should be curated and utilized over the course of your companies history. Links are what's going to get you to page one and links are what's going to keep you at page one.
Frequently Asked Questions