AdvancePoint Capital – SEO Campaign
AdvancePoint Capital was founded by managing partners with over 15 years of Financial Services experience. They are focused on providing the necessary funding for small to mid-size businesses in need of the capital to grow their businesses. Whether its cash flow needed for buying equipment, merchandise, inventory, advertising, capital improvements to the business, or even emergency cash flow needs to meet payroll, they are here to help you get that capital fast!
AdvancePoint Capital contacted The Guerrilla Agency and was initially concerned with the quality of their current SEO provider. After diving into AdvancePoint's strategy, we noticed that their current agency was using outdated SEO tactics that weren't having a measurable impact on their search rankings or business. Furthermore, AdvancePoint's landing pages weren't targeted correctly and didn't have the meta data or content structure to compete with first page rankings.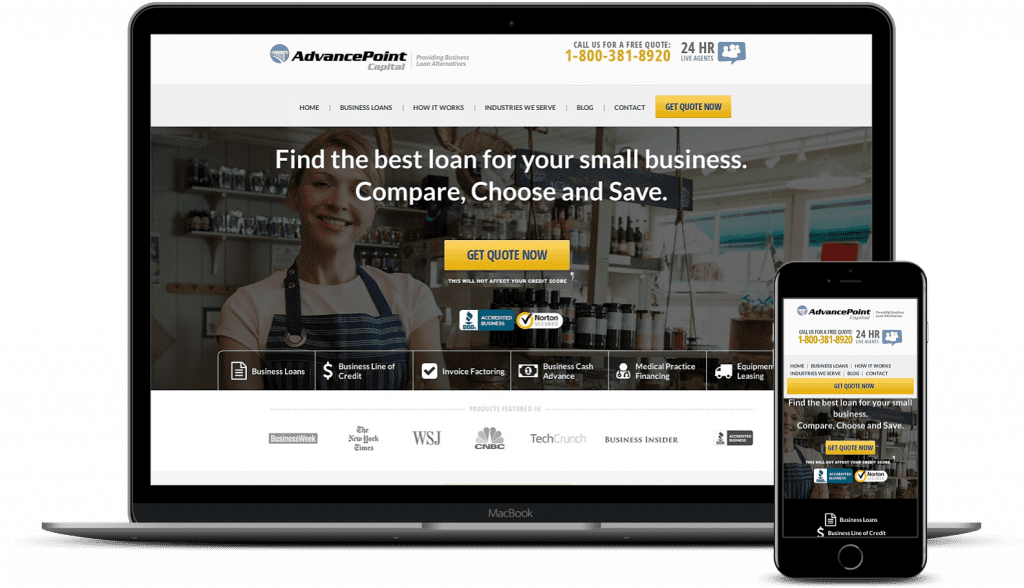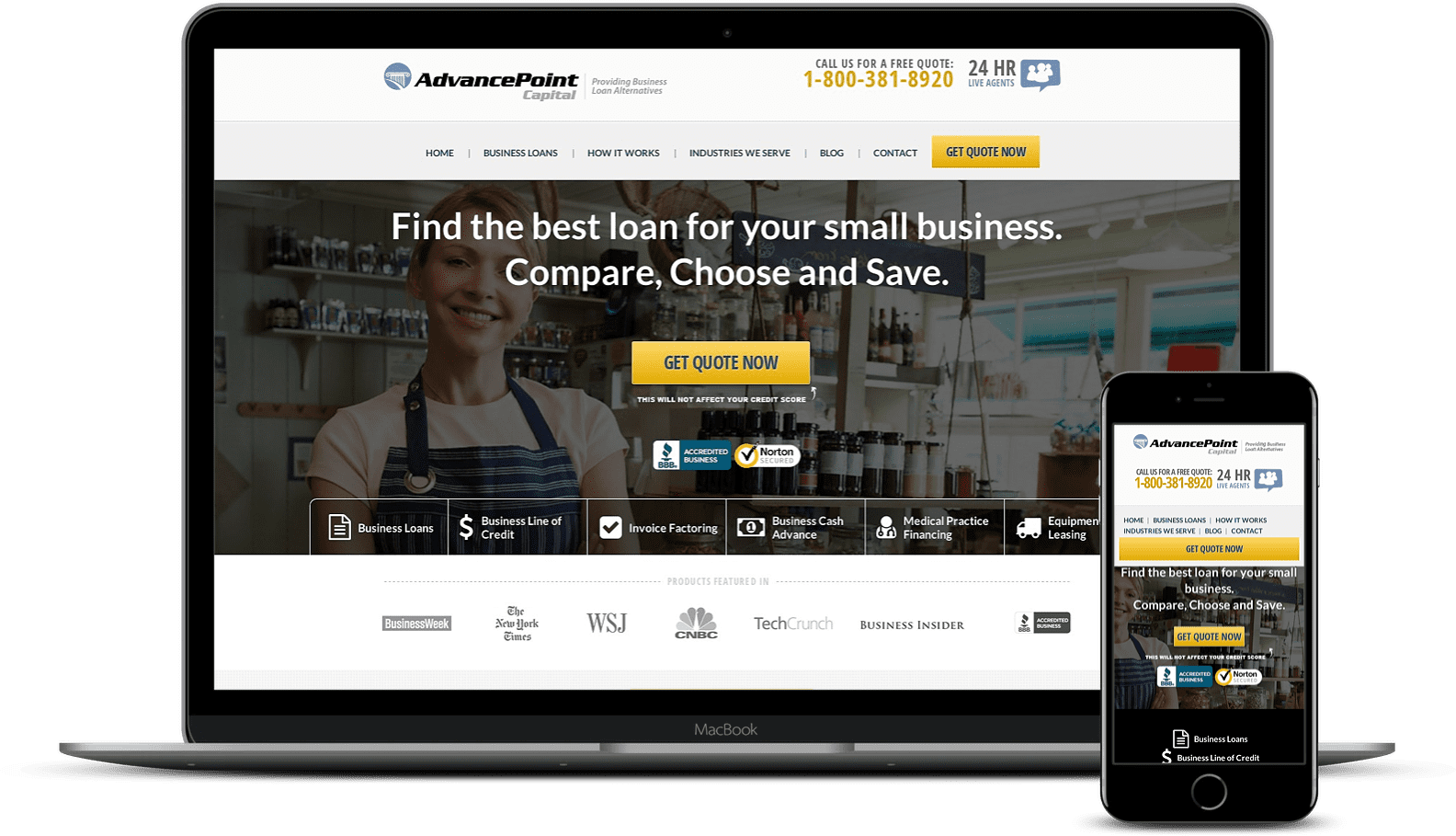 After kicking off the project, we got straight to it. We started by doing an in-depth analysis of the current state of their website. The very first thing we noticed was that all of their service pages were light on content, and weren't optimized to be competitive on the first page. After conducting keyword research, we got a full list of their search competitors who's content was ranking in the top positions on search results. From there, we were able to reverse engineer their content and discover the targeting, keyword density/placements and content lengths that Google was rewarding. After we had the data, it was just the process of strategically building out those pages throughout the site. That strategy coupled with our premium link building package brought their traffic value from around $3,000 to OVER $25,000 in a few short months.
860% Increase In Traffic Value
Currently, AdvancePoint is ranking for numerous keywords on the first page, most notably are: business cash advance lenders, merchant cash advance bad credit, fast business cash, small business bridge loan, and more! Correspondingly, we were able to see almost a 100% increase in inbound contact form fills. Needless to say, AdvnacePoint is pleased with the results that we've been able to deliver and is a happy partner for The Guerrilla Agency.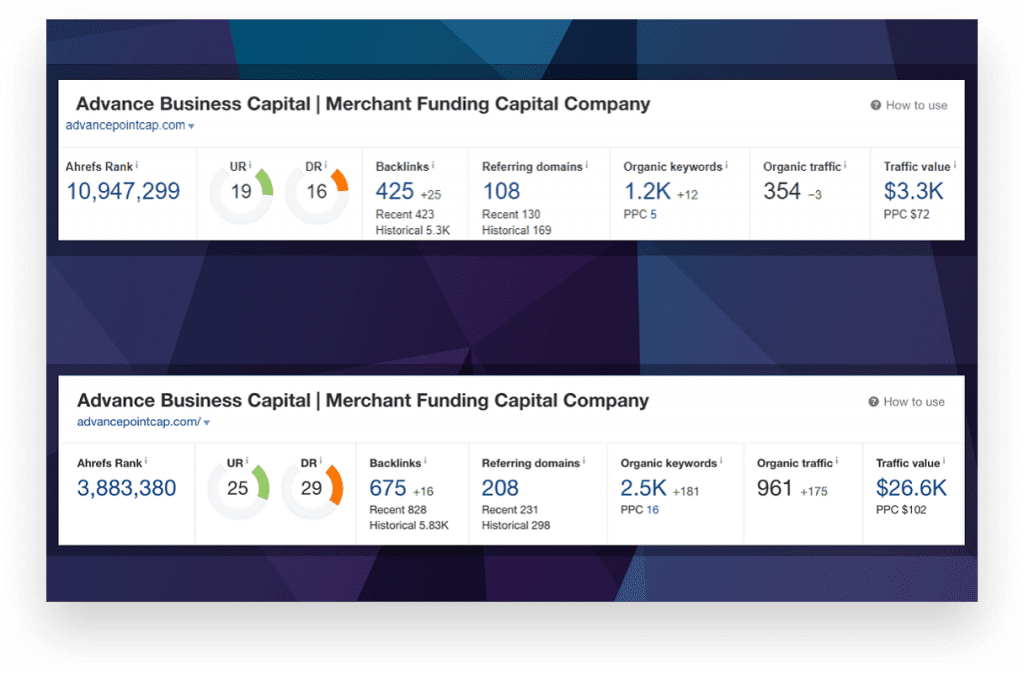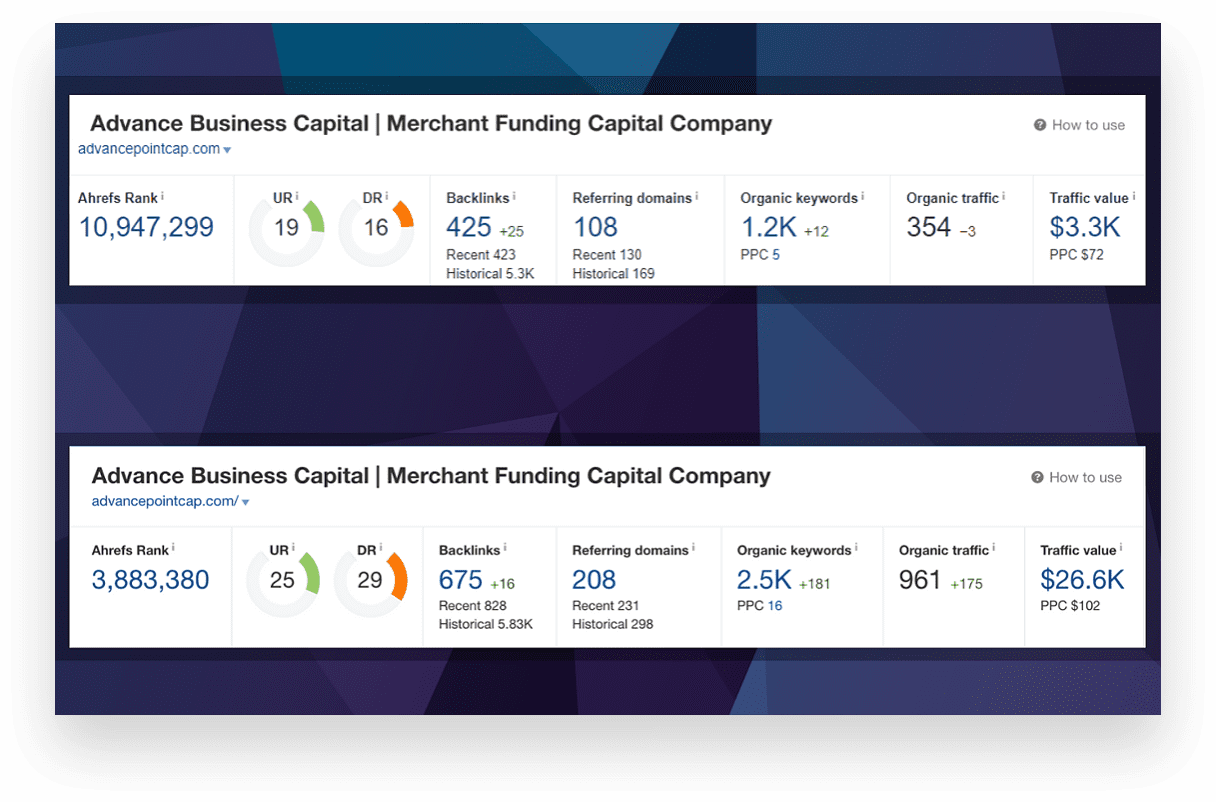 Starting Organic Keywords – 1,200
Current Organic Keywords – 2,500
Starting Organic Traffic Value – $3,300
Current Organic Traffic Value – $26,600