Dental SEO can transform your website into a lead generating machine.
Going to dental school was hard. Starting your own practice was even harder and don't get us started about getting more patients! Stop worrying about getting new business, we'll take it from here.
Relationship Focused – Guaranteed Results
We strive to build partnerships that last and we always put the needs of our partners ahead of our own needs. We push the boundaries of the word "partnership" and work synergistically with your team to accomplish your business goals. For those reasons we can guarantee results. We'll work around the clock to ensure your dental services are seen by as many potential patients as possible and we'll do whatever it takes to get there (including spending the entirety of the monthly budget if we have to). We've built our business on long term partners and we can't wait to make you one of them!
Average Increase in Organic Traffic
Average Increase in Lead Generation
Increase in CTR and Conversions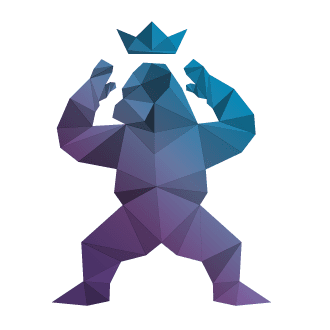 Search Engine Optimization is one of the best ways to increase traffic to your dentist office. The Guerrilla Agency has decades of experience in dental SEO and we'll use the most modern SEO practices to help rank your website higher in search results. We've weathered all the algorithm updates and your competition won't know what hit them!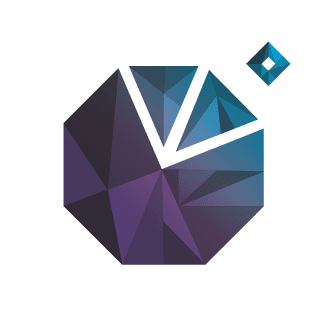 We don't just focus on your website/leads goals, we focus on your business goals as well. What's it going to take to bring your dental practice to the next level? Are you looking to increase your inbound leads or are you looking to set your practice up for a sale? We'll work backward from your goals and create an effective SEO campaign to accomplish them.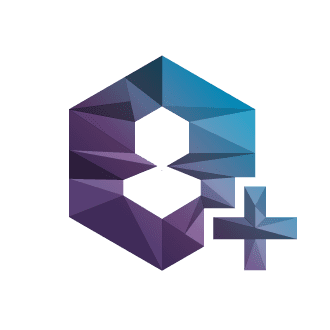 A lot of SEO agencies promise you the world only to fall short three months into the campaign. At The Guerrilla Agency, we make sure you know what we're doing and when we're doing it. Not to mention we offer bi-monthly reporting on the metrics that matter. We believe in putting your needs as our customer above our own needs.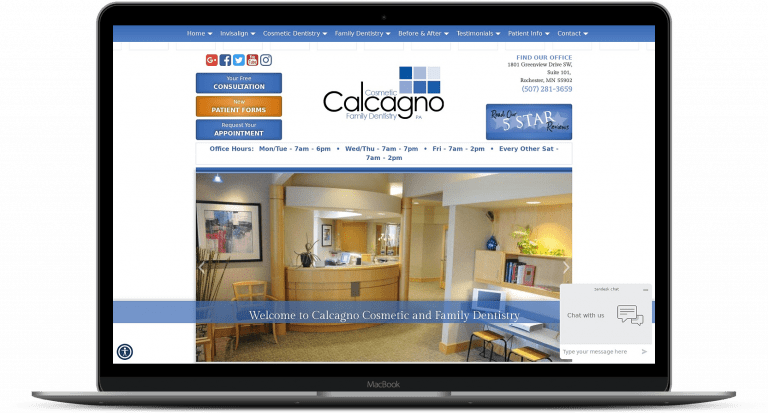 SEO Case Study: Rochester Dental Practice See's Double Traffic
Calcagno Family Cosmetic Dentistry is one of the leading cosmetic practices in Rochester, MN. When The Calcagno family came to us they weren't showing up well in search results. Also, they were using an SEO that wasn't reporting back to them, so they didn't know where they were or what they were getting monthly. Once they started working with us we immediately did an audit only to discover they were wasting their hard earned money on a company that wasn't doing much monthly. Over the course of a few short months, The Guerrilla Agency was able to increase their organic traffic by over 400%!
The Guerrilla Agency is a full stack marketing company, which means we've got everything you need in-house! We've combined the best of both worlds with SEO and video production. Video is extremely accessible and easy to consume so it's the perfect medium to attract customers to your website. Video is the perfect content source and SEO helps get video views. We could film a virtual tour of your dentist office or we could get some real life testimonials. It's all possible with video marketing and SEO.
When someone lands on your website there's not a better user experience than video. Adding video to your landing pages can help optimize them through dwell time, engagement and trust. We've seen a 30% increase in contact form fills on the landing pages we've added video to.
YouTube is the second largest search engine next to Google. YouTube can be a perfect platform to show off your skills as a dentist! We can add your video content to YouTube and make sure it gets seen using cutting edge SEO tactics.
SEO already has an amazing ROI compared to paid marketing strategies. Why not get some of your amazing videos to the first page of Google? When someone is searching for "dentist + your area" we want to take up more search real estate by having video on the first page.
Frequently Asked Questions
The next step is a discovery phone call. On the call we'll get to know you and your practice further. We'd like to understand how you operate, what your business goals are, and your marketing budget. From there, we can craft a plan for success. If you've never worked with an SEO company before we can do a full site and competitor audit to determine the most logical next steps. So please, fill out the contact form below to get a free review of your site today!
If you believe that you can wait around until "next year" to do SEO than you're sadly mistaken. If you're getting outranked by your competition than their most likely already investing in SEO. SEO and the tactics used by search engine optimizers compound on themselves, so the more you wait around to start your marketing efforts, the more your competitors are going to increase their search rankings and leave you in the dust. don't wait around for that to happen, call us today.