Roofing SEO turns your website into a lead generation magnet that perpetually attracts new roofing and contracting leads.
Working all day in the sun is hard. Starting a roofing business was even harder. Stop worrying how you're going to get your next customer. Call us today.
Relationship Focused – Guaranteed Results
We put the needs of our clients above our own needs and that's allowed us to build relationships that last. The digital landscape is constantly changing. The results that you were able to get last year might not be the same this year. At The Guerrilla we focus on the bottom line of your business and will do whatever it takes to accomplish even the most loftiest goals. We deliver what we say we will because we stay on the cutting edge of digital marketing and are consistently experimenting and trying new things to your benefit. At the end of the day this "whatever it takes" mindset is the thing that sets us apart and builds relationships that last.
Average Increase in Organic Traffic
Average Increase in Lead Generation
Increase in CTR and Conversions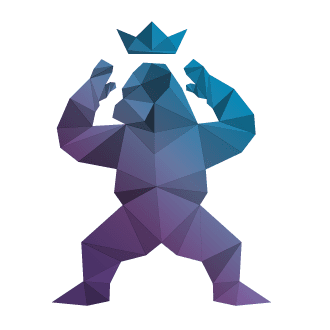 Our roofing SEO team consists of a host of experts in their fields. We have a team of technical SEO specialists, copywriting enthusiasts and link creators all working around the clock to help drive leads and sales to your website.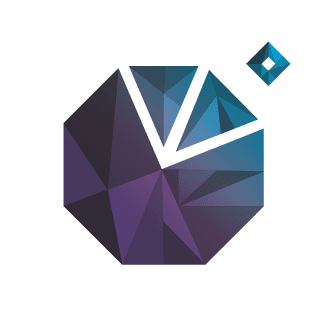 We always start with your business goals and work backward into the digital. Do you want to increase the qualified leads to your site OR do you want to build brand awareness for your sales team. We can handle any goals no matter how lofty.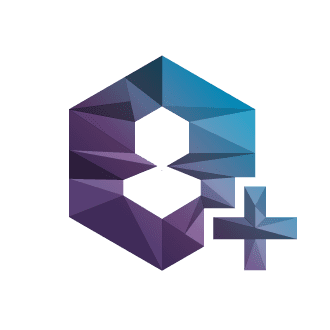 One of our biggest differentiators is that you'll love working with us. We create customers that last by building relationships that last. You'll always know what we're doing and when we're doing it and we're just a phone call away seven days a week.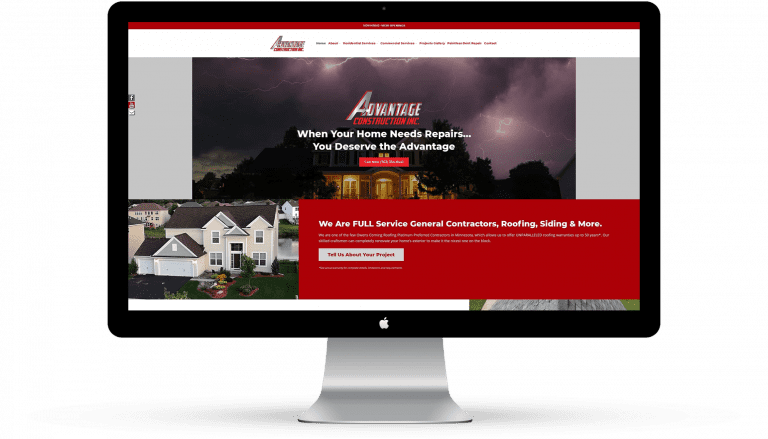 SEO Case Study: Advantage Construction
Advantage is one of the few Owens Corning Roofing Platinum Preferred Contractors in Minnesota, which allows them to offer UNPARALLELED roofing warranties up to 50 years*. Their skilled craftsmen can completely renovate your home's exterior to make it the nicest one on the block.
When Advantage contacted The Guerrilla Agency about roofing SEO their traffic was non-existent, they had a host of city pages around the greater Minneapolis area that weren't ranking and they were frustrated. The Guerrilla Agency helped strategize a plan that enabled them to start ranking for a host of keywords on the first page.
Nothing can enhance your online presence like combining SEO and video production. We have an in-house video production team that can help your roofing company create relatable video content that we can use to convert your customers.
When we're working with roofing companies, we always try and push them to utilize video on their landing pages. Landing page videos can increase our SEO efforts through dwell time, and help increase trust in your brand.
Your roofing company might already have a YouTube channel. If you do, we can help rank your video content on the world's second largest search engine.
This a big one. What roofing company wouldn't want their testimonial videos showing on in search results? We can help rank some of your videos in Google and get some incredible engagement from your end customers.
There are hundreds of thousands of people searching for a roofer or contractor online. We're not sure if you're currently getting online leads or have utilized a freelancer for your roofer SEO campaign, but we're here to take your strategy to the next level. The higher you're able to rank in SERPs (search engine results pages) for specific terms like "roofer + city" or "city + roofing contractor" the more inbound leads you're going to get to your website. Most people click on the first page listings and don't even bother going to the second page, so it's crucial we get your business to rank alongside first page results. We know the industry and we've mastered every aspect of legal SEO for roofing contractors. We have the technical roofing SEO experts, creative writers, fantastic designers and video production pro's to help generate more sales through your roofer website. Contact us today to see how we can help!
Frequently Asked Questions
The next step is to contact us so we can go over your company goals. Your specific roofing company, location, competitors and goals are going to determine what we recommend for a budget. We can help by conducting a full site audit to come up with an SEO campaign that can work inside most budgets. Contact us today and we can help tomorrow!
If you believe that your competition isn't investing in search engine optimization, you're wrong. If you haven't been investing in SEO than you're probably behind the curve in your local market and probably aren't ranking on the first page of Google. By starting today we can help ensure that you crush your competition in 2020 and continue to grow a healthy business!