90% of potential customers start with a Google search to find local contractors. Don't get lost in the shuffle. Get the help of our Contractor SEO experts today.
Call us today so we can make sure your website is working as hard as you are.
Relationship Focused – Guaranteed Results
We put the goals of our contractor clients above all else, that's why we're able to build partnerships that last and can guarantee results. At The Guerrilla, we're constantly tweaking our marketing strategy in order to drive actionable business to our clients. We stay on the cutting edge of contractor marketing tactics and are constantly experimenting to push the envelope. At the end of the day our "whatever it takes" attitude is what sets us apart from other agencies throughout the country. We can't wait to start building a successful partnership today, so give us a call!
Average Increase in Organic Traffic
Average Increase in Lead Generation
Increase in CTR and Conversions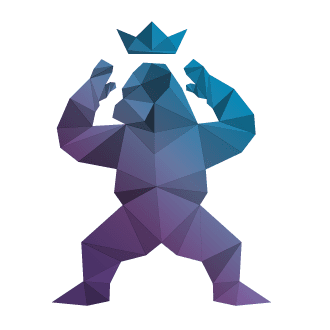 Our contractor SEO team consists of technical writers, search engine optimization specialists and link acquirers who know the ins and outs of the industry. We won't need to spend your hard earned marketing dollars and gaining knowledge to start.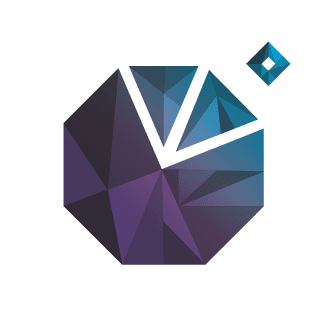 We always kick off our marketing partnerships with your goals in mind. We'll get to know your business and come up with actionable metrics that make a difference. Do you want to build awareness for your sales team? We can handle that.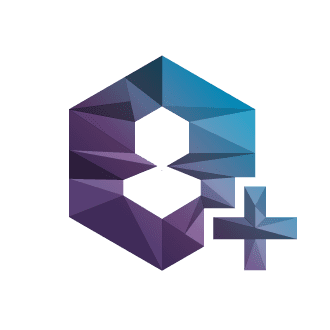 It's written all over the site, but we truly put our partners above ourselves. We'll be there when your other marketing firm sh*ts the bed, and we'll help out wherever we can. Did we also mention that you'll love working with us?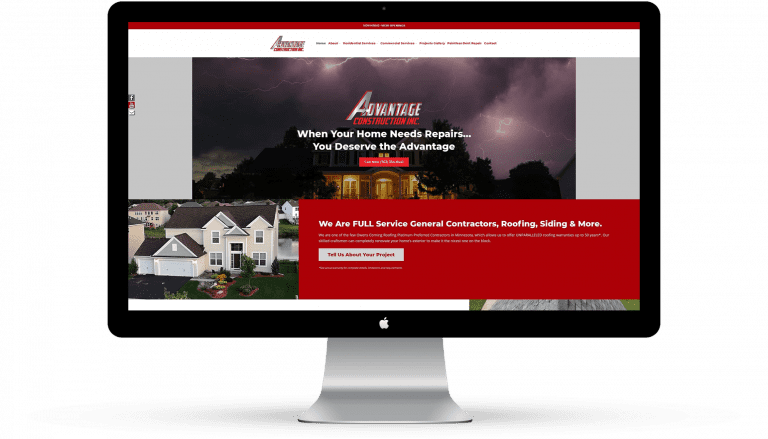 SEO Case Study: Advantage Construction
Advantage is one of the few Owens Corning Roofing Platinum Preferred Contractors in Minnesota, which allows them to offer UNPARALLELED roofing warranties up to 50 years*. Their skilled craftsmen can completely renovate your home's exterior to make it the nicest one on the block.
When Advantage contacted The Guerrilla Agency about roofing SEO their traffic was non-existent, they had a host of city pages around the greater Minneapolis area that weren't ranking and they were frustrated. The Guerrilla Agency helped strategize a plan that enabled them to start ranking for a host of keywords on the first page.
Contractors make their living on making things that are aesthetically pleasing. If it doesn't look good, or it isn't functional, you don't have a job! Let's take advantage of everything you're building by showcasing it with a beautiful video production. The benefit? Video plays so well with SEO!
You probably have a handful of landing pages on your website. Why not add video to the top of each one? Video can explain your services in greater detail than text, and adds the element of trust to your customers. Landing pages with video convert 20% more than those that don't!
YouTube is the second biggest search engine next to Google. Millions of people are using YouTube on a daily basis and searching for the services that you provide. Let's beef up your YouTube channel with SEO.
More and more Google is showing video in its search results. By utilizing some specific contractor SEO techniques, we can get your site and videos to rank in search results. How's the thought of a customer searching for your company and coming up with a video?
Contractor SEO: The Benefits
Customers searching for a contractor in their area are more than likely searching locally, and they're no longer turning to the Yellowpages to find you. Instead, today's consumer is going to the internet, and more specifically, Google. It's imperative that you partner with a marketing agency that understands today's consumer, where an how they're looking for contractors, and how to help your specific company in your specific area. Right now, there are thousands of people searching for a contractor in your city and if you're not on the first page of Google, you're definitely not getting their business. We know your industry and we've mastered every facet of organic search engine optimization. We'd love to help you crush your competition and grow your business today!
Frequently Asked Questions
From here, we'll want to go over your specific company goals and discover ways that The Guerrilla Agency can help. We'll want to cover your location, competitors and specific needs so we can put a plan together for success. From there, we can determine your budget and campaign needs. Contact us today so we can get started!
If you think that your contractor competitors aren't doing SEO, you're wrong. Most contractors see the value of being searchable on Google for various niche keywords, so if you're not currently running an SEO campaign, then you're falling behind every day. By starting soon, we'll be able to crush your competitors in 2020!