As native Minnesotans, they embrace their Midwestern roots and take pride in supplying their customers with the highest quality hemp CBD products, produced from seed to sale. Known locally for winning the Midwest CBD Cup, their award-winning tinctures and hemp extract products have quickly become a local favorite. Their unique approach to seed to sale cultivation and processing allows us to maintain direct oversight and ensure quality throughout each step of our process. All of their hemp CBD is grown, processed, and formulated within a 30-mile radius of Minny Grown headquarters.
MinnyGrown contacted The Guerrilla Agency with an up-and-coming line of CBD tinctures, capsules, isolates and topicals and they needed a website designed to match the quality of their products. Their current site was built on Weebly and was no longer serving them, as they had officially outgrown it. Not only that, but due to the nature of paid advertising, MinnyGrown was having trouble getting their ads approved on almost every platform and was being outranked organically in this crowded CBD industry.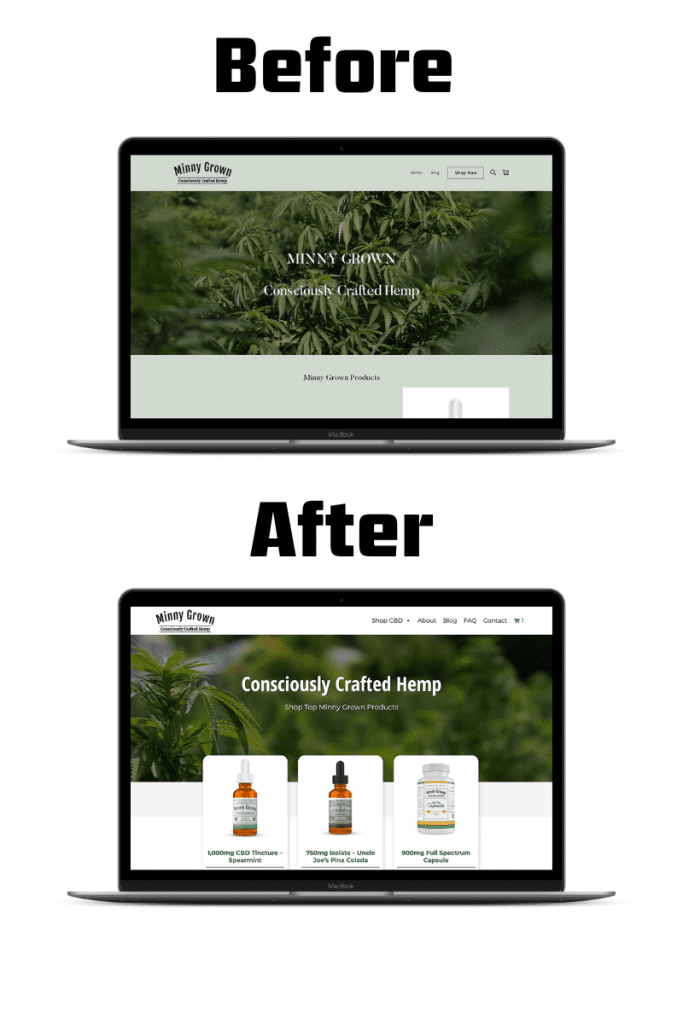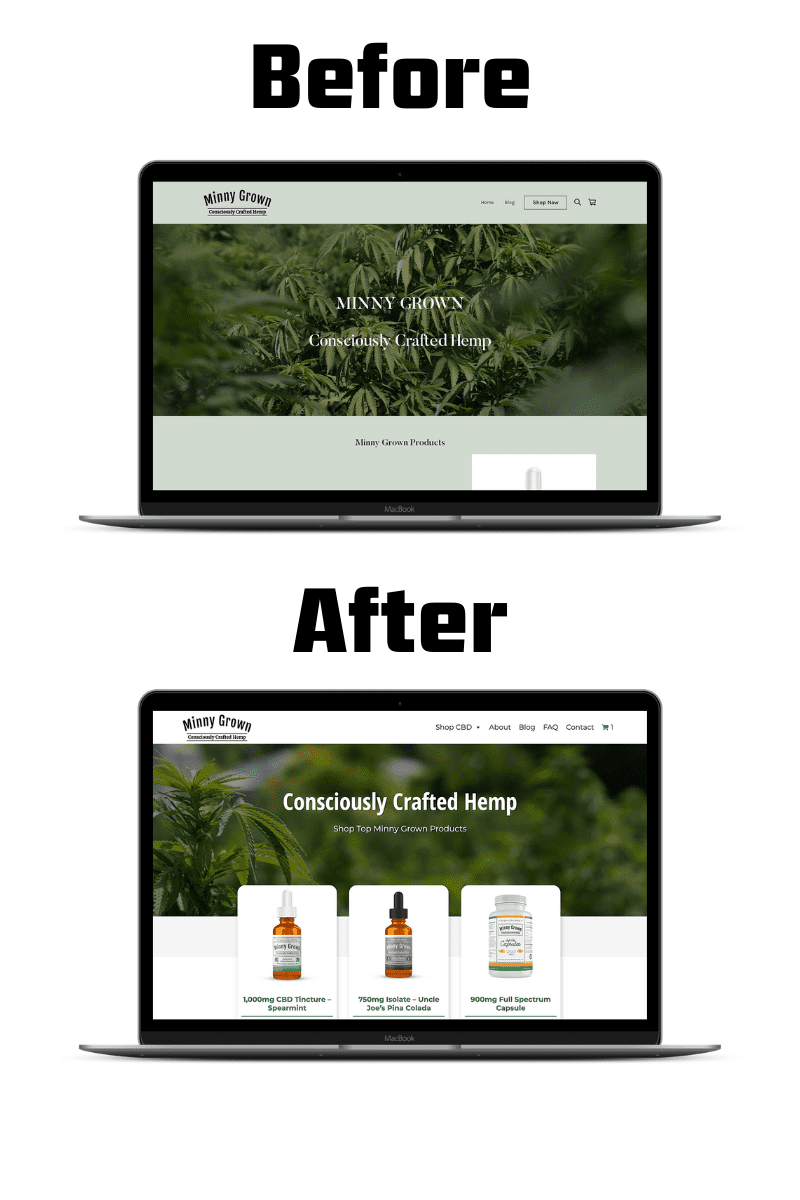 After kicking off the project, we got straight to it. We started by doing an in-depth analysis of the current state of their website and competitors. From that information, we gleaned a powerful strategy. We built them out a new sitemap that included all major category pages. We developed the site in a way where each category page (tinctures, topicals, isolates, and capsules) sat independently from the primary shop page. This will help those category pages rank on search engines and drastically increase the experience throughout the site. Furthermore, all of their service pages were light on content and weren't optimized to be competitive on the first page. After conducting keyword research, we got a full list of their search competitors who's content was ranking in the top positions on search results. From there, we were able to reverse engineer their content and discover the targeting, keyword density/placements and content lengths that Google was rewarding. Their new site is nothing short of beautiful SEO powerhouse.
A Beautifully Optimized Site
MinnyGrown's results speak for themselves.