Smiley Law Firm – SEO Campaign
Seth Smiley, a native of Baton Rouge, is the owner of Smiley Law Firm. He is admitted to practice in all state courts in Louisiana, Texas, and California. Seth loves to fight insurance companies and get great results for his clients who are owed money by the insurance company. Seth Smiley is also a AAA-trained mediator who has participated in numerous mediations. Seth and his team approached The Guerrilla Agency about driving more traffic to their website. After meeting with Seth and his team abouttheir growth goals, we knew we were the firm to help.
After auditing Seth's website, we noticed that their interior pages weren't targeted effectively, they lacked content around their practice areas, and had very few inbound links to the primary domain or interior pages. As a rule of thumb, we started with their on-site issues and immediately saw a jump in organic keywords.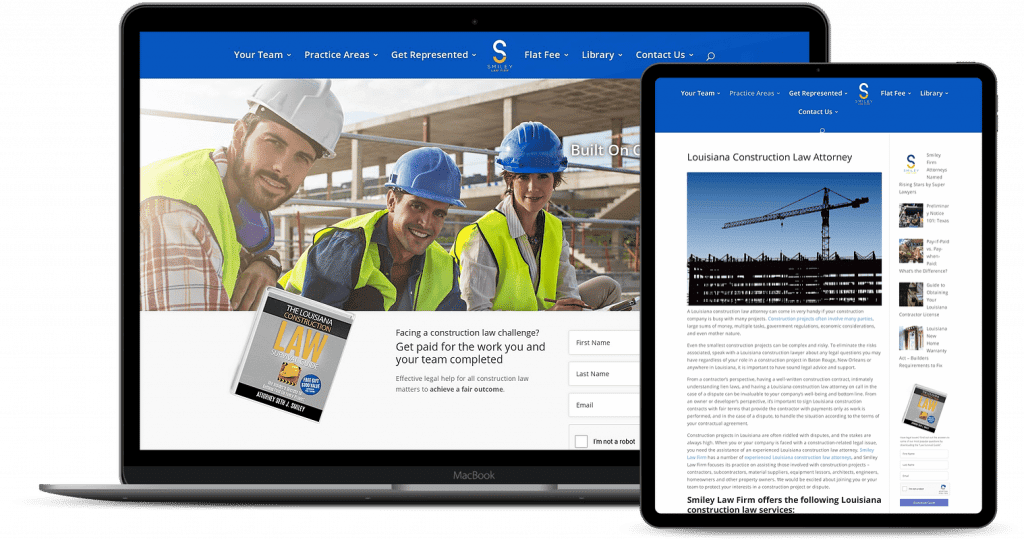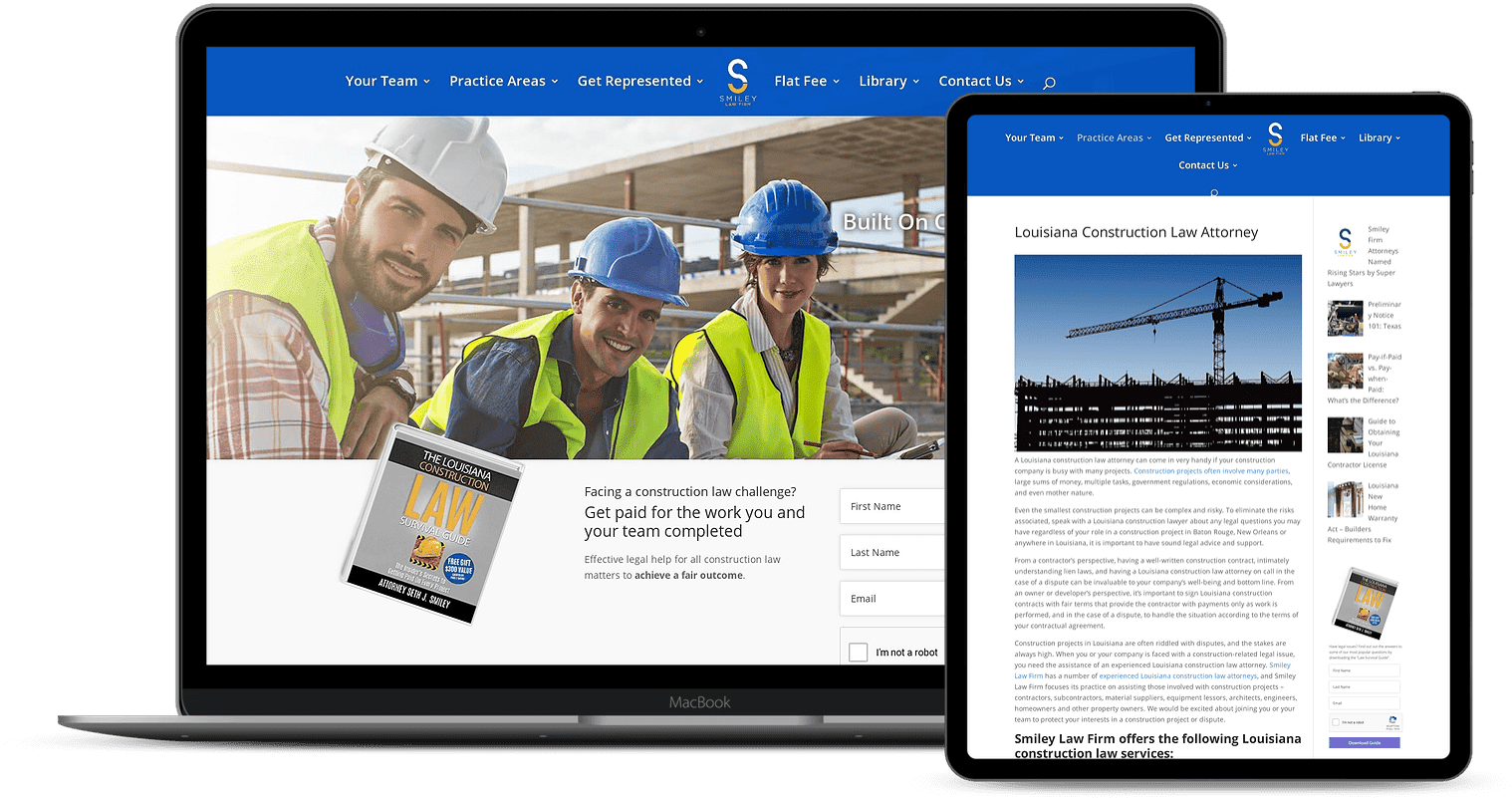 After our initial kick off, we got straight to work. We started with an in-depth analysis of the website and conducted keyword research to uncover the buyer keywords in Smiley's area. From there, we helped define the new landing pages we'd be building and did a gap analysis to see how we could get them to rank abovetheir competition. Finally, we immediately started building backlinks to the site to boost the authority in SERPs.
100% Increase In Inbound Leads
Currently, Smiley Law is ranking for numerous keywords on the first page, most notably are: new orleans personal injury lawyer, new orleans personal injury attorney and injury lawyers new orleans. Correspondingly, we were able to see almost a 100% increase in inbound calls and contact form fills. Needless to say, Smiley is pleased with the results that we've been able to deliver and is a happy partner for The Guerrilla Agency.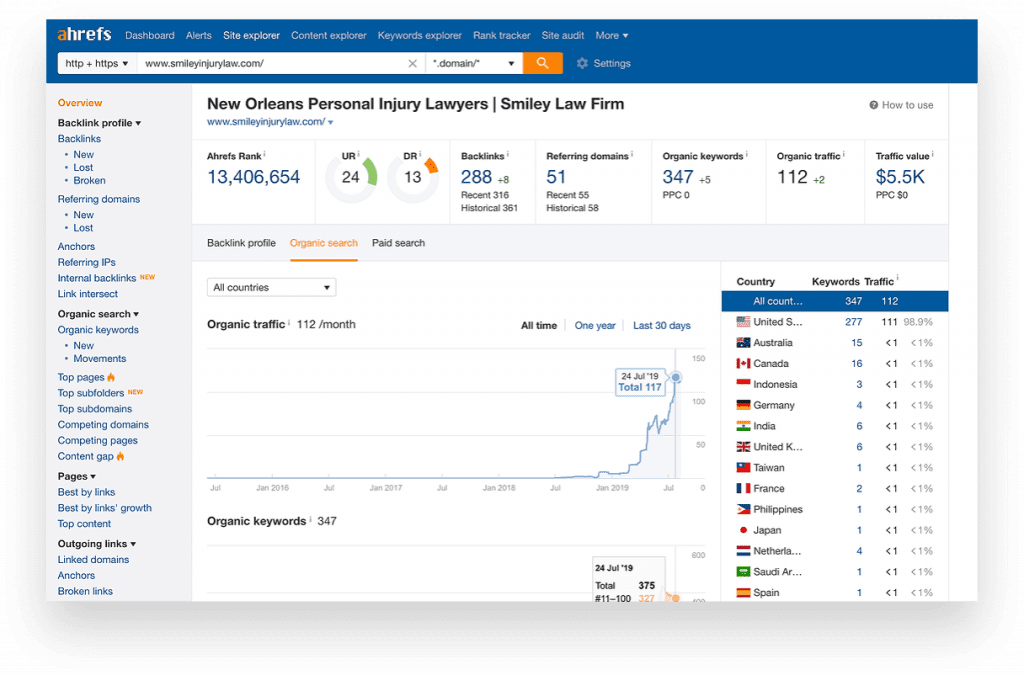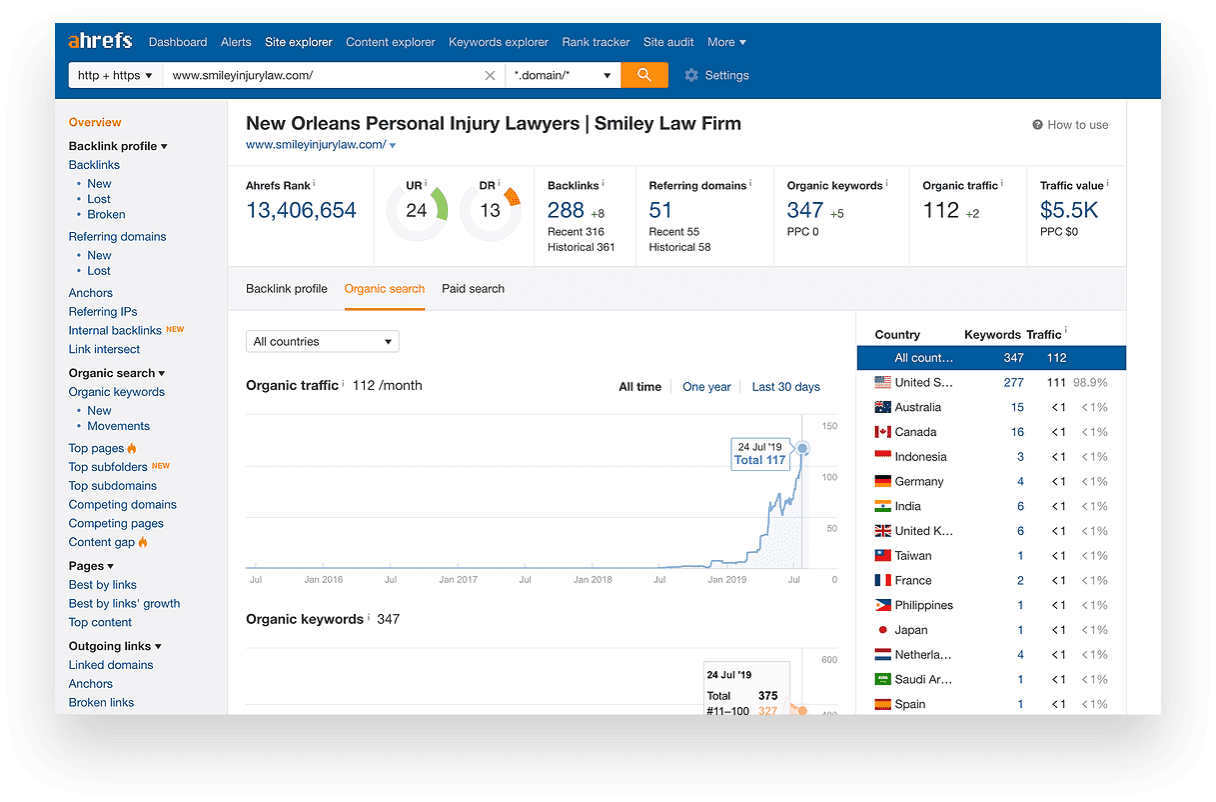 Starting Inbound Leads – 34/Month
Current Inbound Leads – 70/Month
Current Organic Traffic Value – $6,000