The Packaging Lab – eCommerce SEO Campaign
When they say Custom Packaging Made Simple, they really mean it! The Packaging Lab has over 40 years of experience in the packaging industry, so they know how complicated and frustrating it can be to find a solution to your custom packaging needs. That's why they created The Packaging Lab. They want to help companies like yours cut through the confusion with a simple process to order custom pouches and packaging films that will get your products into the market and in the hands of your customers. The Packaging Lab is one of the only companies in the WORLD that can offer a 24 hour turnaround AND with no minimum order quantity.
The Packaging Lab contacted The Guerrilla Agency and was initially concerned with the quality of their current agency. After diving into The Packaging Labs strategy, we noticed that their current agency was using outdated marketing tactics that weren't having a measurable impact on their search rankings or business. Furthermore, The Packaging Lab had several on-site errors across their landing pages, they weren't targeted correctly and didn't have the meta data or content structure to compete with first page rankings.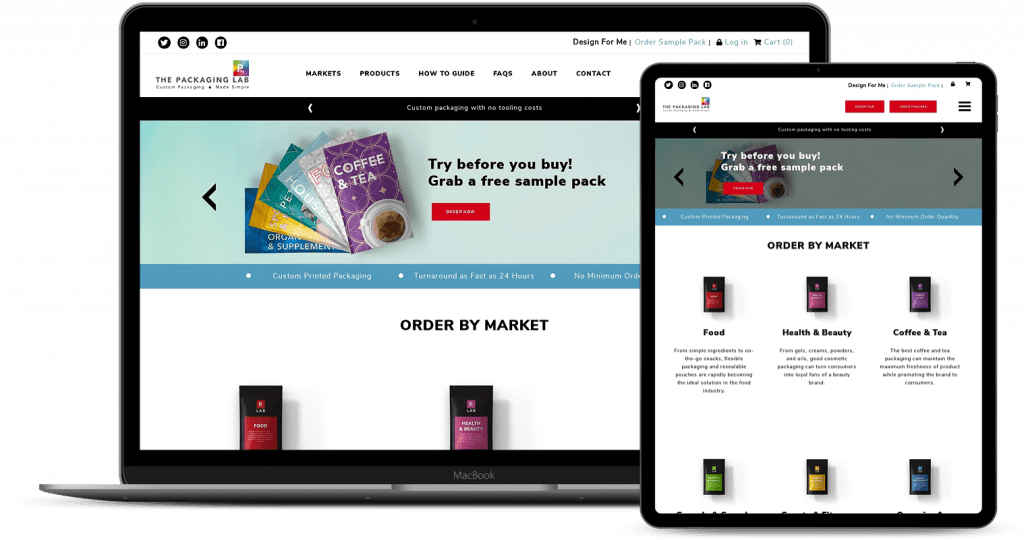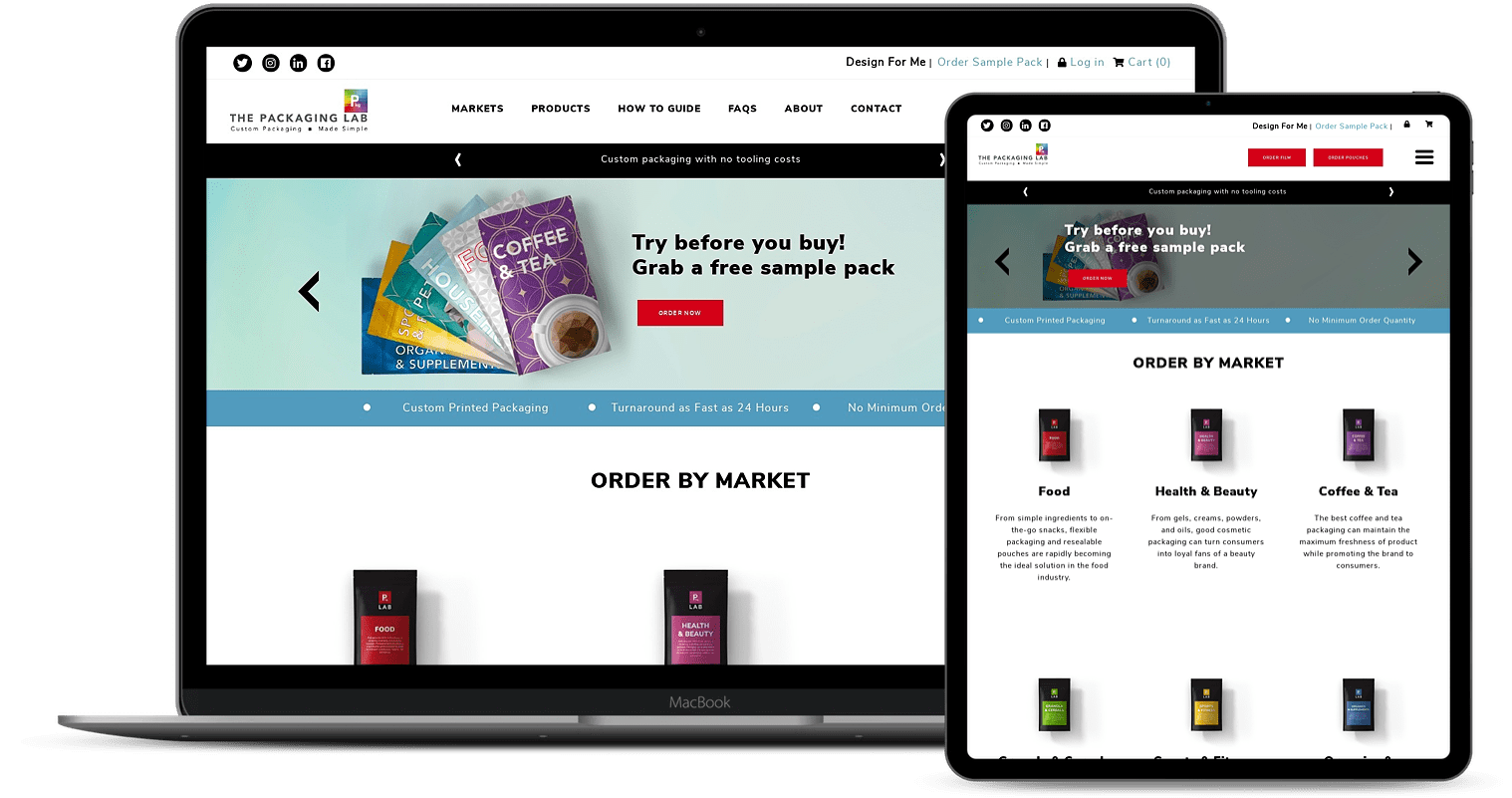 After starting the project we got right to it. We did an in-depth analysis into The Packaging Labs website and industry and constructed a perfect strategy. We started by targeting all of their pages. At that point, most pages had underoptimized or inappropriately targeted landing pages. From there, we started building high quality backlinks to the site that dramatically boosted the sites authority. Finally, we were able to reverse engineer their content and discover the targeting, keyword density/placements and content lengths that Google was rewarding. After we had the data, it was just the process of strategically building that content throughout the site. That strategy coupled with our premium link building package brought their SERP keywords from 2 to OVER 400!
1000% Increase In Online Purchases
Currently, The Packaging Lab is ranking for over 400 keywords. Correspondingly, we were able to see almost a 1,000% increase in online sales. As of writing this, they just landed a 30,000 package order! Needless to say, The Packaging Lab is pleased with the results that we've been able to deliver and is a happy partner for The Guerrilla Agency.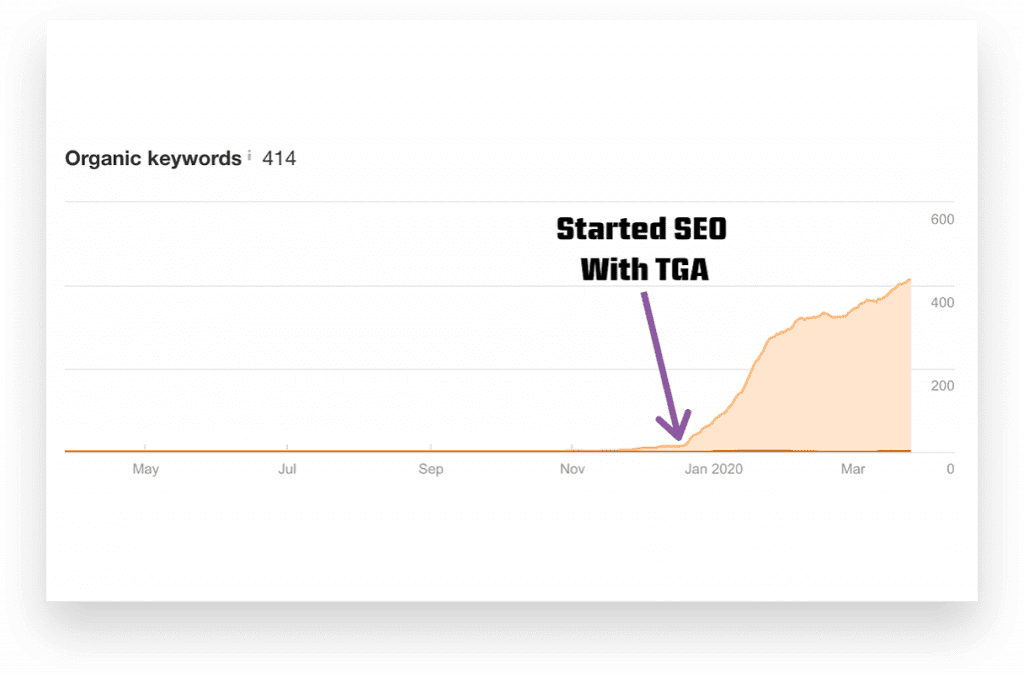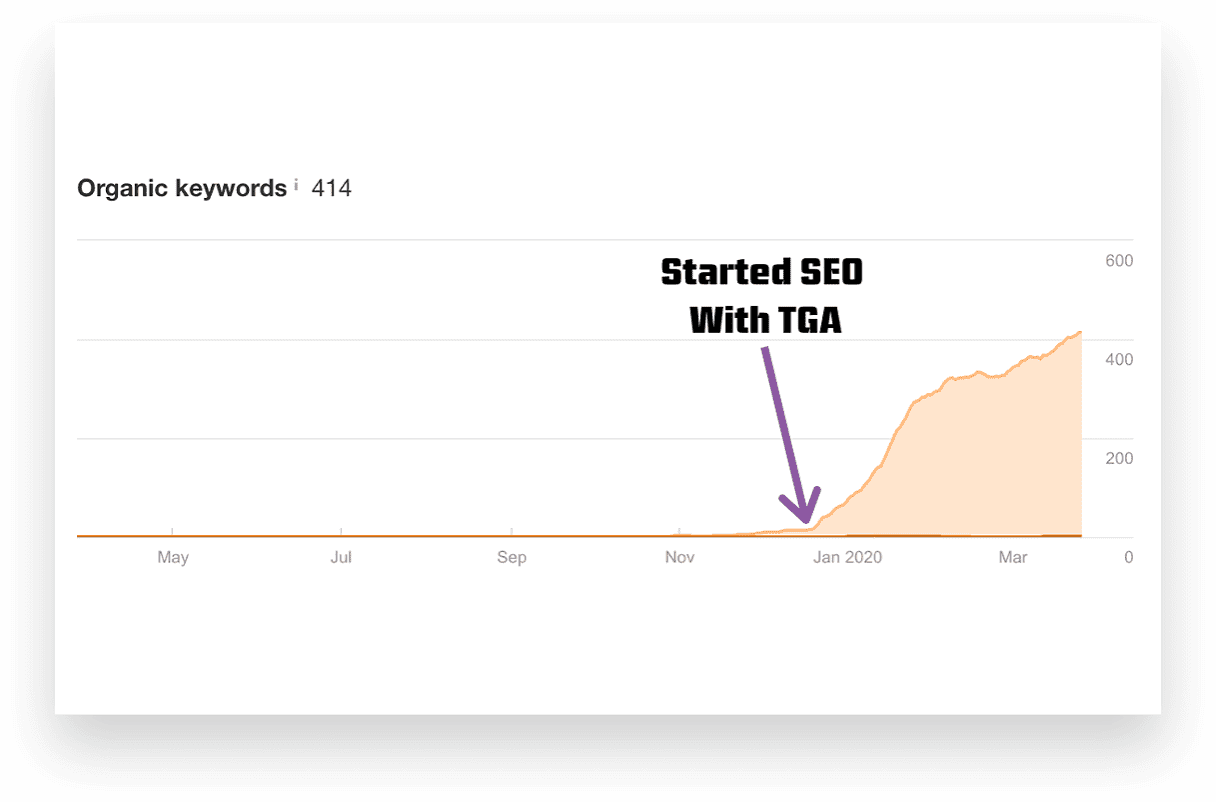 Starting Organic Keywords – 2
Current Organic Keywords – 413