A BigCommerce Developer & Partner
Fully responsive custom BigCommerce design, development and website management
What sets our BigCommerce Developers apart?
Our development team has the experience gained from working with hundreds of sites. Through an extraordinarily detailed and thoughtful discovery phase we'll help you realize the full potential of your brand online. We can help you build a beautiful site that engages and excites your target audience and effortlessly persuades them to check out.
A Trusted BigCommerce Partner
No out of the box theme is designed specifically for your unique business. That's exactly why almost 80% of BigCommerce sites are built by BigCommerce partners. The Guerrilla Agency is a trusted certified  BigCommerce partner. Let us help with your site messaging, call to actions, custom layouts and responsive design, and we'll show you why the word "trusted" is so important.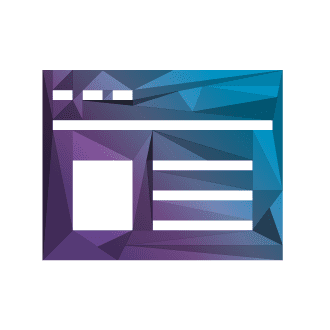 Discovery
We'll provide you with the insights to understand where you are today, and what your site could look like tomorrow. We'll research your industry, niche and business model and create messaging that your customers (and shareholders) will love.
Creative
After we've established a strategy, it's time to let our creative folk take over. We'll create an experience on your site that engages your target audience and inspires them to take action. We like to make this process as collaborative and immersive as possible.
Marketing
The Guerrilla Agency is extremely data focused. We'll use your current methods, industry research and technical abilities to craft an immersive marketing campaign. We'll empower your business with the metrics that we know to be valuable, and create measurable business impact along the way.
What Makes The Guerrilla Agency a Better BigCommerce Development Partner?
We start off by focusing on the most important part of your organization; your customers. We focus on delivering the best possible user experience without being overpowering, this includes custom call to actions, creative copywriting, landing pages and more. Using our "Guerrilla" marketing methodology, we can't leave "well enough" alone. We tweak, re-tweak and tweak your site again in perpetuity, we're not greedy, but we want you to be.
So What's the BigCommerce ROI?
This is the beauty of building out a new eCommerce site. We can measure everything on your site extremely effectively. It's also highly likely that BigCommerce is less expensive than your current provider, so that's a plus too.
Frequently Asked Questions
There isn't a "one size fits all" website. Under usual circumstances, you can expect to spend anywhere between $7,500 – $10,000 for top to bottom development (on the low end). If your company has thousands of products, it gets exponentially more expensive.
Reduce expenses by as much as 75%
No server maintenance or equipment costs
50% faster go-to-market time for new sites
No need to invest in bug fixes, software upgrades, or security patches
Automatic software upgrades
No need to buy extra server capacity for volume fluctuations
More out-of-the box advanced features
You don't have to carry the burden of owning infrastructure with BigCommerce. We handle all site hosting and include unlimited bandwidth. Magento hosting typically costs four figures per month and can surge during the holiday season.
Just to name a few…