When SEO is done well, it can increase traffic, provide a positive ROI, and leave you feeling grateful for Google as an entrepreneur. On the other hand, when you're not ranking for any search terms and relying heavily on paid traffic, you can burn through your marketing budget faster than The Joker burned through that pile of cash in The Dark Knight.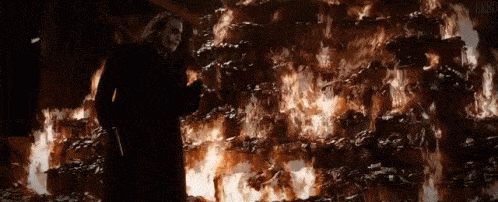 It's interesting. In a way, SEO is like the stock market. If you're getting more traffic, another site is losing its traffic, and you better believe that they aren't happy about it. That's why it's more important than ever to claw tooth and nail to the top of SERP's (search engine results pages). That's why we made this eCommerce SEO checklist just for you!
The Challenge
Google doesn't offer a definitive "here's why your site traffic isn't great" guide, and Google is more often than not abstract, conflicting and non-definitive about how it ranks sites on page one. However, that doesn't matter, does it? Just because Google doesn't give you a rulebook, doesn't mean you're not going to play the game right?
That's where we come in.
The Guerrilla Rulebook
After years of watching hundreds of sites fluctuate in traffic, we've come up with a pretty neat eCommerce SEO checklist that you can utilize when trying to diagnose your own site's traffic.
Our eCommerce SEO checklist is based on some pretty simple rules and none are more important than this:
Our 10 Point eCommerce SEO Checklist
Tracking
If you've read our content, you know that we PREACH tracking your site metrics. If you haven't set up Google analytics, that's where I would start.
Step 1:
Add The Tracking Code to your site.
Step 2:
Destination URL
Make sure that one someone buys something on your site they get taken to a destination URL. This could be something like www.mysite.com/product-purchase/. This URL can only be accessed after someone buys your product and usually says "Thank you for purchasing" or something like that. If you get traffic to this URL, that means someone bought your stuff!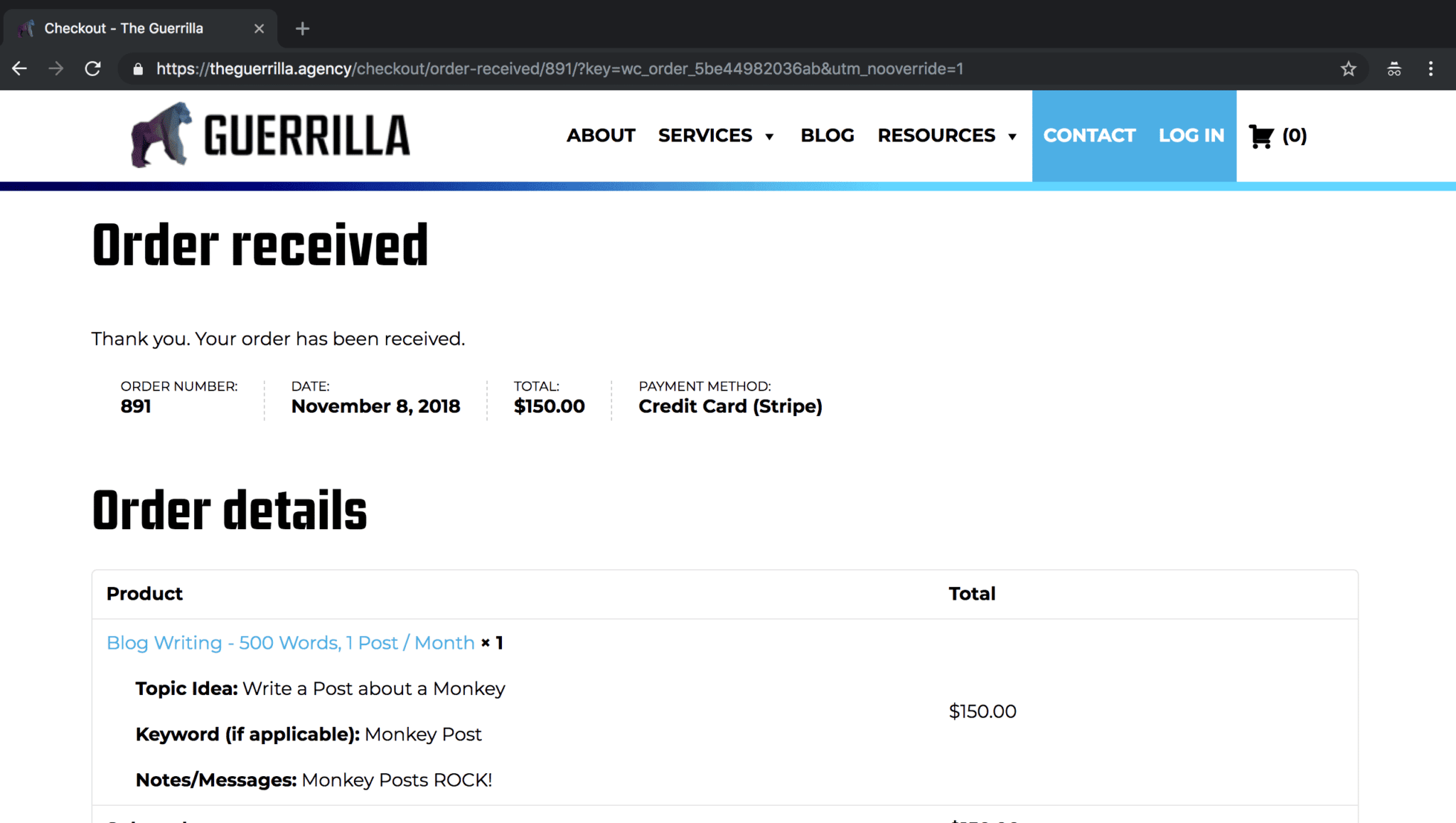 Step 3:
Goal Tracking
Now that you have a destination URL set up, it's time to set up a destination goal in Google analytics. Follow this guide; it's pretty straightforward.
Step 4:
Enhanced eCommerce Tracking
Enhanced eCommerce tracking is where things get a little tricky. If you're on a budget, we recommend finding a developer that knows Google Analytics and try and add enhanced eCommerce tracking that way. However, if you're ok with a $200/year subscription to Monsterinsights AND you have a WordPress site, you could go that rout.
Do it yourself
https://developers.google.com/analytics/devguides/collection/analyticsjs/enhanced-ecommerce
Monsterinsights
https://www.monsterinsights.com/
Monsterinsights offers a bit more than just the enhanced eCom features of Google Analytics, so that's what we use.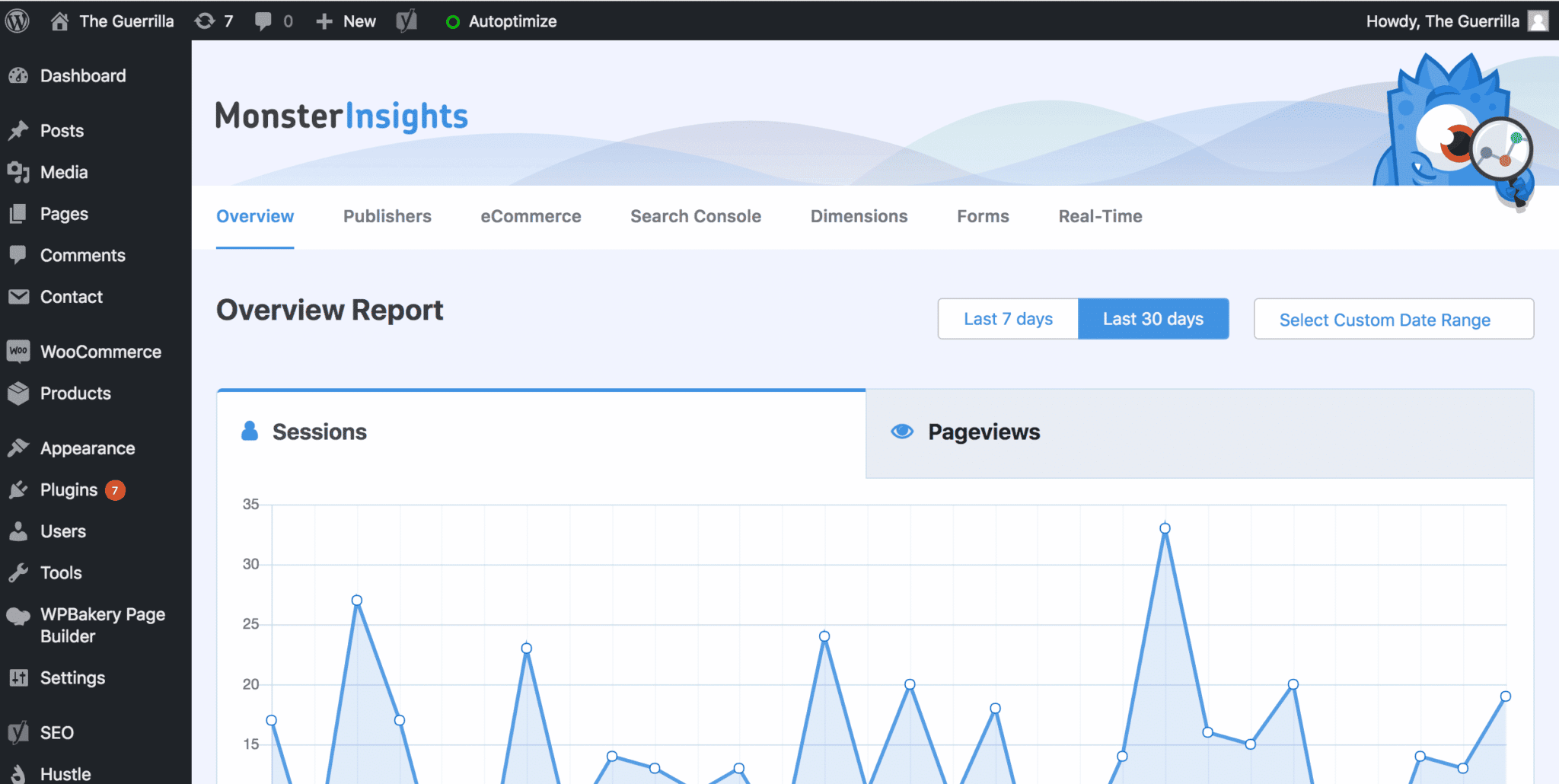 After you've done these steps, you should be at an elementary tracking level. You can see the pages people are visiting in your site, what's converting, what's not, and what you need to work on.
Keywords
Choosing the right keywords is going to be almost as important as tracking. Each keyword you select for your site could mean more traffic, and thus, more purchases. Even Amazon isn't ranking for every keyword at all times, so finding the right keyword is essential.
If you're new to this, use https://keywordseverywhere.com/
This tool will show you the Search Volume, CPC and Difficulty score.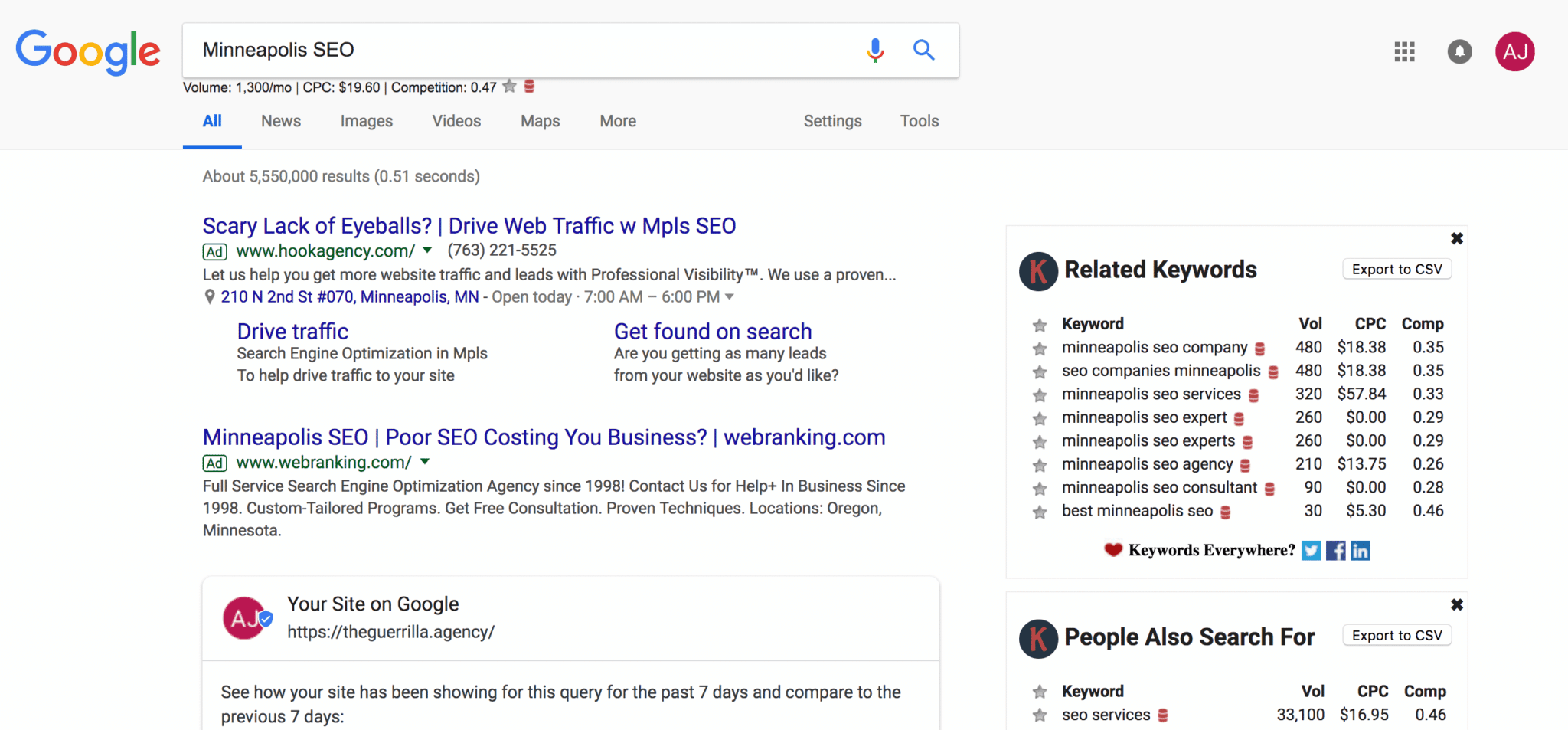 Under usual circumstances, the lower the keyword volume, the lower the difficulty. Don't shoot for the moon when choosing keywords if you're just starting out, instead, pick some keywords that have a lower volume and a lower difficulty. You'd rather be on the first page for something that gets ten hits a month, rather than page 10 for something that gets a thousand hits a month.
*Pro tip
When researching keywords, put them into buckets and separate the buckets by your products or services.
On-Page SEO
Every page on your site should have a unique title. The title should be no more than 70 characters and SHOULD INCLUDE your keyword. I.E. If you're keyword was "Minneapolis SEO" you should have that in your title, preferably toward the front.
Short URL's
When you're choosing the URL for the page, don't overthink it. You should include your exact match keyword and make sure the URL is as short as possible. I.E. leave our additional elements (the, and, or) that are present in your title.
I think a great example is the screenshot above. 😉
Meta's
Meta descriptions don't have a direct impact on organic search. However, they are extremely important for a buyer to click through to your site. Meta's are like ad copy to your organic listings, you want to make sure the description matches the user intent.
For every single page on your site, you should have a unique meta that isn't longer than 150 characters. All of your products/services should then be written to match the searchers intent.
Think about it like this:
If you were looking for blue shoes (specifically blue) and you typed that into Google, which one of these would you buy?

We bet you would go with Dillards as opposed to Something Bleu. In the Something Bleu meta, it doesn't even say they have blue shoes, whereas Dillards directly calls that out "shop for blue woman's shoes."
Does your site/pages have enough content?
Naturally, each product category page should be written in a way that explains that product at great detail. Here's a hint for you, "great detail" isn't 100 words. Try and make each product category page lengthier (350 words+) and should go into great detail on the product, benefit and uses.
Pharmaceuticals Specialty Inc. (the company that makes Vanicream) does a pretty good job of this.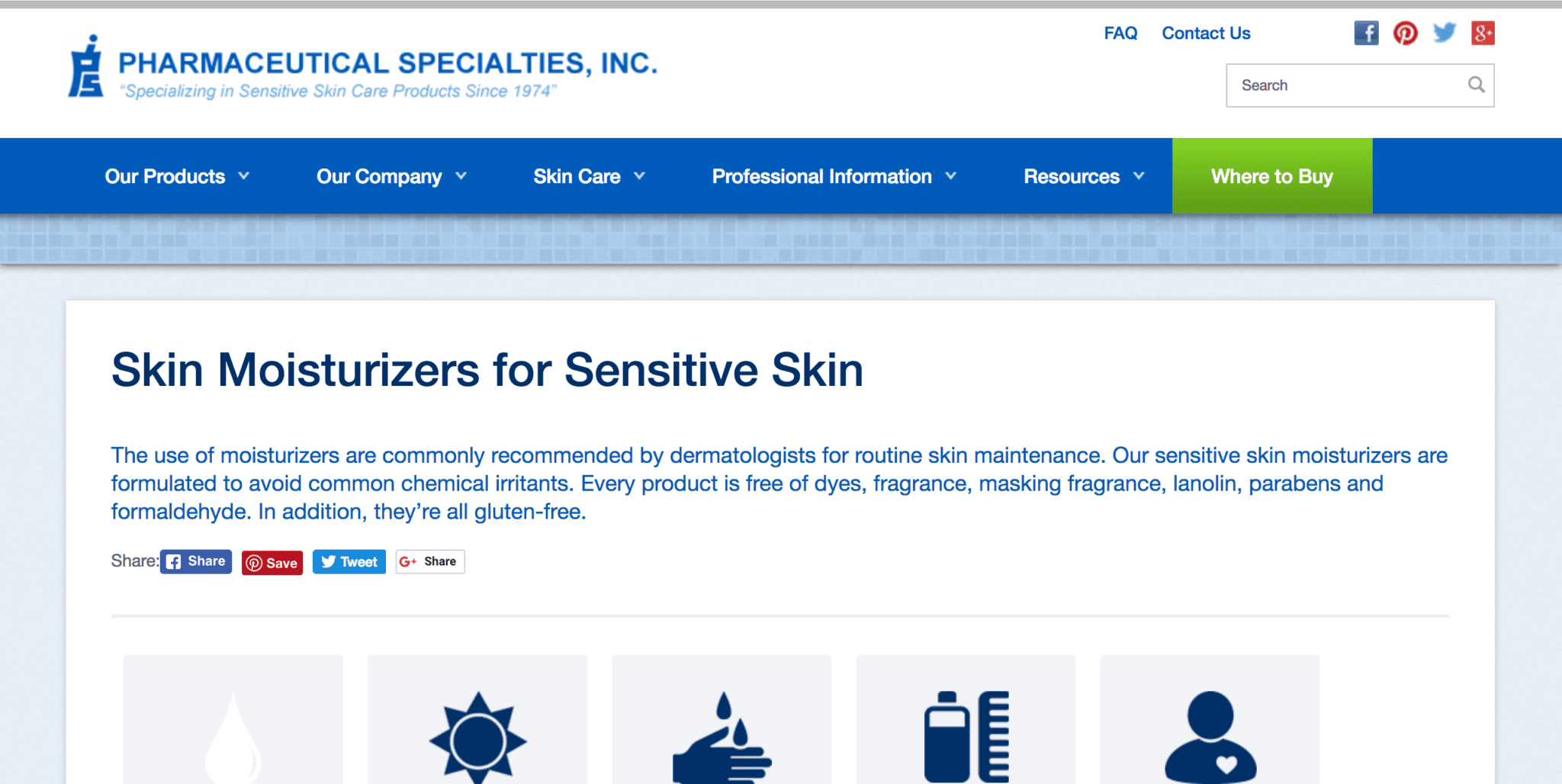 Product Pages
If you think you can skip the product pages because you tackled the category pages, you're wrong. If you have ten products of services, this should be easy. However, if you have thousands of products/services on your site then you should start with the best sellers and work your way down.
*Remember product pages aren't any different than any other page.
Do keyword research
Implement keywords into the URL, title and body copy
Have it be a minimum of 350 words
*A quick note on keyword density
Keyword density is the number of keywords in comparison to the number of words on the page. A good rule of thumb is a density of 2%, so for every 100 words of copy, include 2 keywords!
Why do we keep preaching longer copy?
Because you can then include more keywords and keep the density at 2%
100 words on the page = 2 keywords
1,000 words on the page = 20 keywords
Get it?
Product/Service Page Ratings
Each one of your products or services should have a rating section, this will provide your customers with the information necessary to make an informed decision. Additionally, you can add product review schema to each page making those reviews show up in SERP's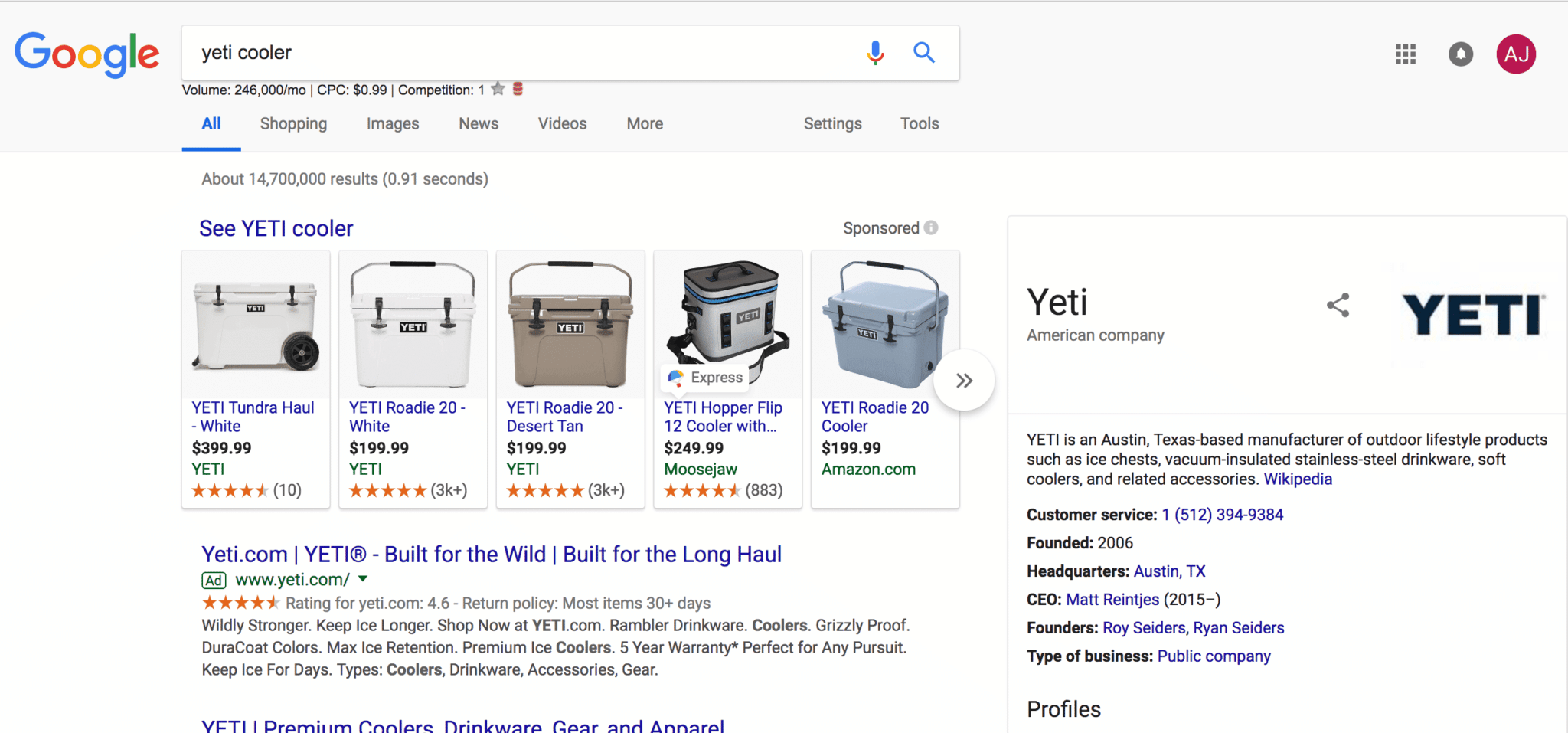 Site Speed
How fast is your site? Not only is site speed important for potential customers, but it's also important for search engines. Google doesn't like crawling slow pages, and neither do your customers.
Use this free tool to tell how fast your site is today!
https://gtmetrix.com/
From there, you can make the changes necessary to increase your speed.
Are you Mobile?
Most people are switching over to using their phones as their primary source or searching the web. In circa 2010 it was "optional" to have your site be mobile, today, it's mandatory. In March of this year, Google rolled out mobile first indexing.
Test how mobile your site is here.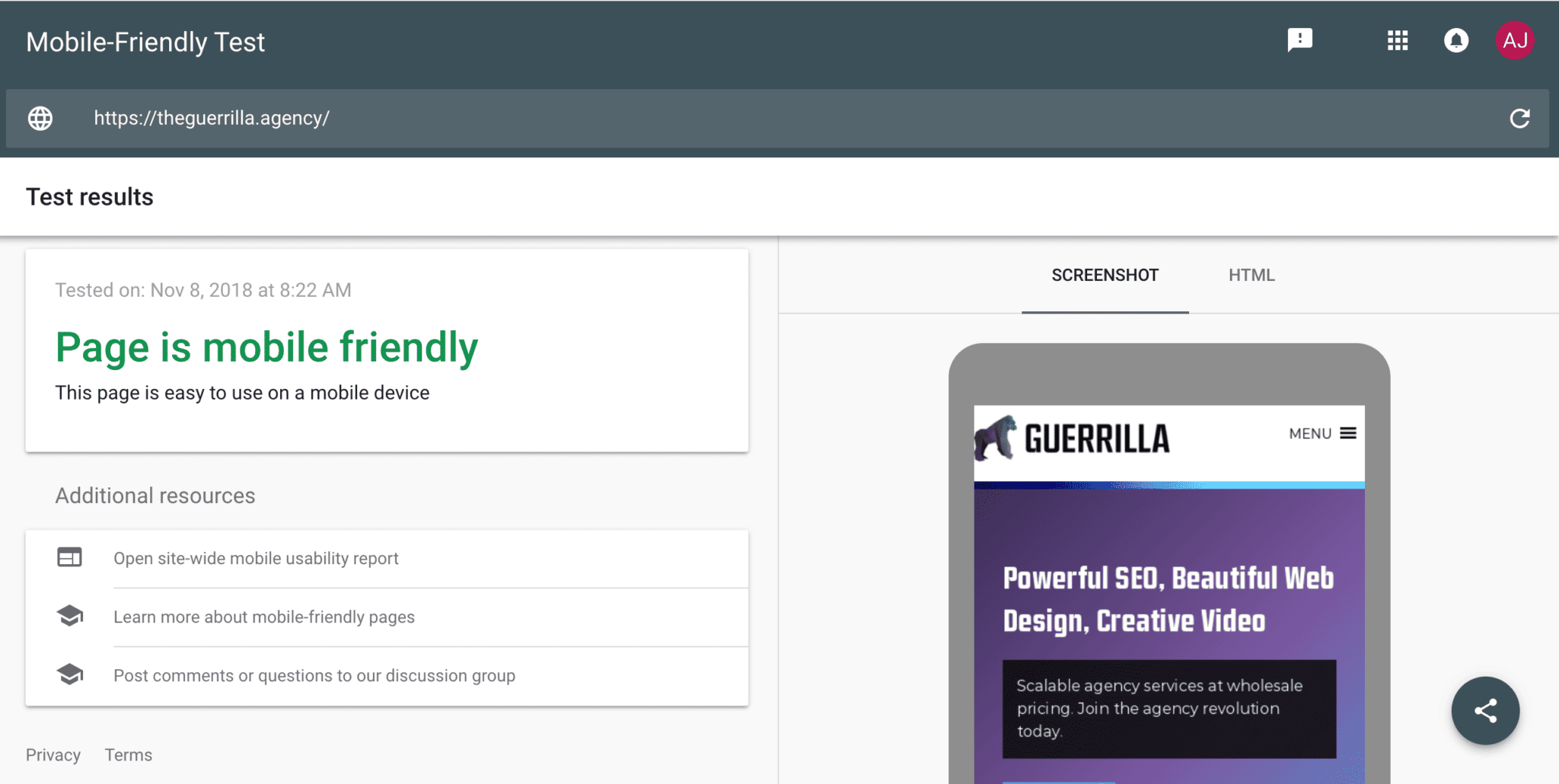 There you have it; this should be the only eCommerce SEO checklist you need to put your hand on the pulse of your website (finally). Now you have a game plan for tackling the pages that matter most to you, and hopefully one day soon you'll be sitting attop the mountain of Google.