White Label SEO Reseller Program
We've taken all of our amazing services and white labeled them so our agency partners can increase their service offerings, without adding additional overhead
Why Become a White Label SEO Reseller?
If you're running a digital marketing agency you know how hard it can be adding capabilities to your service lineup. That's why we created our white label SEO reseller program. Now you can add SEO to your product lineup, boost your customer's organic rankings and do it all while NOT adding overhead to your business.
Not everyone knows organic…
If you're an SEO company, Web Design Agency or overarching digital marketing agency we can help manage your clients SEO without adding additional overhead to your business. We designed our SEO white label program to facilitate the needs of your clients and deliver them the highest organic rankings. We've spent years honing in our SEO skills to get results for our (and your) clients and we pride ourselves on communication, transparency and hard work.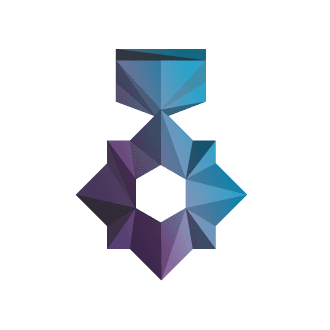 Communication and Soft Skills
We know what it feels like to put your brand on the line, but rest assured you'll love working with us. We put people first, and THAT is our colossal differentiator. We help agencies look like rock stars, and we'll do the same for you.
Make it Custom
Each partnership we have is a little different based on your agencies needs. With some partners, we facilitate the work and never talk to the clients, with others, we're in the pitch meeting. Let us know what you need most!
Analytics, reporting, and results
We've spent years making sure that our SEO strategy produces the best results in the shortest possible time frame. We'll keep you and your clients up to date on what we're doing, and deliver a robust white labeled report at the end of the month.
What Makes Our White Label Services So Great?
The Guerrilla has a variety of SEO, Video and Web Design packages that you can easily resell to your clients. Don't worry, we white label EVERYTHING so it looks like the service came directly from your agency.
We offer everything, including:
See Why Agencies Love Working With Us
We Help Our Agency Partners With SEO
We think one of the biggest benefits of working with The Guerrilla Agency is that we help our partners with their rankings. We constantly supply our partners with SEO recommendations. Need a full site overhaul? No big. We'll help our partners out with their SEO at cost. 
Bulk Buyer Discounts
Most of the services we offer can be purchased in bulk. Our goal is that you (the agency owner) don't have to worry about whether your SEO (or other agency services) is getting done inside your budget. It gets done, your clients see soaring rankings, and you get paid. It's pretty slick!
Easy Ordering
All white label SEO products can be ordered directly through the site. After ordering you can see your projects through our site login function all in one place.
White Label SEO Reports
We built all our services with reselling them in mind. You'll get a full white labeled report along with our SEO or creative work. No logos, no phone numbers no taglines, just 100% data that you can show your clients. Style the reports as you see fit and your clients will never know this excellent service was outsourced. If you want, we'll even communicate directly with your clients through a ____@yourcomapny.com email address!
You'll love working with us
The best part about a partnership with The Guerrilla Agency is our soft skills. We'll give you a dedicated project manager that we've vetted here at HQ. We answer emails in hours (not days) and know how important open and honest communication is.
A wide variety of partnerships
* We don't just partner with other agencies in a white label capacity. We also will service inbound referrals (and give you a monthly cut of the profit) AND we'll refer business to our partners. When we refer business out, we don't expect anything in return.
Frequently Asked Questions
White label SEO (also known as being an SEO RESELLER) is an arrangement where two companies partner together for the sales and delivery of SEO services and share in the profits from the sale.
Company A: Will provide white labeled services, communication and reporting.
Company B: Will sell said services and deliver the results to the client.
Any and every one of our services can be white labeled (and is). Just ask!
This includes:
This depends on the service provided. A little longer for our Link Building services, a little shorter for blog posts. It depends.
However, we will keep you updated on the ETA of every project so you can be in the know for your clients.