Make a good first impression. Invest in quality web design services.
With years of design experience, The Guerrilla Agency has created dozens of high-ranking MN websites. Whether you're a small business or corporate company, we have the tools to help you establish an effective online presence.
Relationship Focused – Guaranteed Results
Your website design says a lot about your business. It can communicate your values, your brand, and even your relevance. Whether you lead with bold imagery or prefer a simple backdrop tells customers who you are and what you're about. So, while websites may seem like the impersonal substitute for face-to-face marketing, they are actually the frontline of the user experience. By harnessing a relationship-focused approach, we can make that experience both memorable for them and profitable for you.
Average Increase in Lead Generation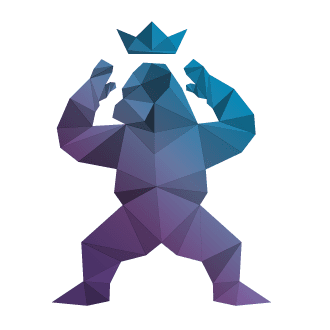 We have no shame being founded in the heart of hotdish country. As an MN-based firm, we understand your target markets. We utilize local SEO to ensure your website will appear on the front page of search results, ready for your target audience.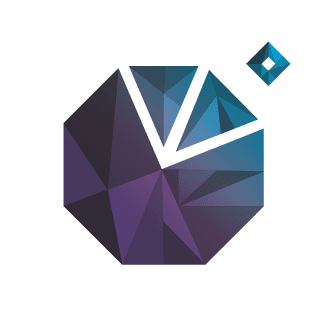 At our marketing agency, we believe that to build a connection with customers, we first need to build a connection with you. We'll take the time to understand your story, your challenges, and your goals so that moving forward, you feel heard and understood.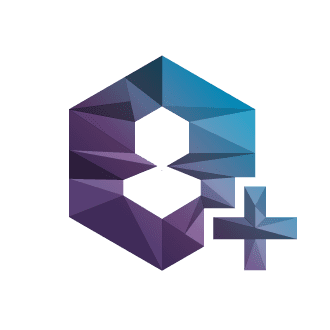 Just like your business, your website should be unique. We promise to start from scratch and craft a custom website that makes you stand out. Once we're done, people will be using you as a template.
See What We're Capable Of
When trying to find the right design agency, it can be challenging to gauge how different aesthetics will mesh with your own. To help you figure out whether we'd be a good match, take a look at one of the many websites we've created. While we adapt to the brand of every client, we love the simplicity of this display, it's rich text, and how graphic design makes the site more intuitive.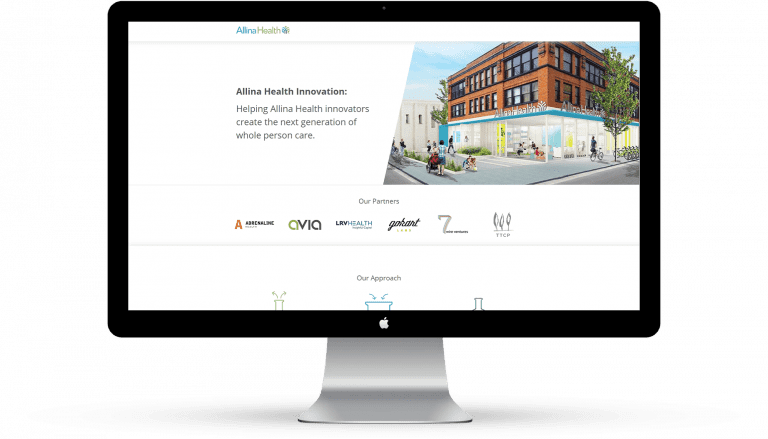 Web Design Case Study: Allina Health Innovation Site
Allina Health needed a website redesign to reflect its innovation initiative. Given a company of this size, it can be challenging to integrate all the necessary elements of voice and brand, but with our strategic approach, the results speak for themselves. Tasked with developing a new site that was on-brand with a minimalist twist, we got to work. All new design and updated SEO management yielded an increase in Allina's visibility by 100%.
Discover Our Process – Web Design Minnesota
Other web design companies may imply that website development is too complicated to understand. But at our marketing agency, we don't keep secrets! We're happy to let you in on our process and promise to educate you all along the way. We get to talk about what we love, and you get to know exactly where your money is going.
We're an SEO company that delivers proven results.
We custom build every strategy from the ground up. We'll start by measuring your current organic visibility and rankings and get a lay of the land on your goals. After a quick initial audit, we'll get right to work. We'll conduct thorough keyword research and do all of your technical SEO/on-page SEO in the first few weeks. We'll make sure that our copy team is extremely thorough in developing content that delights search engines, and most importantly, your end customers. After the strategy is set, we'll move on to backlink building and writing consistent ongoing content. After a few short months, your site is going to blow past your competition. Contact us today to discuss your unique needs and how we can meet and surpass your expectations.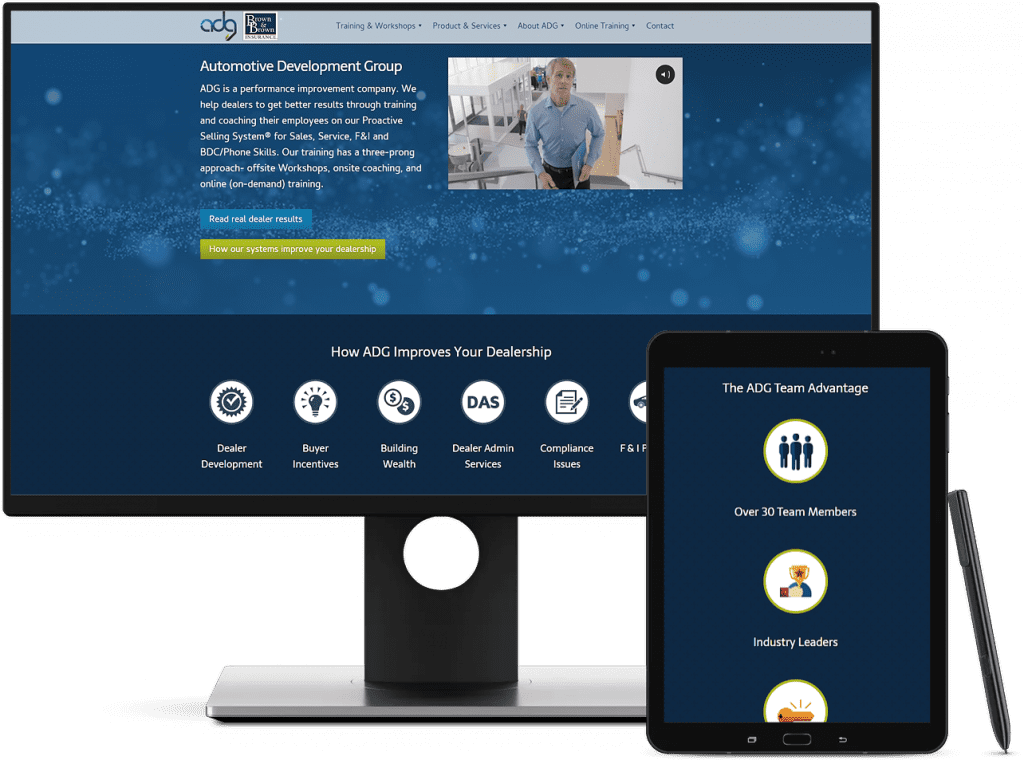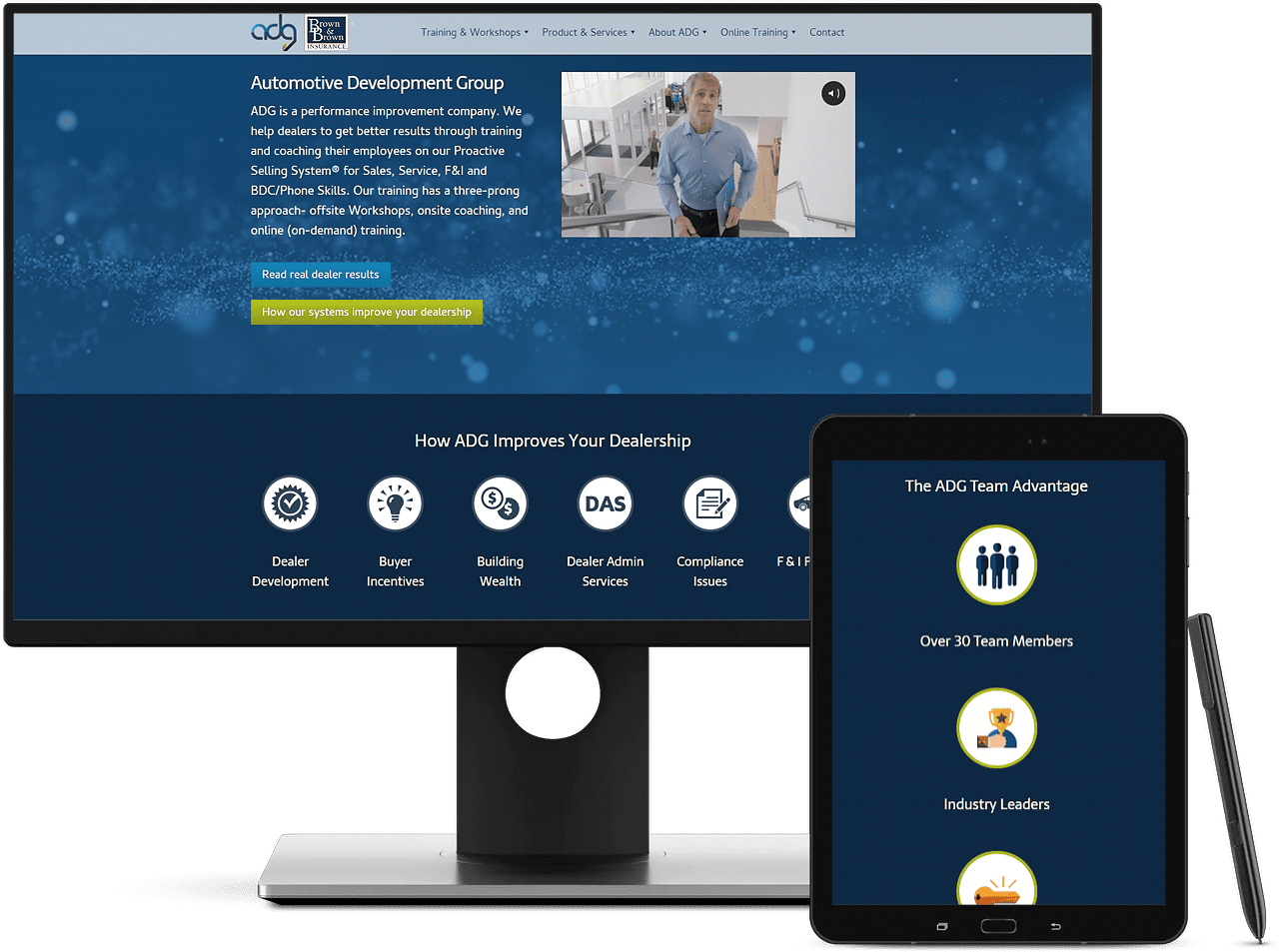 Automotive Development Group
"AJ and his team crafted a beautiful new website for ADG and have been irreplaceable as our web design and management team. I would highly recommend anyone to The Guerrilla Agency for their companies responsive design. Incredible team."
Grant Torgerson – Marketing Coordinator
Scott's Shop
"The Guerrilla Agency has been an integral part of our website strategy and development of our website. We couldn't be happier with the quality of work and communication from the digital marketing team."
Scott Hayes – President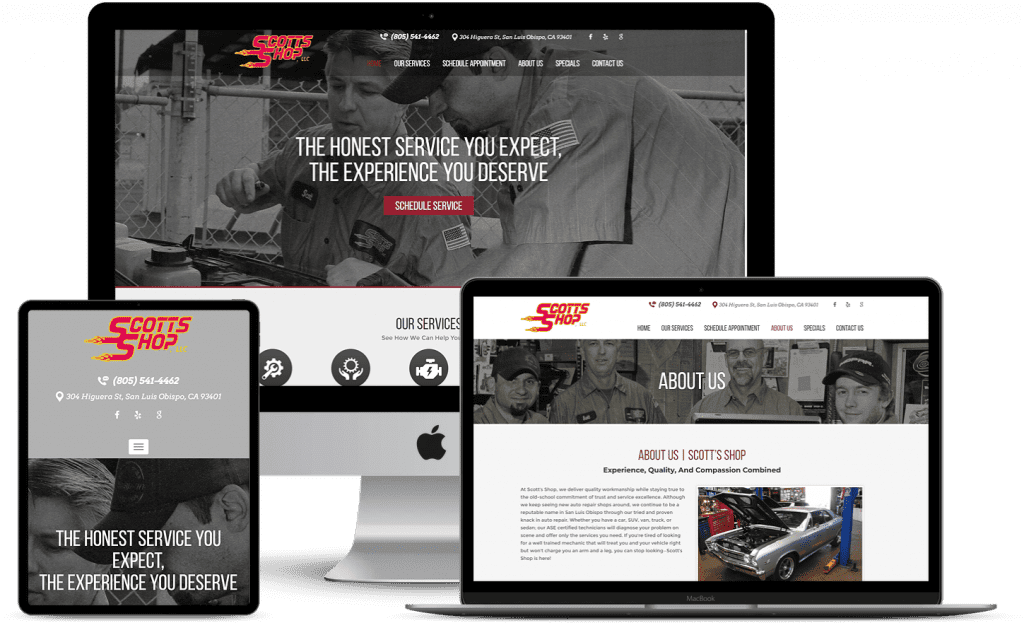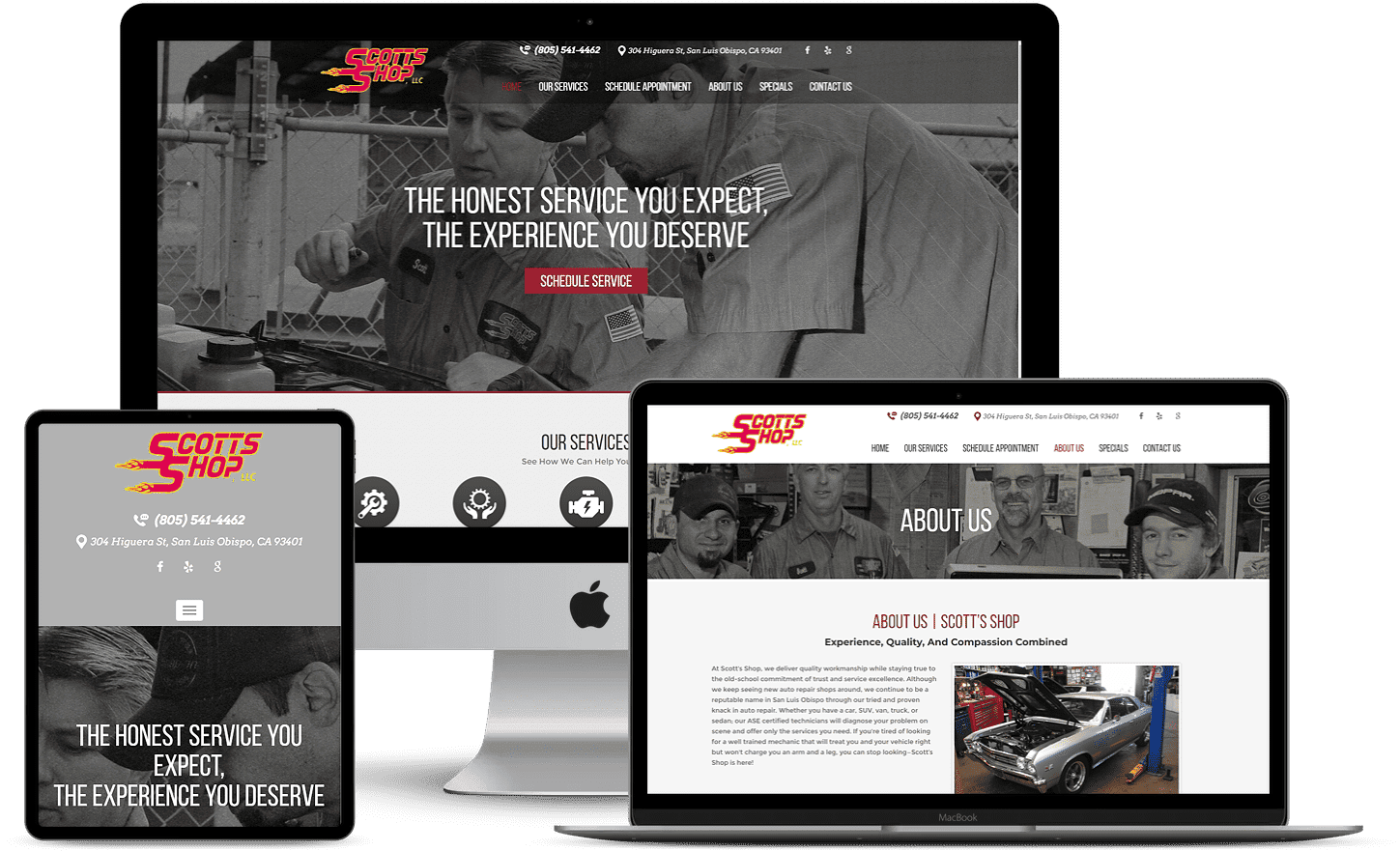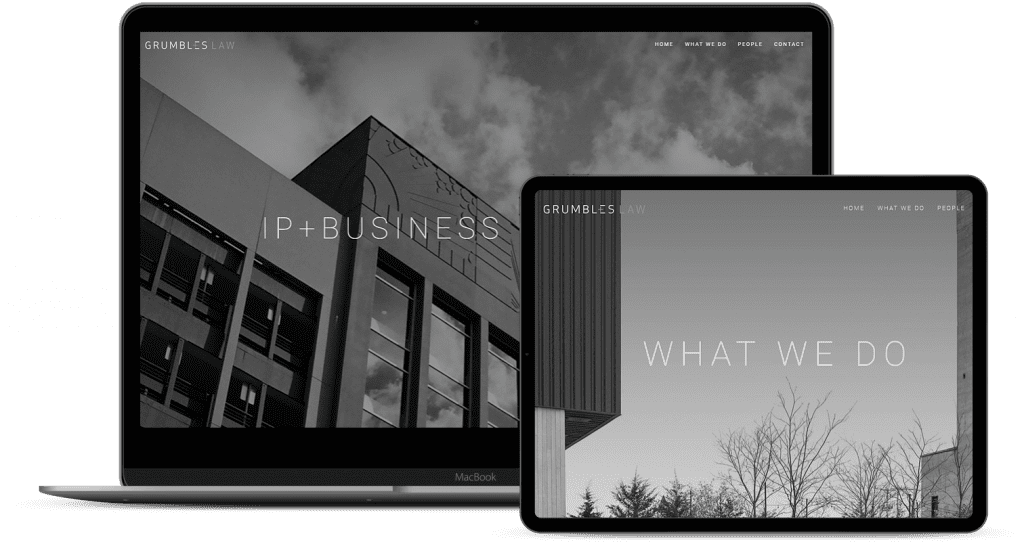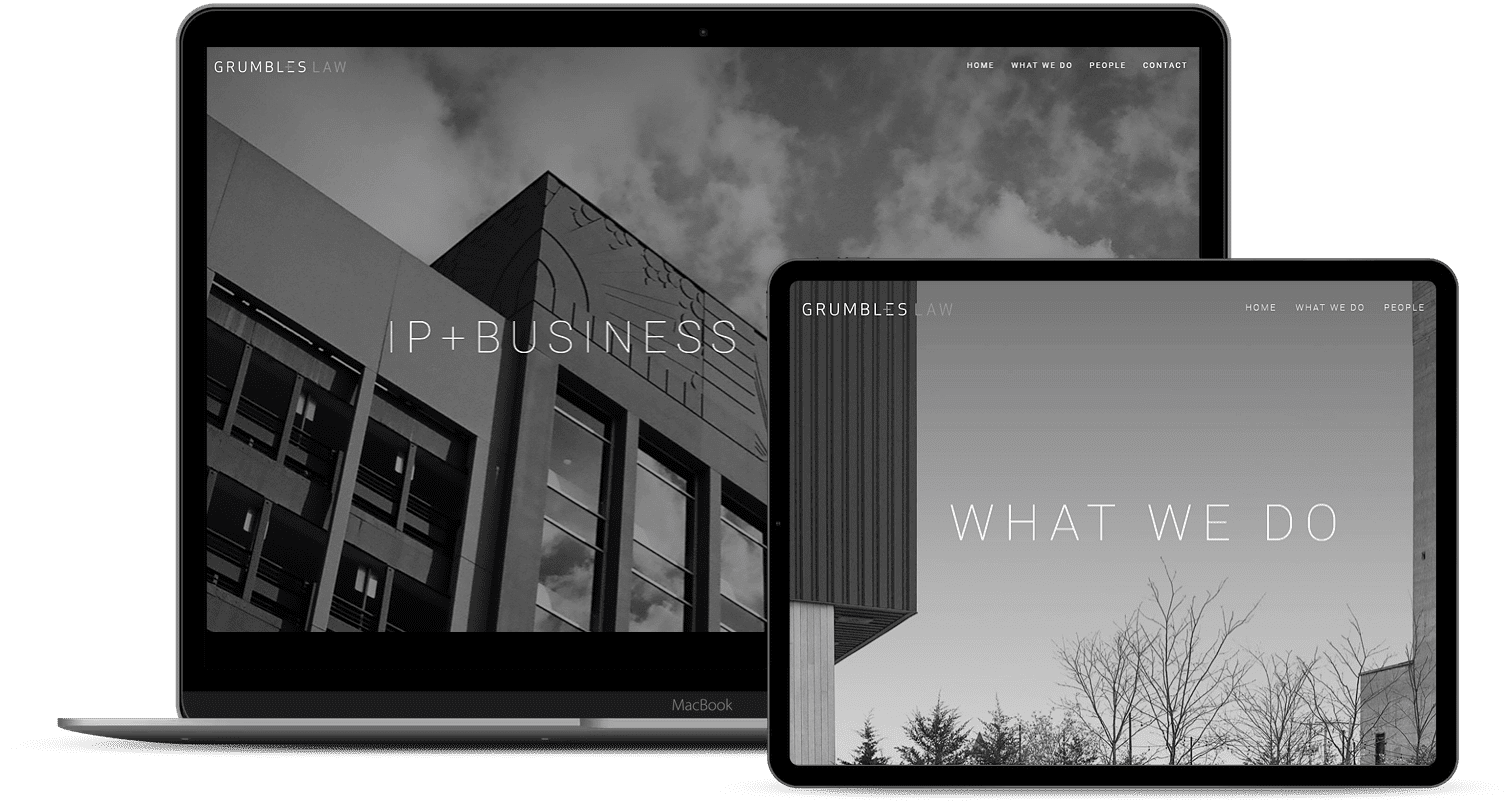 Grumbles Law
"I've known AJ, the owner, long time, and I've had the privilege of watching The Guerrilla Agency grow into a search engine optimization firm that can deliver on all their lofty promises. If you're looking for design and SEO help, look no further."
Ernest Grumbles – President
Frequently Asked Questions