White Label SEO Reseller Program
We white labeled all of our SEO services for you, our agency partners.
Your White Label SEO Partner
The Guerrilla Agency knows SEO. If you're an SEO company, Web Design Agency or overarching digital marketing agency we can help manage your clients SEO without adding additional overhead to your business. We designed our SEO white label program to facilitate the needs of your clients and make you and your company look like rockstars. When you work with us you'll honestly get a digital marketing partner. We pride ourselves on communication, transparency and hard work.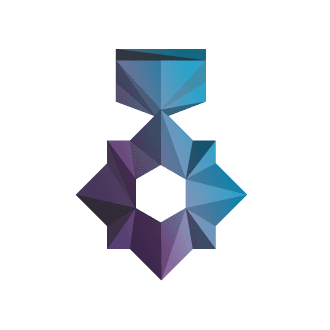 Communication and Soft Skills
You'll love working with us. We put people first, and THAT is our colossal differentiator. We help agencies look like rock stars, and we'll do the same for you.
Dedicated Project Managers
Each white label SEO service gets a dedicated account manager. We keep you up to date on where your project is at and always ensures deadlines are met.
Analytics, reporting, and results
We base everything we do in robust analytics. We ensure that we have our fingers on your client's business pulse, and we treat your clients as we treat you, our client.
Easy White Label SEO services
The Guerrilla has a variety of SEO, Video and Web Design packages that you can easily resell to your clients. Don't worry, we white label EVERYTHING so it looks like the service came directly from your agency.
We offer everything, including:
On-page optimization & keyword research
Local SEO and citation building
White hat link building
Blog content and copywriting
Video production
Web design and management
Bulk Buyer Discounts
If that weren't enough, most of the services we offer can be purchased in bulk. Our goal is that you (the agency owner) don't have to worry about whether your SEO is getting done inside your budget. It gets done, your clients see soaring rankings, and you rake in cash.
Easy Ordering
All white label SEO products can be ordered directly through the site. After ordering you can see your projects through our site login function all in one place.
White Label SEO Reports
We built all our services with reselling them in mind. You'll get a full white labeled report along with our SEO work. No logos, no phone numbers no taglines, just 100% data that you can show your clients. Style the reports as you see fit and your clients will never know this excellent service was outsourced. If you want, we'll even communicate directly with your clients through a ____@yourcomapny.com email address!
You'll love working with us
The best part about a partnership with The Guerrilla Agency is our soft skills. We'll give you a dedicated project manager that we've vetted here at HQ. We answer emails in hours (not days) and know how important open and honest communication is.
Frequently Asked Questions
White label SEO (also known as being an SEO RESELLER) is an arrangement where two companies partner together for the sales and delivery of SEO services and share in the profits from the sale. Company B: Responsible for product development and delivery of the SEO services.
Any and every one of our services can be white labeled (and is). Just ask!
This depends on the service provided. A little longer for a Link Building services, a little shorter for blog posts. It depends. However, we will keep you updated on the ETA of every project so you can be in the know for your clients.