NAP Listing Made Simple – Big Citations, Hyper-Local Listings, and Audits
Guerrilla Local SEO Services
Local directory citations are the bread and butter of a local SEO campaign. Not only will this help customers find your business, but including your companies NAP (name – address – phone) on these citations is a search signal that tells Google the location of your business and where/how to rank it in SERP's.
Brick and morter or national – every business needs local SEO
Local directories dominate the first page of search engines. Local directories (think Yelp, Foursquare, Angie's List, etc.) have higher conversion rates than traditional advertising due to the trust that's already created by these brands, and that's why you need local SEO services now more than ever.
With our careful, manual submissions, we make sure you are in the BEST directories for your niche and market. *This is not just a standard list of directories. Every single campaign is different and custom to fit your internal team or clients niche.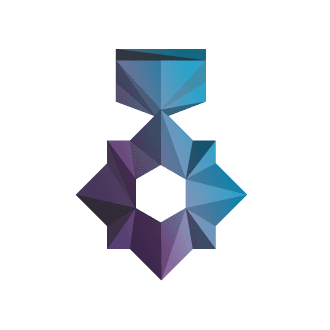 Citation Cleanup
You've done a quick search and seen that their citations are a mess. Incorrect NAP info mixed with multiple duplicates, and no login information in sight. Let us clean that up for you!
Big Citations
We focus on a handful of must-have citations and big data aggregators, perfect for new sites or businesses who haven't built many citations yet and great in conjunction with Citation Cleanup.
Hyper-Local Listings
Most citation services deliver too many general citations. While these are still good, we can do better. We find the rare and valuable niche and locale-specific citation sources then submit to them.
Don't know how to code?
Let us add your Schema Markup. Schema provides search engines with more information about your business, like the products you sell, reviews you've collected, the services you offer and so on.
The Only Local SEO services that matter
We've worked with thousands of clients and tested numerous local SEO strategies over the last decade. The three things that have withstood the test of time have been cleaning up your existing citations (Citation Cleanup), getting on all the big data aggregators (Big Citations) getting a plethora of custom niche citations (Hyper Local Listings) and Schema. We're now offering these separately and in various packages for you or your clients.
What's The Local SEO ROI?
If you're not on the first page of Google in your city, you're losing money to your competition that is. When engaging a new client for our fully managed SEO package we always check their NAP listings. When we do on-page SEO, we check their NAP listings. If a business isn't ranking, you guessed it, we check thier NAP listings. Local SEO is the foundation of any healthly SEO campaign.
Frequently Asked Questions
Local SEO is extremely important to the health of your local campaign. Local SEO lets Google know where your business is located which increases the relevancy of your business for search in your local market.
YES! Social citations are becoming more and more relevant with Google. We don't create a social profile for you because we don't want to duplicate anything for you or your clients. Also, please tell us you've established your (or your clients) Google My Business?!
When we work with clients directly on their SEO campaigns we always start with on-page SEO and then we do NAP listings immediately after.