WordPress is a great hosting platform that makes it easy for users of all skill levels to create a home on the web. People who blog as a hobby get as much out of WordPress as more advanced developers do because it's so easy to use and manage.
When you host your site through WordPress, you get access to various themes you can easily customize to make your site look how you want. There are also plugins you can install for SEO, security, and other features that will elevate your site.
To get the most out of your site, you need to update it regularly. These recommended updates include, but aren't limited to, ensuring your site loads quickly and uploading new content. There are a lot of maintenance processes you might not think of, but you need to keep up with.
Many of the maintenance items on this checklist seem time-intensive, and some are. However, if you keep up with the work on the front end, you'll have less to do with the larger quarterly checkups. If it all seems too much to handle, there are maintenance management services that do all of the nitty-gritty work for you.
Before you scroll through this checklist and feel overwhelmed, you should know that WordPress is one of the most user-friendly hosting platforms out there. 
Whether you're looking for a simple landing page for your business, a blog with interactive comments, or a host for your podcast, WordPress can handle your needs.
You can start using WordPress for free to see how it functions. If you decide you like it, you can upgrade to a paid plan based on your hosting needs. They offer different tiers according to how much space you need and how much traffic your site needs to be able to handle.
You can also get your domain name through WordPress. This is an additional fee, but it cuts out steps of buying it through another business. Not only will you just have to check out once through WordPress, but they'll also do the coding so your domain name will be linked to your page.
WordPress is founded on open-source software, which means other users have created themes and plugins that they release on the platform for anyone to use. Many of the themes are free, which means you can quickly get your site up and running with a basic foundation.
You'll have to pay for more premium themes or features, which can be worth it to create a unique, user-friendly site. You can also hire a freelancer to custom design your site and give them admin access to your WordPress platform so they can install the theme directly.
WordPress is easy to learn because the dashboard is laid out logically, but it's nice to know there are other people in your same boat that you can turn to for a sense of community.
Since WordPress is an open-source platform, there's a huge community of users that you can turn to for help. You can find tutorials online that help you troubleshoot common problems, and if that doesn't work you can turn to the message boards and ask for help with specific problems.
It's a popular platform for users ranging from bloggers to businesses, so you can rest assured that other people have encountered problems similar to yours. Since people have been working with WordPress for so long, there are also sites, blogs, and newsletters focused on it that you can use to further your knowledge.
WordPress supports various multimedia formats, like pictures, PDFs, audio files, and videos. This is a great feature that will be appreciated by anyone who's ever tried to upload a video file only to find their host won't let it play on the page.
In addition to different file types being supported, WordPress also has an extensive library of plugins you can use to scale up your site. You can make a photo gallery, add a password-protected section, create interactive quizzes, and more.
If you start a site as a homepage for your business and decide you want to open an online store, you don't have to create a new account with Squarespace just to host your store. You can install a shop plugin on your existing page so you can integrate an online catalog and checkout feature with a few clicks.
You can also easily change the theme of your site without starting from scratch. If you search the theme library, you'll find results specific to your search terms or site niche. You can preview the theme to see how your site content will look with that layout before you commit to a single change.
WordPress offers impressive security even at its base level, and available plugins will further protect your site from spam and hackers. In addition to security, you'll be able to find plugins to do almost everything regarding site maintenance, as you'll discover in this checklist.
Above all, users choose WordPress because it's so easy to manage. Once you have your site up and running, the routine maintenance you do keeps everything running smoothly. Whether you do the maintenance yourself, run plugins, or hire an outside firm to do it for you, you'll get stellar results from your WordPress site.
Why You Should Update Your WordPress Site
Regularly updating your WordPress site will ensure your pages have short loading times and stay at the top of search engine rankings. If you take time to visit your site as if you were a visitor instead of its creator, you might notice some things that can be changed for a smoother experience.
Viewing your site as a visitor might show you that your site map isn't optimally arranged, or the text is too difficult to read on certain pages. You might also find that the images you thought added to the content make the page load too slowly.
Many site owners don't check the back end of their site until something stops working. Routine maintenance not only keeps everything running smoothly, but it also doesn't take much time to do. Running down the following maintenance checklists will ensure your site stays in good shape.
How often you run maintenance checks depends on how much traffic your website gets. If you have a busy site, you need to do maintenance more often than if you have a smaller site with less traffic and content.
Daily WordPress Maintenance Checklist
Taking a few steps a day to maintain your WordPress site will just take a few minutes of your time, but it pays off in the long run.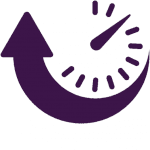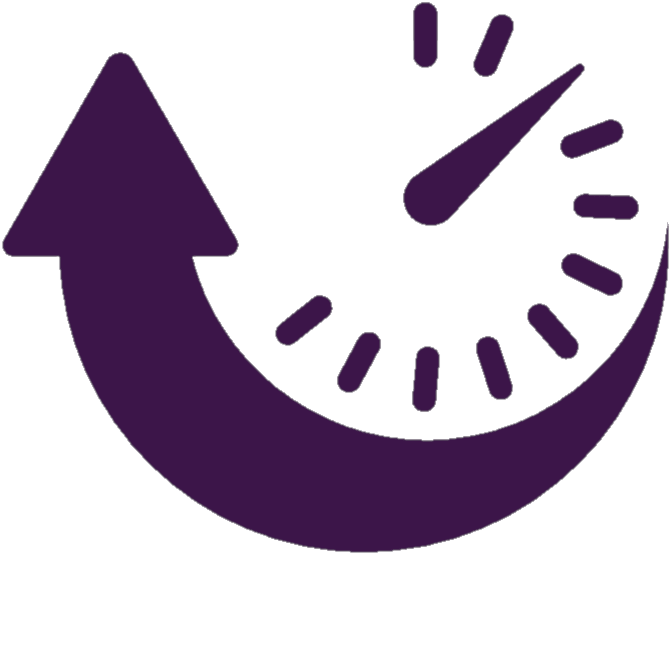 First off, visit your site every day. This will let you know that the site is up and working so visitors will be able to access your content. If you don't want to check it yourself, you can implement a monitoring plugin that will check your site's uptime.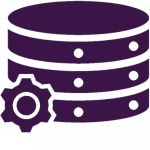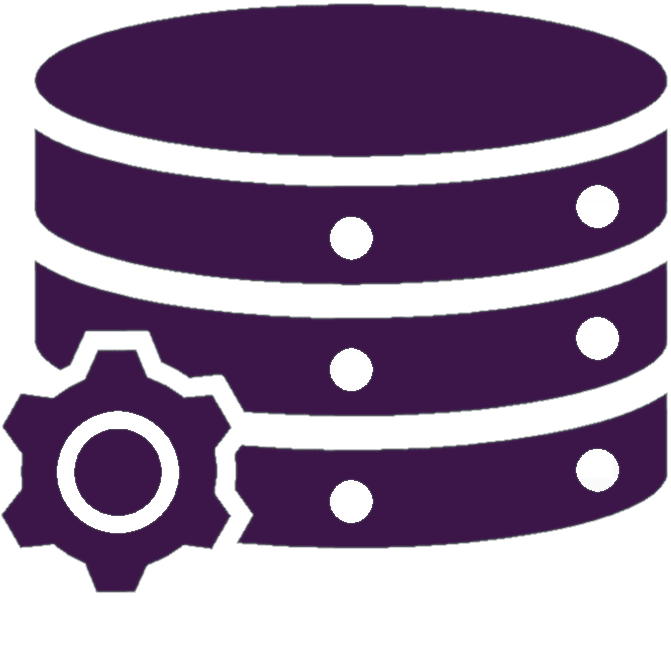 If you get a lot of site traffic or update your content daily, you'll also want to take a backup every day. This ensures you'll have the latest version of your site accessible in case you lose anything due to an error or a hacking attempt.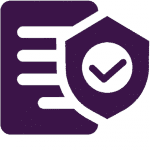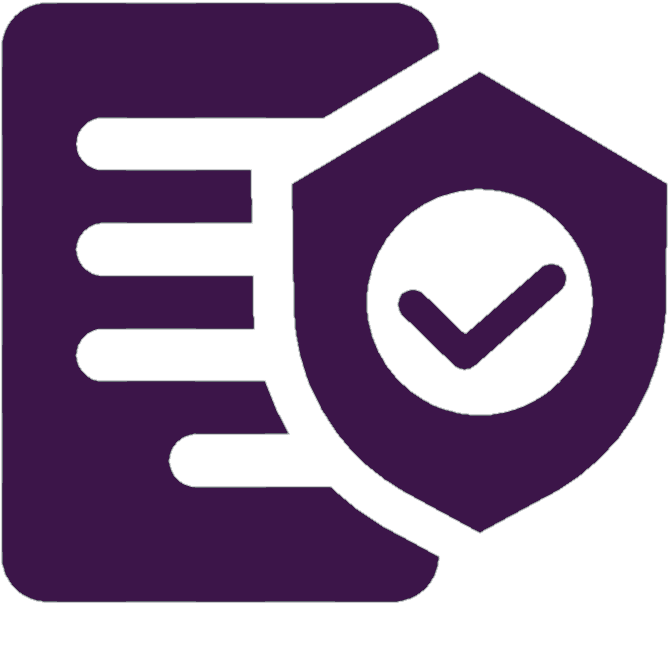 You can also run daily security reports that could help prevent said hacking attempts. You can employ a separate service to email you security reports or install a security plugin that will notify you when something suspicious happens to your site.
Weekly WordPress Maintenance Checklist
Your weekly maintenance won't take long if you're staying on top of your daily tasks. If you think your site is small enough to not need daily monitoring, add the previous tasks to your weekly load so your site will always be running smoothly.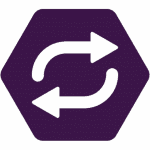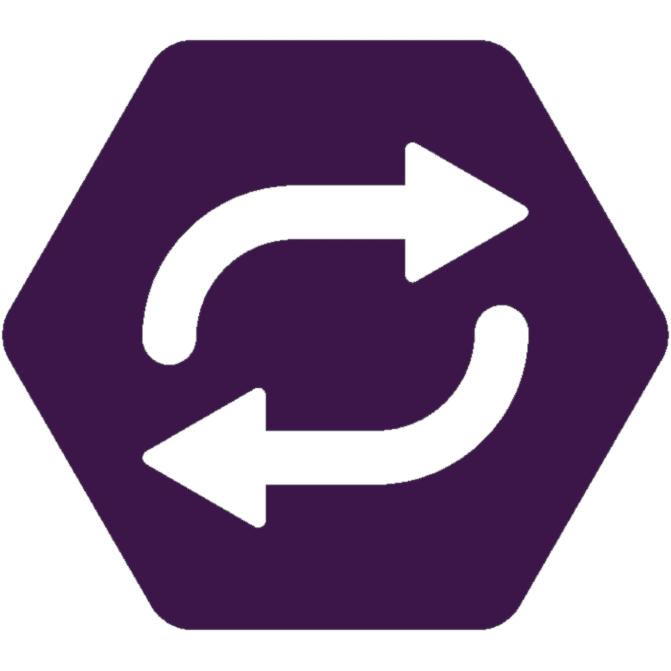 Make time every week to update your WordPress site's themes and plugins. You should get automatic alerts when there are updates available, or you can select them to run when you're working behind the scenes of your website.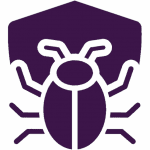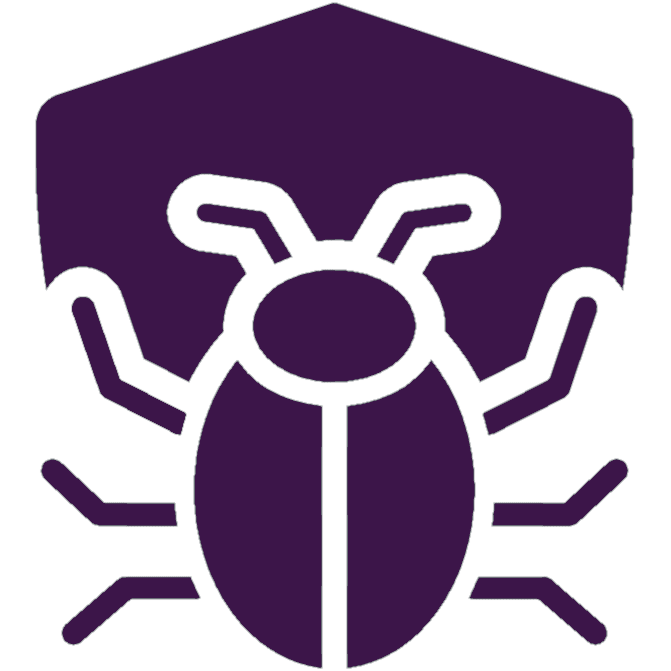 In addition to the daily security reports you're running, you'll also want to scan for malware every week. WordPress provides stellar security, but it's better to be safe than sorry when it comes to possible hacks and spam on your site.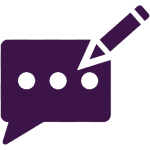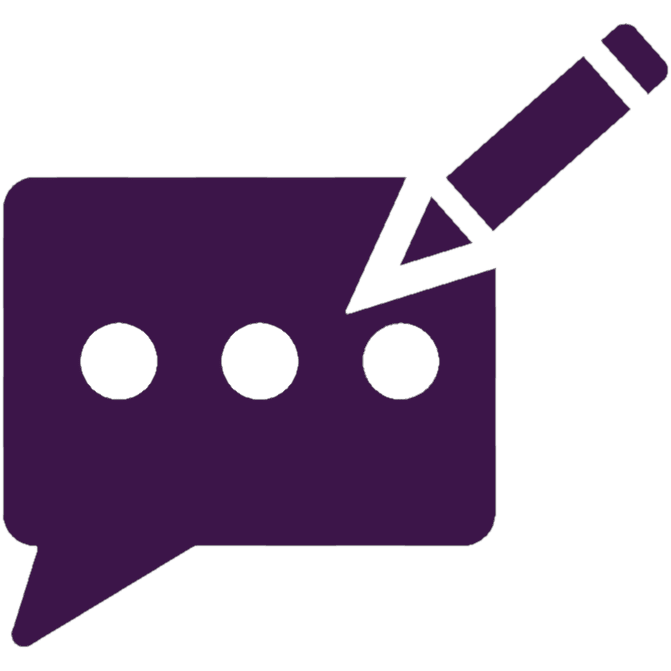 WordPress offers various comment moderation options, so you can set options that work best for you. You might want all comments to be approved before they show on your site, or you might flag certain words so you can verify that they're not spam.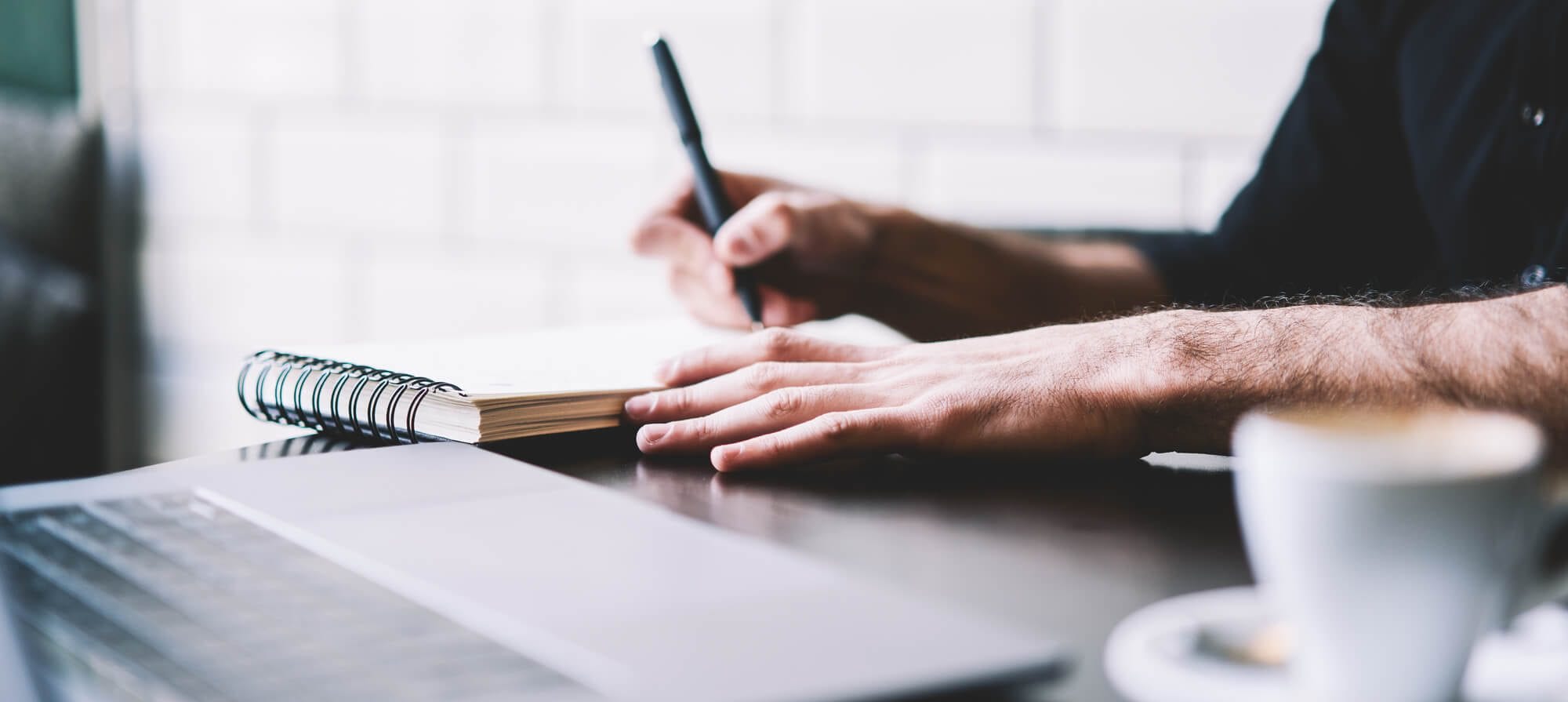 Quarterly WordPress Maintenance Checklist
We suggest completing these tasks quarterly, but if you have a smaller site, you can get away with running through this list every six months. These tasks are suggested assuming that you're already performing the daily and weekly checks. 
If you're not doing regular maintenance, you can add creating backups, monitoring uptime, and moderating comments to this list. Keep in mind that those other tasks are suggested as being done more frequently because they make a huge difference in how your site runs. They might seem like minor fixes, but they keep things running smoothly behind the scenes.
The quarterly tasks, or every six months for smaller sites, are major maintenance when compared with daily and weekly tasks. While those minor tasks ensure your site is up and running and welcoming to visitors, these larger tasks play a bigger role in your site, including layout and content.


It seems like a hassle to change your password regularly because you're undoubtedly going to spend a few times entering the old password and getting angry at your login form, but passwords are crucial to your site's security.
A secure password should be unique, meaning you're using different passwords for your WordPress admin dashboard, database, and any other accounts you use in conjunction with your site. It might be more efficient to use the same password for everything relating to your site, but that just means that if someone hacks into one platform, they can access all of them.
The strongest passwords are a bunch of gibberish with some numbers and special characters thrown in, and that makes them hard to remember. Instead of writing them on a sticky note you attach to your computer, use a password manager to keep your online life secure.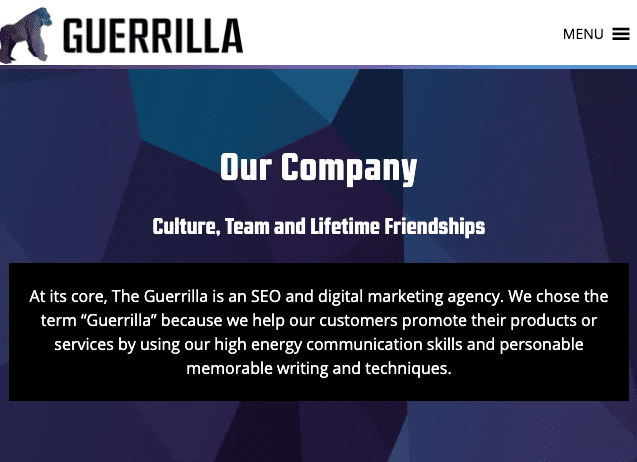 One of the daily tasks is visiting your site to make sure it's up and running, but every three or six months, you'll want to take time to visit your site from each browser: Chrome, Edge, Safari, and Firefox. 
Let your site load on each browser and take the time to click through the menu and visit each page to see how it looks on different platforms. Make notes if anything seems off so you can troubleshoot it later.
Testing in other browsers includes using different devices. WordPress gives you the option of seeing how your site will look on mobile devices, but that's a best-case scenario. If you have a smartphone and tablet handy, check your site on them so you can see how it looks.


Fix Errors and Broken Links
While you're checking your site, you'll notice if any pages aren't loading or result in a 404 error. Make a note of these pages so you can troubleshoot them to improve the visitor's experience. Many 404 errors are caused by a typo in the link, but there might be another problem below the surface, so it's worth investigating.
In case you have a 404 error go undetected for a while, you might consider making a custom 404 page. While encountering a standard error page might frustrate visitors so they leave your site, a custom page can be funny and keep them hooked on your overall style. You can also code it to have further information that will keep them on your page.
You want your site to flow naturally, so having broken links from page to page should be fixed to ensure users will be able to access all of the information they need. Having broken links will frustrate visitors who might close out of your site completely. Broken links also negatively impact your SEO ranking.
Broken links aren't limited to internal issues; you should also check external links to make sure they're taking users to the right sites. If a page is down or deleted from another site, remove the link or find a similar resource from another provider.
When you visit your site from other browsers and click on every page, you'll notice if there are any broken links. If you don't have the time to do it manually or don't trust yourself to find every link, you can use online tools like Dead Link Checker or Crawl Errors from Google Search Console.
If you're regularly checking your site's uptime and performance across browsers, you have a good chance of noticing any problems with performance, but running quarterly performance tests will eliminate all doubts from your mind.
As you update your site's content, plugins, and themes, you might be bogging down its performance ability. Running a performance test across your whole site, not just on the homepage, will not only increase your site's speed but will also help SEO rankings.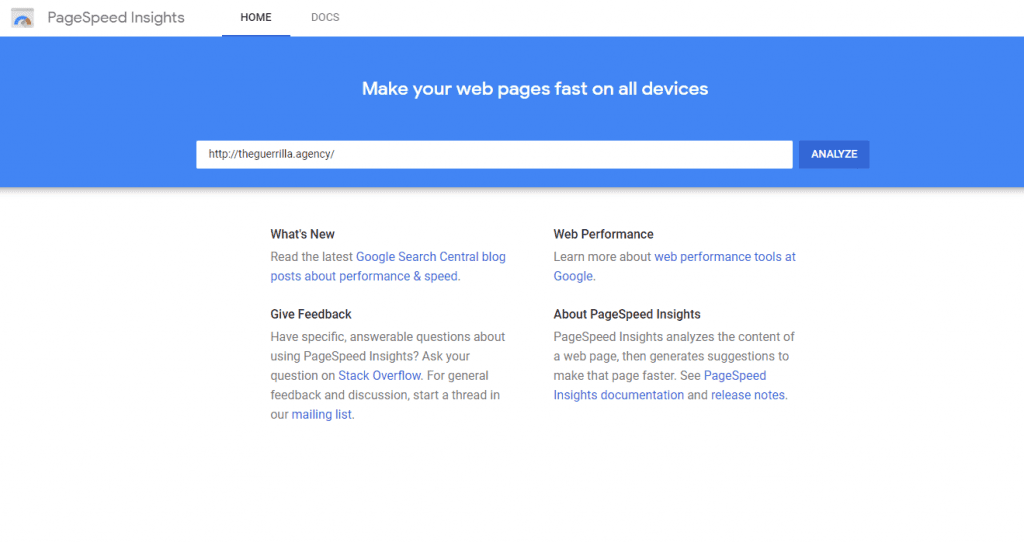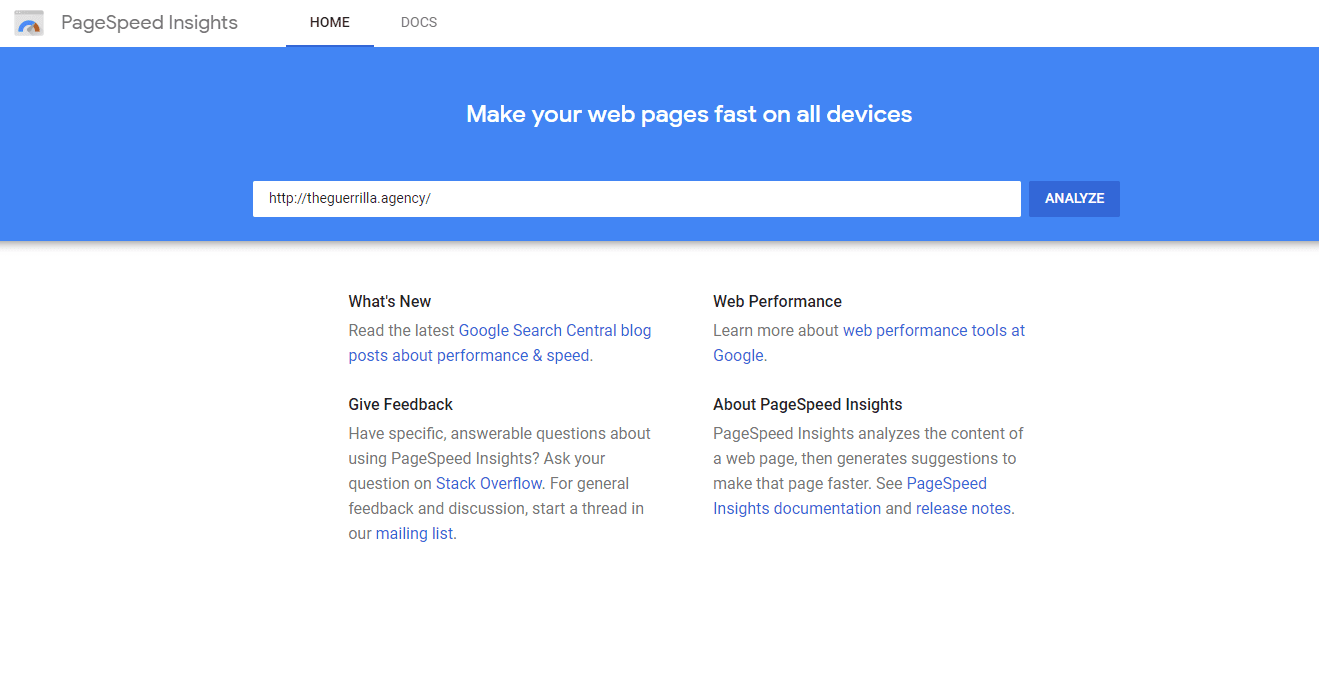 Delete Unused Plugins and Files
One of your weekly tasks is to run necessary WordPress updates so you're always using the latest and greatest of their themes and plugins, but it's also important to review your installed plugins every three or six months.
Deleting unused plugins and themes will help strengthen your site and decrease the space you need on the back end. Be careful to not delete any plugins you're still using, and keep the theme you have on your site along with the default WordPress theme.
You can also increase your site's load time and storage capacity by deleting old images, videos, or audio files you're not using in posts or pages anymore. You can do this manually or install plugins like Media Cleaner. You might want to run a backup before doing this, just so you'll still have all of the files if you need to reinstate anything.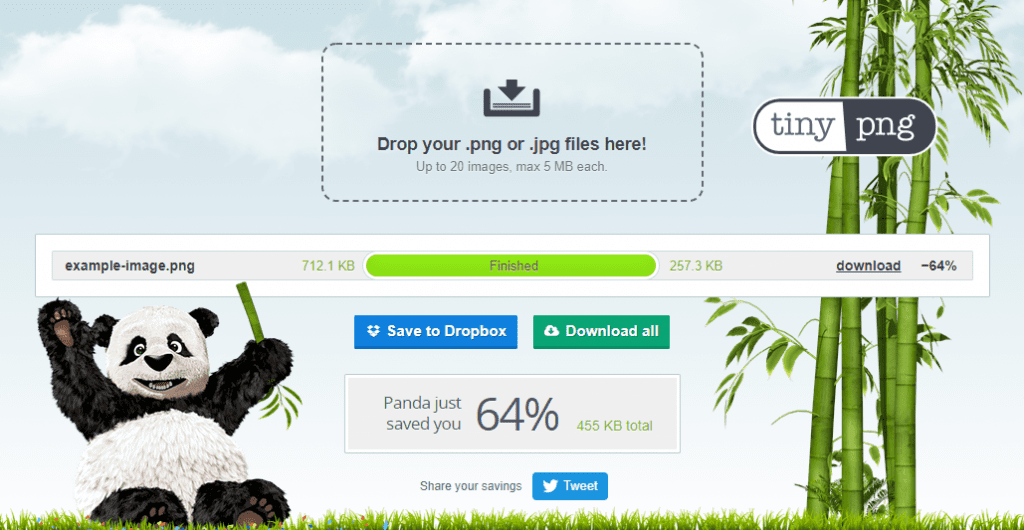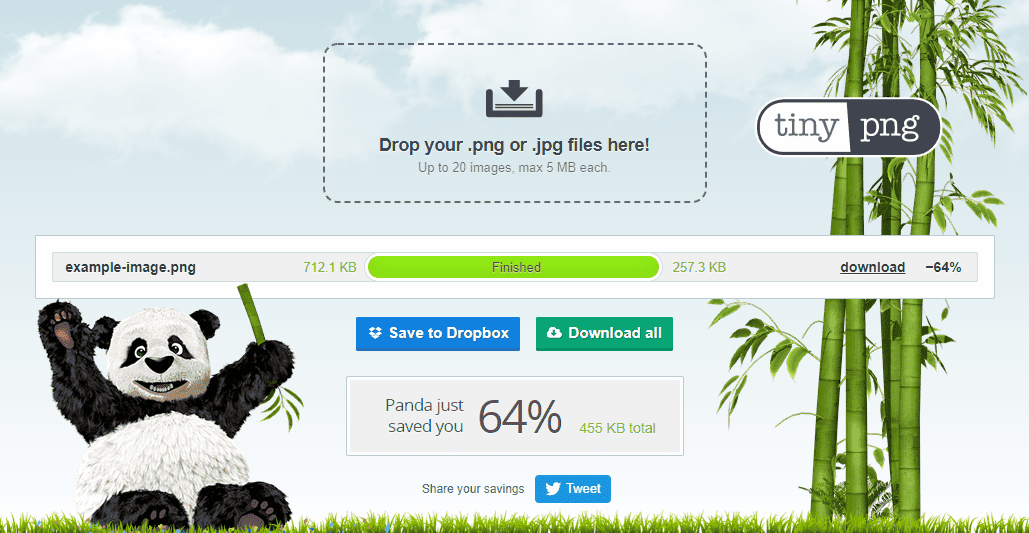 Including images on your webpages is always a good idea because it will draw visitors to your site and keep them engaged with your content. However, large images take a long time to load and might bog down your site's overall loading time. This can frustrate users so they close out of your site without getting the information they need.
If you periodically review the images on your site, you'll notice any large files that are mucking up the works. You'll notice them when you're checking the uptime of your site, but you might miss images that are on less-visited pages.
Instead of taking the time to manually visit each page and test the loading time, you can use online checks that will find images that are too large or can be reduced in size to use your hosting space and loading time more efficiently.


If you're running a bigger business or have farmed out some of your website work to other people, you might have granted them admin access. Review your list of admin users every quarter. 
Make sure anyone who has access still needs and uses it. It's not to say you hire untrustworthy people, but unused accounts create another "in" hackers can use to their advantage. After you've checked the list of admin users, you can delete their usernames and restrict the access you've previously granted them.

Maintenance That Boosts SEO
Any maintenance that helps your site run smoothly will also have the added benefit of boosting your SEO rankings. Google loves sites that don't bounce back due to broken links, and if your pages are easy to navigate then visitors will spend more time scrolling, which in turn elevates your site.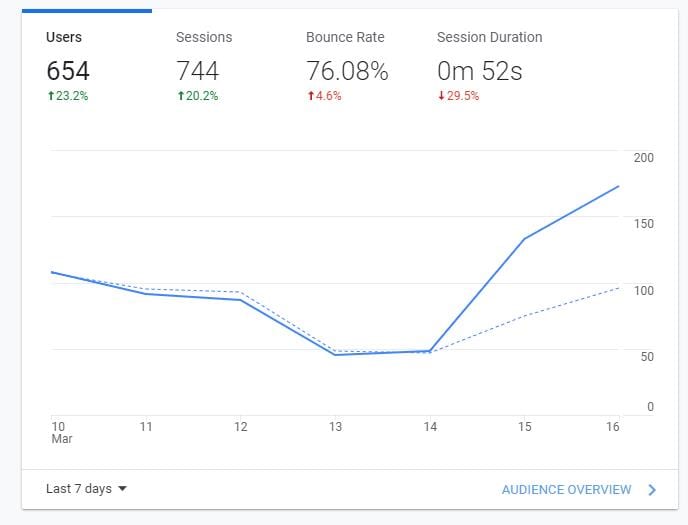 Regularly performing SEO audits will let you see how your site is performing in search engine results and rankings.
If you're not using Google Search Console (previously recommended to find broken links), then you want to change that right now. In terms of SEO, this tool will show you keywords that led visitors to your site. You can sort the results to see what keywords performed best and which you need to maximize to increase your traffic.
Google Analytics will show you where your visitors come from and how long they stay on your site. If you use this information to your advantage, you'll understand how you can update and refocus your content so that users spend more time on your page and click through to more pages.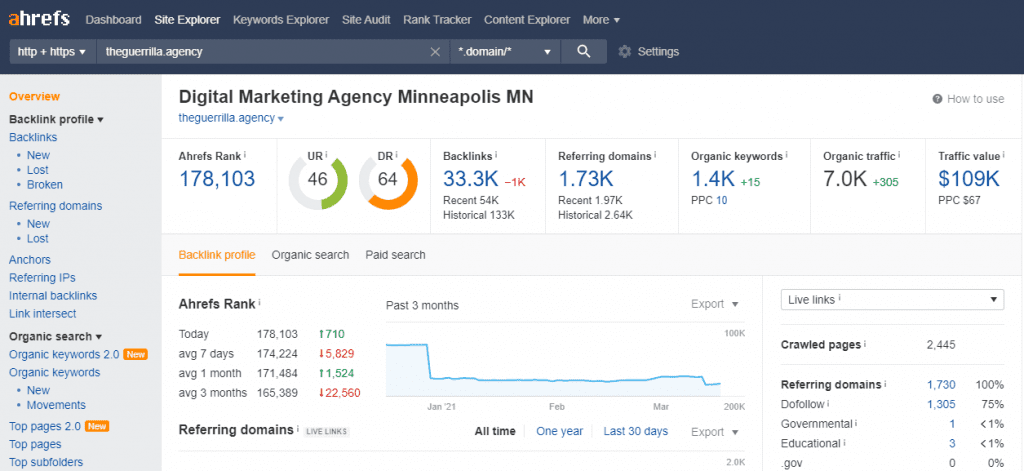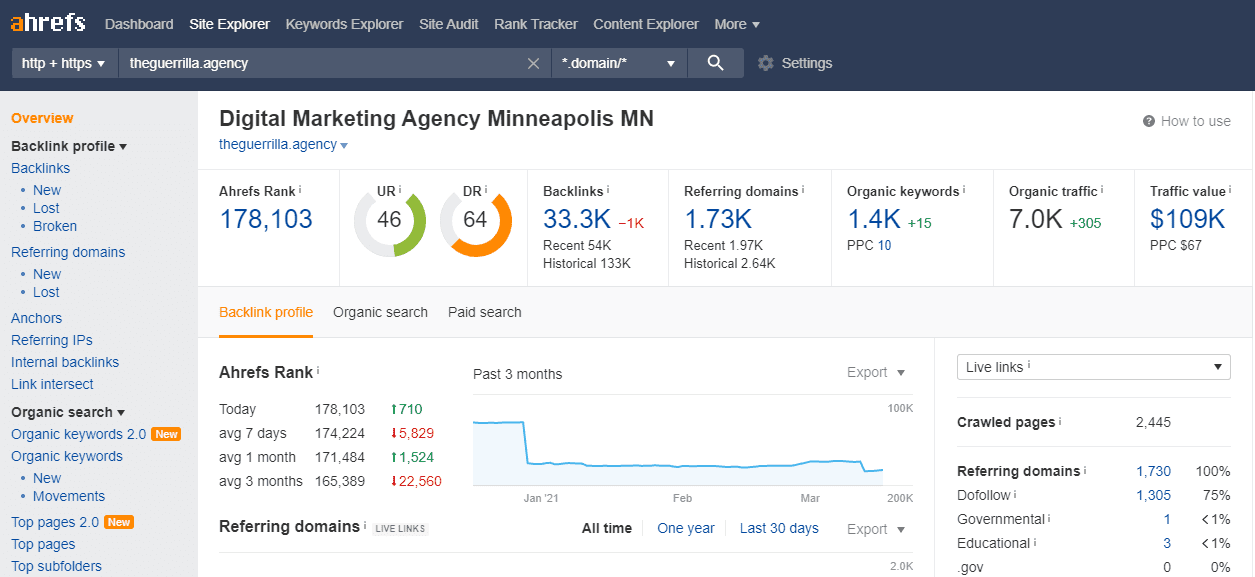 Using these SEO tools isn't all you need to do to boost your rankings. You also need to regularly update your content and make posts. Even if your site serves as a landing page for your business, adding blog posts will make your site come up higher in search engine results.
The more pages you have on your site, the more you can link to. For example, you can link to a blog post about a feature mentioned on your homepage. You can link to your contact page as a call to action at the end of a blog update. These links will boost your SEO results.
Internal links aren't enough to improve your site, though. You also want to use external links to direct visitors to other authority sources. Use a domain authority checker to ensure you're linking to a quality site your visitors will benefit from.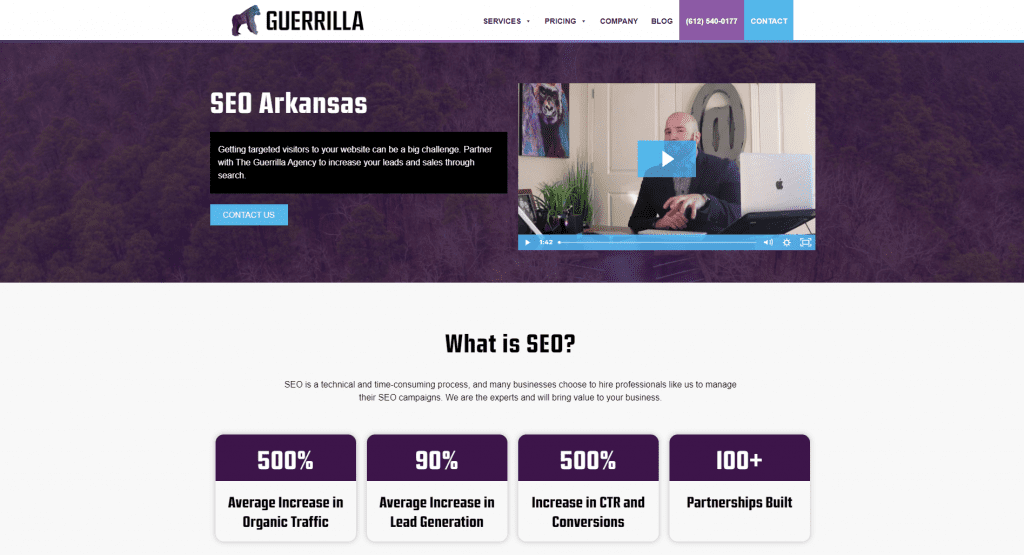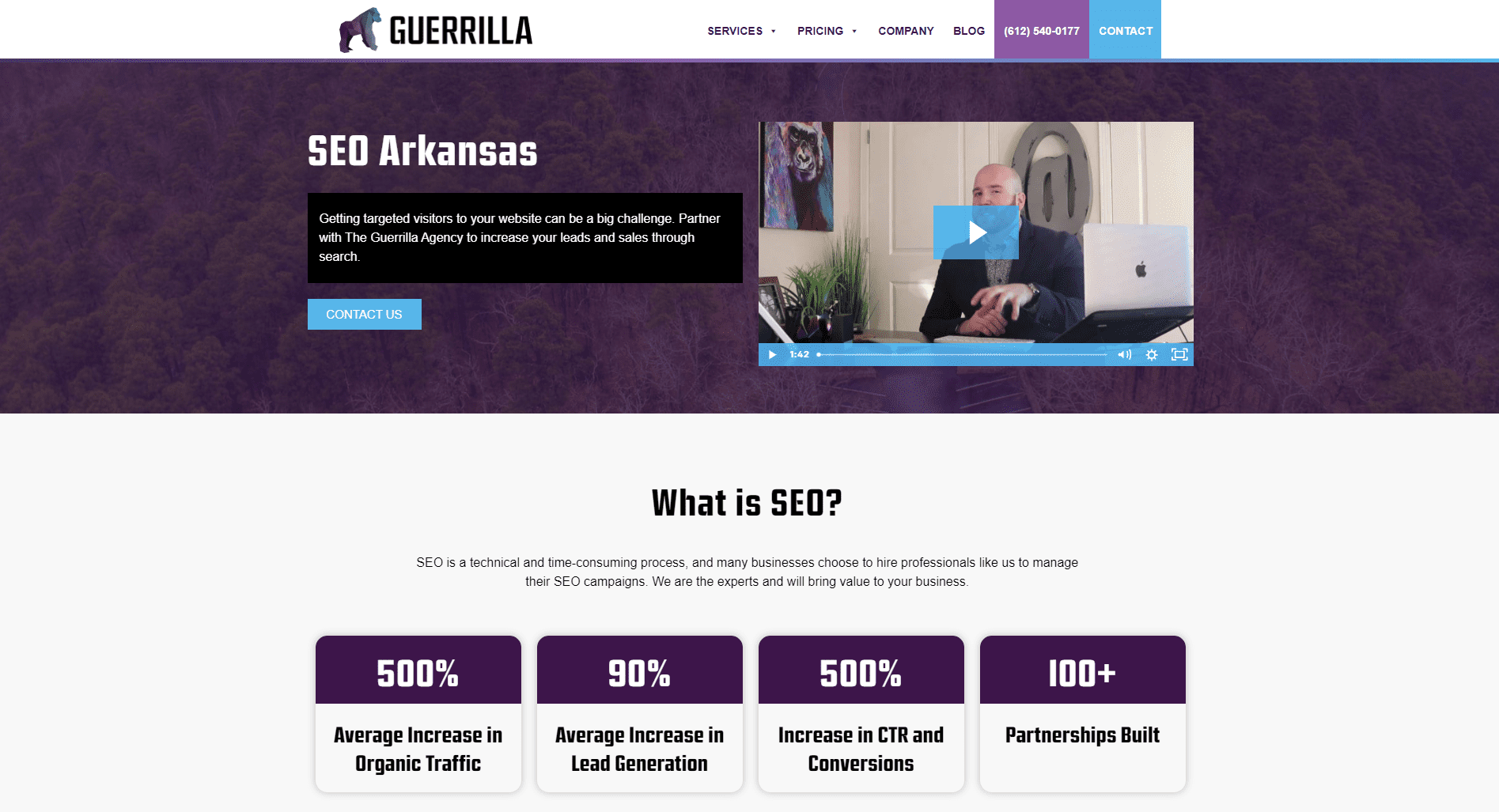 Adding more images and videos is also a helpful way to boost your SEO and increase traffic. Images on a blog post are engaging, or you can step up your game by using infographics, which keep readers' attention even longer since they contain valuable information.
Videos and podcasts embedded into your site are also ways of using multimedia to keep visitors engaged with your content. Making these files easy to share will also increase your site's reach. Use videos and audio sparingly so they'll have a greater impact and keep in mind some people get annoyed by autoplay.
This checklist might seem extensive, but it's worth noting that this is a thorough list of what you should do to keep your website running. Everything on the checklist is an essential step that streamlines your site so it not only runs efficiently but is also enjoyable for your visitors.
WordPress is such a user-friendly site that you'll have no problem managing the upkeep on your own if you choose. We also offer maintenance management services that specialize in this work and can do it all for you, freeing you up to manage your business.