Knowledge of CSS3 is fast becoming a crucial element of any web designer/developer's skillset, which means that it's an excellent time to start learning, if you haven't already! A solid knowledge of CSS3 has a large market value and will take you a long way towards success, giving you an image of competence and authority.
Thankfully, there's a huge amount of terrific tutorials and resources available – if you can find them. Here you'll find an amazing 'ultimate' toolbox of over 350 of the best tuts and tips out there. Get ready to be amazed!
30 Essential CSS Resources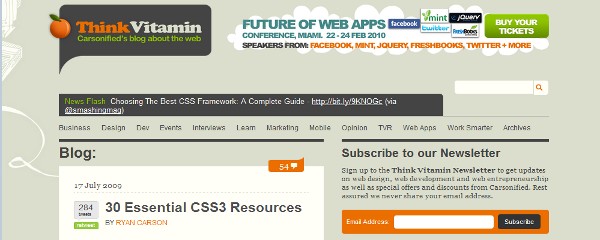 This neat collection was posted on the Carsonified blog back in July – but if you are just digging into CSS3 it's still a great collection of resources to get started with.

Noupe is one of my favorite blogs, and this collection of tutorials certainly measures up to the quality of the rest of the blog. Another great starting point for beginners.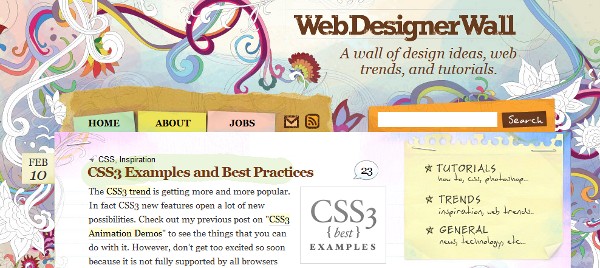 This a brand new post on Web Designer Wall, and has been getting a lot of well-deserved attention. Nick La has done a great job of rounding up some very beautiful, well-implemented examples of CSS3 in action.

Another post on Web Designer Wall, this one is a collection of 47 demonstrations of the power of CSS3 transitions/transforming. You won't believe some of these until you see them! A very fun post – I highly recommend you check it out.
Although not dedicated exclusively to CSS3, WebAppers CSS3/HTML5 post is another one you shouldn't miss (and if you're learning CSS3, why not jump into HTML5 too?).

CSS Reflex's post is quite fresh, and goes along with Noupe's and Carsonified's as being a good place for beginners to start.

You can tell Aext went for quality rather than quantity with this post, so be sure to at least check this one out if you don't have time to look at all of these.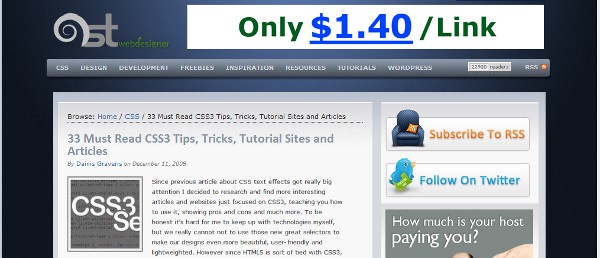 In this post, 1stWebdesigner did a great job producing a very well-rounded set of 33 CSS3 resources. It's one of the larger collections I found, so if you're looking for a lot of wide-ranging CSS3 material this a good place to stop!

Although this post isn't stunning, it's one of the oldest on this list – published way back at the beginning of 2008! SpeckyBoy was a long way ahead of the curve with this one, so it's neat to see how they were leading the wave, so to speak, even before CSS3 was so popular.

Queness' post is a good, basic read about some of the great synergistic things you can do by putting jQuery and CSS3 together. When you get those two guys working together, there's no limit to what you can do!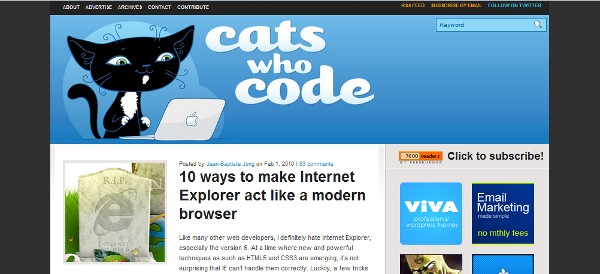 One of the most painful things about CSS3 is the fact that is not supported by Internet Explore (which still has a ridiculously large market share). This post by Jean-Baptiste Jung is a very excellent resource for fixing that by making IE behave a bit better.

This collection by Tripwire Magazine is the largest pure CSS3 collection on this list – which is why I've saved it for last. Go check it out and have some fun!
Wrapping Up
Don't hesitate to experiment with this stuff – try out the tutorials and then come up with some neat ideas of your own! There is still a lot to be discovered and invented, and as I've said before, creating unique ideas and sharing them with the community is probably the quickest road to notoriety as a web designer.