Here at The Guerrilla Agency, we know how challenging it can be to pin down how much of your budget should be utilized for digital marketing – especially in the coming months. Whether you're a small business, startup company, or a larger corporation, you must maintain a healthy balance of revenue to costs while still investing in materials to help your business get recognized. Many factors play into a marketing budget, such as the type of industry, size of your business, and what growth stage you're in – we're here to give you the tools to determine what budget is most realistic for your unique needs.
How Are Marketing Budgets Changing Right Now?
Every year the budget that a company utilizes for marketing fluctuates, sometimes drastically and sometimes hardly at all. This year, in particular, has affected how businesses operate and where they're spending substantially due to several reasons. Not only have clients been affected in how much can be invested into marketing, but small businesses have been forced to cut marketing costs so doors can remain open. Whatever obstacles you may find yourself facing, there are many alternative solutions and routes business owners can take to ensure their marketing budgets are providing them with the best possible results.
Because of this, businesses have gotten even more creative in how marketing is approached and where costs are focused. While long content calendars don't seem to be worth the time commitment with sudden changes, digital and online marketing budgets have increased by 3% compared to 2019. Video and social media marketing have also been gaining traction and are expected to become significant focuses in many marketing budgets for businesses worldwide.
The recommended spending for a well-rounded marketing budget varies for every company and is directly impacted by their spending and overall profit. Realistically, the more you sell, the higher your profit will be. And as a result, the higher your profit, the more you can spend on your marketing. According to the U.S. Small Business Administration, the average business owner spends 7 to 8 percent on marketing. However, if you work in an industry like construction or consumer packaged goods, you could be spending as low as 4 to 5 percent or as high as 20 percent.
What About Digital Marketing?
Small businesses are encouraged to turn to digital marketing as traditional methods are often overpriced, and digital marketing not only reaches a broader audience but focuses on what the consumer market is drawn to today. A robust digital marketing plan will incorporate various strategies, from Search Engine Optimization (SEO) and Paid-Per-Click (PPC) Advertising to web design and social media marketing. But it doesn't stop there; many marketing agencies have numerous strategies that they find to be beneficial and successful for businesses of every size.
Digital marketing is what you should be focusing most of your marketing budget on. Today's consumers are regularly surfing the web, checking their social media, and using their electronic devices. Focusing your costs where the attention is will increase your chances of driving traffic and getting leads. It's also beneficial for business owners to know that a lower marketing budget isn't always a bad thing, this only means that you're focusing your costs where you'll get results rather than hoping for the best.
Influences on Marketing Budgets
There are many details that business owners can focus on to fine-tune their marketing and make the most out of their budget, especially when so many shifts have been made due to recent events. These occurrences have caused many businesses to go digital a lot faster than they had anticipated. If you're searching for a way to stay ahead of the game, the following factors are moves you can take to make your investment worthwhile.
Pay Attention to Current Customers and Clients
Your existing customers and clients hold a lot of value in your success and how your business is portrayed to potential customers. Establishing strong and trustworthy relationships with each of your clients is extremely important, as this will lead you to success. When potential customers are browsing your website, the likelihood of them contacting you for your services or products increases substantially if you're transparent and share past client testimonials and experiences. Whether you're telling this story through a video compilation or adding testimonials to various parts of your website, this will keep customers returning for more as it builds a connection and shows you care.
Focus on Retargeting
Retargeting is a useful tool, especially for the customers you already have. When a visitor comes across your website, a cookie is placed on their browser, which adds them to your company's audience list. This audience can now be retargeted with a specific campaign aimed solely at their unique interests and needs. Along with retargeting, you can use many more methods to influence customers to close their purchase, from creating testimonials and case studies to tightening up messaging and pushing retargeting into social media platforms.
Sales and Marketing Go Together
Regardless of your company's size, it's likely that your sales and marketing teams have found themselves intertwining at some point. This isn't unusual, as marketing borders on sales. If this barrier is eliminated, businesses will likely notice an increase in results because methods can be enhanced with two different perspectives rather than one. In the past, companies have incorporated video intro calls, questionnaires, autoresponders, and even automated follow-ups, which all have proven success rates.
Encourage Company Promotion and Employee Involvement
Did you know your internal marketing and employee involvement also influence your external marketing? Every individual in a company impacts how successful your external marketing is, whether they recognize it or not. Your employees should be enthusiastic about your company's mission and what they're a part of. The more you encourage involvement and share information about your company, the more passionate your employees will be about creating successful external marketing. Whether it's displaying your company's core values or working to create a motivating environment, your success stems from those around you.
Engaging Content Matters
With electronic devices and digital platforms continuing to gain traction, it can be challenging to get your target audiences' attention. That's why engaging content matters regardless of the form. Along with your written content, well-produced video content can make a significant impact on your results. No matter what kind of content you select to feature for your business, it's never enough to just complete it. You must become an expert in each area by learning how to do it well, utilizing industry experts' recommendations, and practicing how to make it engaging for potential and existing customers.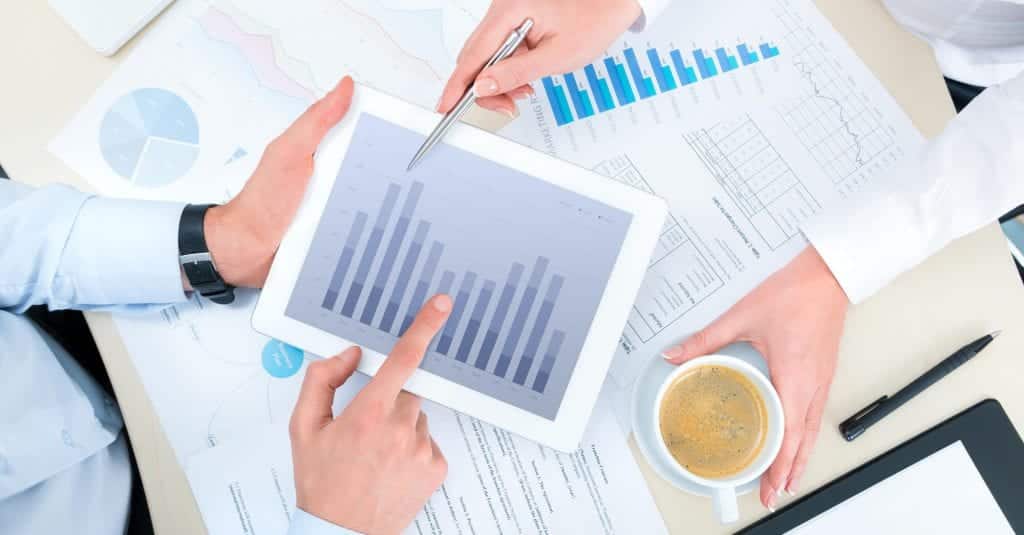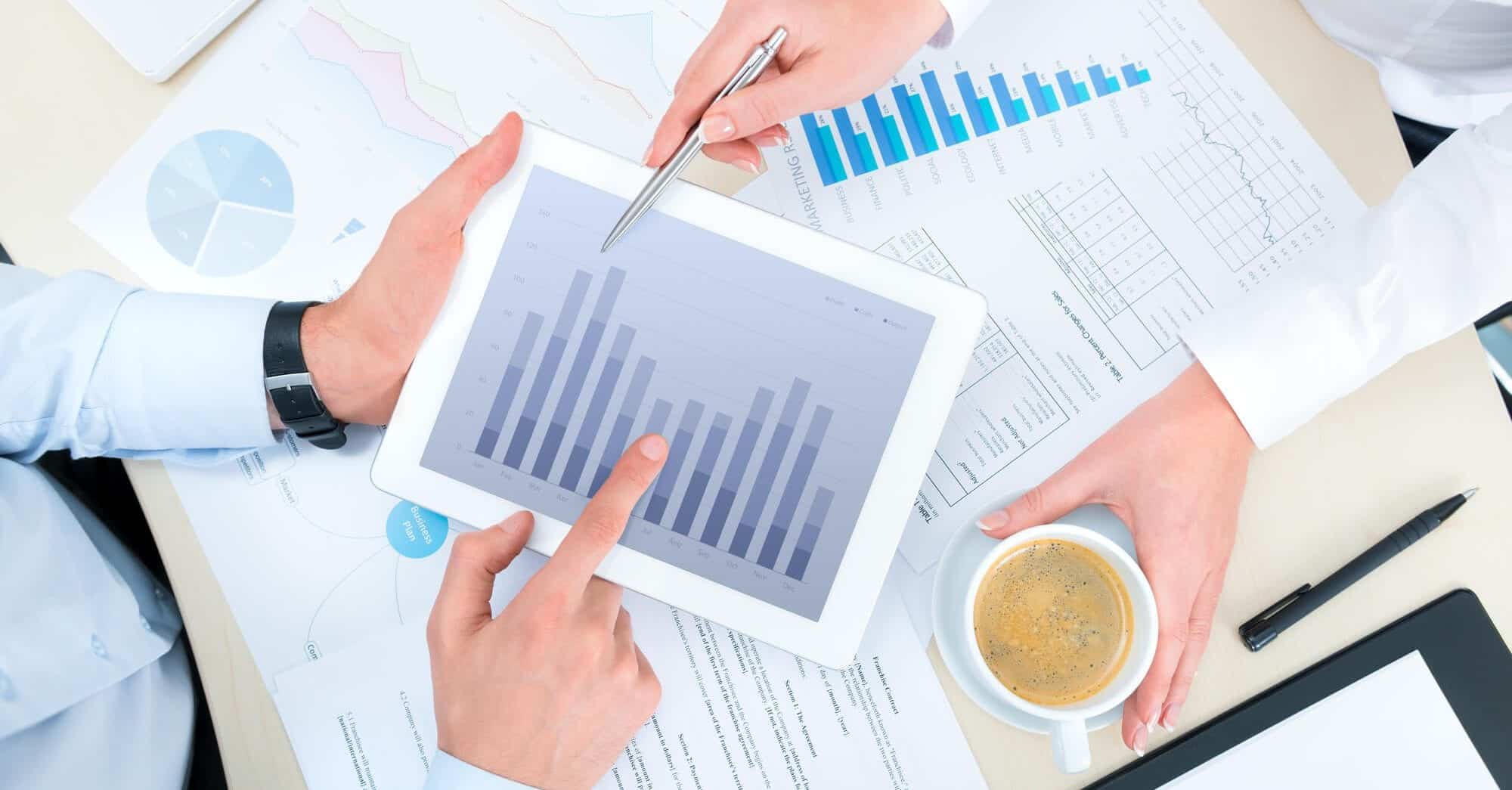 Identifying Your Digital Marketing Priorities
Don't let this year get you down because, in the big picture, it's just another year. Take some time to look at every lead and successful sign-on you've had – this will help you identify what marketing methods work best and maybe some points of weakness for the sales you didn't win. Creating a list of your current clients and the marketing method that attracted them will prepare you for the following years and allow you to tweak your current marketing strategy for maximum success.
Create a Brand Video
Developing a brand video is an excellent way to help your potential customers learn who you are and relate to what your business is doing. This not only encourages brand recognition but establishes trust with existing and potential customers as they can now put a face to the name. A brand video lets viewers know that you're genuine and invested in the products or services you offer. From reaching more customers through social media and providing more information in less time to standing out from the competition and increasing your placement on Google SERPs, a well-developed brand video will give you remarkable results.
Incorporating Video Content Regularly
Aside from creating a brand video, it's been proven that regular and engaging video content drives more traffic and attracts potential customers. Consumers find video content to be easily digestible, entertaining, and convenient. It's recommended to identify your target audiences and what social media platforms you would like to target, as each of these factors will help you get the results you're looking for. Whether it's Google My Business or LinkedIn, create a mix of video content that ranges in educational and entertainment. Your ideal customers will be more attracted to your company if they see you're excited to share your products or services.
97% of marketers claim that videos help customers understand products. [1]
Over 80% of all traffic will consist of video by 2021. [2]
81% of businesses are now using video for marketing. [3]
Live video will account for 13% of traffic by 2021. [4]
90% of consumers claim a video will help them make a purchasing decision. [5]
Video Formatting
Did you know that the actual format of your video matters just as much as the included content? If you're serious about having video content in your digital marketing strategy, it's essential to invest a lot of time into it. While you might not get many viewers the first or second time, the more video content you produce, the more your videos will travel across the Internet. Giving special attention to video formatting guidelines for each platform and how you can make the content user-friendly for everyone are great ways to excel and stand out from the competition. From adding subtitles and writing catchy titles to incorporate videos into blog posts and creating infographics, there are many ways in which your video content can be used to optimize your content marketing plan.
Facebook: 120 minutes
Google My Business: 30 seconds
LinkedIn: 10 minutes
YouTube: 15 minutes unless more is granted
Twitter: 140 seconds
Instagram: 60 seconds
IGTV: 10 minutes; 60 minutes with a verified account
Pinterest: 15 minutes
Optimize Existing Content
Once you've created content such as a blog post, video, or landing page, your work with it doesn't stop there. Business owners must update existing content regularly so it's up to date and relevant to current market trends. You should make it a point to refresh high performing content every year, if not more often. Google and other search engines are more likely to pick up updated content, whether that's double-checking stats or adding more outbound links. Along with this, identifying creative ways in which you can update your content is also beneficial. This can consist of offering downloadable versions or easy checklists, so clients can easily access your content on the go and make sure they're meeting all the key points to be successful.
Implement Paid Search Ads If You Haven't Already
Paid search advertising may seem like it won't make much of an impact, but it's actually one of the highest-rated digital marketing methods to gain results. Business owners that utilize paid search ads have the opportunity to view data, measure how well certain ads are performing, and make necessary adjustments to reach their target audiences better. Paid search ads are a great way to glean marketing qualified leads and enhance your digital marketing strategy.
Fast results
More qualified leads
Measurable results
Improved brand recognition
Great for local searches
Budget-friendly
So, What Costs Go Where?
Every business varies in the budget they have set aside for marketing, and this directly correlates with the size of the company, existing sales, and profit gained. You may be interested in one digital marketing strategy more than another. Still, ultimately it comes down to identifying which you think will be most effective and determining whether outsourcing the work will give you more results.
SEO: Incorporating SEO into your digital marketing strategy can give you outstanding results, especially if done correctly. Quality SEO can range in cost, but it's essential to learn about SEO yourself so you can be sure you're working with the best SEO specialist for your unique needs. Rather than keeping SEO in-house, it's worth looking into an expert's cost as these individuals are regularly staying up to date with changes and continuously learning new strategies.
Website: A company that's just starting likely doesn't have a lot of extra funding to spend on a detailed web design, so a DIY builder or pre-packaged theme option may be best. However, once you start gaining revenue and establish a client base, you can start investing more. Keep in mind; once you've designed your website, it doesn't just stop there – updates and changes will continue to present themselves.
Pay-Per-Click: Before you invest a lot of funding into pay-per-click advertising, it's suggested to spend a reasonable amount on test tactics as this will give you an idea if the produced results are, in fact, worth the cost. Many companies benefit from pay-per-click advertising, but each situation is unique, meaning you could benefit more from a different digital marketing strategy and not have to invest as much into pay-per-click.
Email Marketing: Even though today's consumers are opening emails less and less, it's still an effective digital marketing method you can incorporate. Email marketing is an easy way to communicate with your client base by reaching your customers in real-time. It's also an affordable strategy that is easy to track, meaning you will be able to adjust as needed.
Social Media: Every company should utilize social media marketing, but this is usually something you can have in-house rather than outsourcing it to an agency or freelancer. Your social media should be an eclectic mix of well-optimized content. There are many resources and guides available today, so you can learn about best practices and the value of consistency.
Now It's Time to Develop an Effective Marketing Plan for Your Budget
At the end of the day, no company invests the same amount into their marketing, as each company differs in skillset, needs, and target audience. It all starts with looking at where your current best customers come from and enhancing the strategies that got you to the point you are at today. Whether you want to focus on Google paid ads, SEO, or rebuilding your website, seeking guidance from an expert is highly recommended, so you can get the results and client base you've been hoping for.
References