Do you enjoy interacting with others and coordinating team efforts? Skillfully organizing and directing time and human resources? These are all things that a project manager does on a day-to-day basis. Many of you are freelancers – and goodness knows there are plenty of benefits to freelancing.
For some, though, there are very good reasons to head back to a firm or other corporate workplace, and a job as a project manager could be an excellent next step for you. Let's take an educational detour and check out some tips and advice on successfully becoming a project manager.
Given these trying times that we are living in now, securing a good project manager role may be hard, if not impossible. Projects are more than a little lacking in abundance due to the current economic crisis. Thus, when applying for the Project manager role, you should expect to have a lot of competition. Also, bear in mind that the other applicants should not only be considered as competition but, at least potentially, as superb people who very well might have the same technical skill set as you do. You have to think about what will give you the advantage, the extra push in order to secure that much-coveted project manager role. Once you figure out what your edge is, determine how to emphasize that distinction, making it shine out more than any other applicant and net you the interview, then the job.
Prepare for Success

Of course, the technical skill aspects are integral, however, what may be even more important is the ability to manage and lead a project. Build your portfolio using your past experiences, focusing on your leadership and management skills. Try to use an enticing, conversational tone (not too casual, but read it out loud to make sure it is well worded) and communicate clearly. Make it clear that you will be able to manage people well, without any mistakes or other problems stemming from miscommunication. Pitch your ideas on how you can manage a project with your superb project planning and how you will be able to incorporate the vision of the client into actuality.
As you may well know, during the project planning stage, you will also be in charge of assigning and delegating tasks. In other words, you will have to choose the right people whose own skill sets would be appropriate to that particular project. Indicate in your cover letter, application and|or resume how you have been able to capitalize on them and your ability and knack in choosing the right people who will make up your project team. Inform them of how your leadership skills will motivate your team because you are able to communicate the goals to them, while your management skills will help in driving your team to deliver the work needed to complete a particular phase in the project.
Interviewing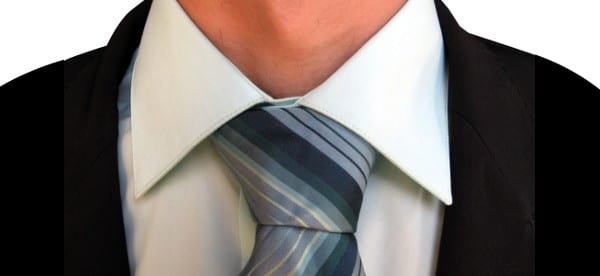 Another thing to indicate as plainly as possible from the first contact is how you are an efficient problem solver. Be sure to cite examples of some obstacles that you have encountered in your previous projects and how you were successful in handling and controlling them. Also, make it a point to let them know how well you are able to monitor any given project to avoid any conflicts – whether it is the budget, the resources or interpersonal issues within team. Organizational skill is another thing you should bring attention to and take advantage of. Naturally, every employer would like to have a project manager who can easily provide them with outlines and summaries of any applicable plans and processes when the need arises.
Inform them about the latest project management software that will be beneficial to the project at hand. Elaborate on the benefits of these software applications that you are familiar with because you've had firsthand experience with them. For example, tell them of your experiences in using a project tracking application that you have used in the past projects and what it can do to save on costs and resources. Advise them of how the use of these project tracking applications would also help in documenting any administrative systems that you will create during the project. It can be helpful as well to point out that they can use the generated reports and such to review your performance with as well as your team or they can use it for other upcoming projects similar to the current one you are applying for.
Conclusion

These are only some of the essential steps that you may follow to secure a position in project management. Always remember it is also important to have the confidence to back anything you say up with your excellent portfolio. Make sure to make suggestions and recommendations based upon your experiences. Include anything you can think of, from project planning to the most sophisticated project management software that they can use. Elaborate to show your expertise, because if you do, they are likely to recognize that you know what you are talking about. You will leave them with a lasting impression of you, wherein they will think, "This person will make a good project manager and we should hire him."
Of course, it's quite possible that you'll never become a project manager. You might spend the rest of your career freelancing happily, but the truth is that you'll still be a project manager of yourself at least, so some project management skills won't do you any harm, and they might hold an exciting future.