Regardless of the size or scale of your business, having an online presence, ecosystem, or eCommerce capacity can only improve your overall growth.
We get a lot of questions from "brick and mortar" business owners about what they should be doing online. Our answer is pretty straightforward: Everything. 
There are so many reasons why putting your business online or transitioning your model to include online capabilities is a fantastic idea. While many business owners look at an online business as either a complex maze of unknown obstacles or simply have trouble with change — there is an entire audience that lives almost entirely online. Without online capabilities, you're simply missing out on a ton of potential revenue, marketing success, and strategies that could propel your business into serious ROI.
What's the Big Deal With Having an Online Business
It's simple; there's a lot of potential in the online marketplace. According to Shopify plus, by next year, worldwide eCommerce sales will reach roughly $4.5 trillion. Yes, you read that right…trillion. This number is only increasing as more and more consumers are able to find the products and services they need online. 
Here are some incredible statistics and facts about why you should consider transitioning to eCommerce. 
Around 25% of the world's population shops online 
Nearly half of U.S. small businesses don't even have a website 
eCommerce customers can shop all hours of the day 
This year, eCommerce sales are expected to be 15.5% of all retail sales around the globe
While these aren't the only reasons why you should be considering a transition into the online realm — they are certainly good ones. It's not just about statistics, consumer behavior, and trends should be the light that you see at the end of the tunnel. 
Every year, more services and platforms are emerging to create a far more seamless and delightful experience for the online customer. As we reach further and further into the future, we're only going to see these innovative trends and strategies turn into habitual behavior for the consumer as they transition most of their purchasing power to the online marketplace. 
For business owners who have their own physical location or "brick and mortar" shop already in place, the transition to the online ecosystem doesn't mean abandoning your current model. Nope. It's about adding an entire world of possibilities and revenue to your business through digital channels, website renovations, search engine optimization (SEO), and more! 
While there are always ups and downs that can latch onto your physical business, the online world is vast and opportunistic — with very little slowing it down. Shoppers can interact with your brand via mobile devices or laptops, pay per click (PPC) marketing, and social media can help push consumers through the customer journey, and your website can act as a 24/7 shop for your target audience to peruse and purchase from. 
Ok, we've mentioned a lot here, and your head is either spinning or your determined to tackle the online marketplace. Let's break down some essential pieces that come with transitioning your business online. 
What Exactly is eCommerce? 
You've heard us talk about eCommerce a ton already, and if you didn't know by now, it's all about buying or selling products via online services or over the internet. Simple, right? 
Well, yes and no. While eCommerce shares a lot of touchpoints with traditional retail or purchasing cycles, there are a lot more avenues where you can effectively meet your customers to create the best possible customer experience. Most business owners that decide to make the transition into the online world understand the bare bones of it all. 
Make a website 
Add eCommerce capabilities
Cross fingers
Unfortunately, we see far too much of this and have to explain to business owners that their efforts were…less than stellar. Simply making a website that customers can purchase from isn't going to get results. You're going to need to put into place a customer acquisition strategy, utilizing SEO, email marketing campaigns, social media, PPC, paid media, and content marketing to guide your potential customers into your online shop. 
We all know about the dominant powerhouse that is Jeff Bezo's baby — Amazon. While he certainly did it right, we all can't expect to hit the jackpot when it comes to eCommerce, but that doesn't mean that you shouldn't have a platform at all. So many "mom and pop" shops, along with extremely prosperous small businesses got their start through eCommerce platforms. 
Yes, we know this sounds like a lot — which is why most successful companies choose to work with an eCommerce agency to reach their goals. It's an investment, that's for sure, but it comes back in droves with a successful strategy and thoughtful implementation.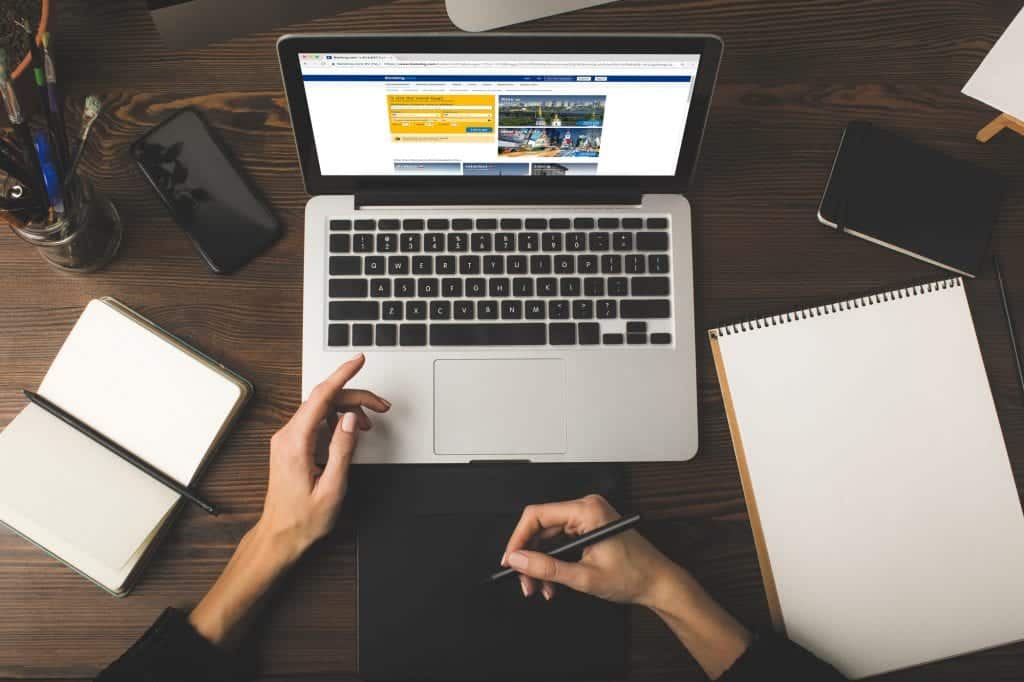 Navigating the Digital Landscape 
When working to shift your business online, there are plenty of much-needed components that require attention to reach the potential ROI that you're looking for. So, what are they?
Web Design 
If we're starting from the top, you're going to need an easy-to-access website that looks beautiful, integrates UX (user experience) best practices, and reflects your brand to a tee. This requires some web-design knowledge and understanding to do correctly — and there two routes to take. 
We're sure you've heard of Wix or Squarespace, both utilize simple and easy to navigate templates that can be a good start for many business owners looking to shift their business online. The problem is that both of these options lack a ton of capabilities and customization options that will most likely be needed down the road. 
So, it's important to consider more long-term web design options when you're first transitioning your business into the online marketplace. A bad move at the start can seriously hinder your progress down the road and prevent your business from getting the jumpstart it needs to start churning out revenue. 
Custom web builds on content management systems (CMS) like WordPress are your best bet. WordPress web design unlocks the true potential of eCommerce capabilities and has some incredible statistics and capacities, such as: 
Helps build more than 30% of all websites 
Ove 29,000 plugin downloads 
5,000 FREE plugin downloads 
Complete customization 
Combines the power of eCommerce powerhouses like WooCommerce, Shopify, and BigCommerce 
How you design and develop your website matters, including mobile capabilities and load times, effect the interactions with users everywhere — and there are numbers to back it up. 
75% of users will make snap judgments about your business's credibility from your website's design [1]
38% of visitors will halt engagement with your website if your content or layout is ugly [2]
40% of transactions are completed on a mobile device [3]
47% of users expect less than 2 second load times [4]
88% of visitors will NEVER return to a website after a bad user experience  [5]
And these numbers are just the tip of the iceberg. Your website may be the first step to transitioning your business online, but it's one of the most important. Hiring web-design help is essential, especially for business owners who don't have a sound understanding of the digital landscape and the time to keep up with changing UX, web development, security, and eCommerce trends.  
Search Engine Optimization (SEO) 
Ok, so your business has a website, now what? Well, you could go around town putting up signs or screaming your site's URL at everyone you see — but that's not going to get your site visitors. Think about how you find the majority of the websites you land on, how did you get there? The majority of website visits come from search engines like Google. 
Organic search, which is essentially entering a string of text into a search engine, is responsible for a whopping 53% of all website traffic. What this means is that you're going to need to posit your website into a position to be found on search engines through search engine optimization. So, how does SEO work? 
SEO is a tried and true strategy for increasing website traffic by converting visitors into leads — which in turn gains massive revenue for your business. The most effective SEO strategies include on-page optimization, content marketing, and link building for an "all hands on deck" approach to driving your website to the first page of Google. 
Many business owners that are looking to make the switch to an online marketplace have probably heard of SEO and may have some rudimentary knowledge of how it all works. However, there are some specialized SEO tactics that need to be deployed in order to garner the ROI that can accompany this strategy. 
Understanding anchor text maneuver, link building strategies, and keeping up with Google's ever-changing algorithm requires a lot of in-depth experience that many business owners simply don't have the time to learn. Finding a guru in the SEO space is a godsend for business owners looking to shoot to the top of the Google page rankings. An experienced agency with SEO services can assist with creating a keyword strategy that targets your audience's search habits and creates content to pull them through your sales funnel. 
However, if you want to take matters into your own hands, it's never a bad idea to be informed about some of the most crucial aspects of SEO. We put together a list of the Top 30 Best SEO Tools for Small Business that can help you navigate the complicated world of search. 
Paid Advertising 
While SEO takes care of good old fashioned organic search, there still lies a massive opportunity in the paid advertising arena for businesses looking to shift their operations online. 
Have you ever searched something on Google and seen results pop up on the top of the page with the word "Ad" right before them? Well, those are targeted paid advertisements that online businesses utilize to receive traffic that they're able to convert into sales. It's called search engine marketing (SEM), and it's an effective shortcut to the long-term investment that various components of SEO provide to get your page to the top of search fast. 
Paid media campaigns typically utilize pay-per-click (PPC) marketing to reach your goals. Advertisers pay a fee, which depends entirely on the search volume of specific keywords, every time one of their ads is clicked. Hence the creative name, pay-per-click. 
Google Ads
Google Ads are perhaps the most popular form of PPC, and the platform has a ton of unique features that can help push the envelope of digital marketing forward. They implement a "bid" approach, where users bid on specific keywords, and Google takes into account a ton of detailed factors to determine which page is most qualified for that top page ranking. 
If you're curious about how to enter the intense world of PPC, there are a few quick pieces of information we can provide. Your chances of getting that top spot rely heavily on your Ad Rank, which takes into account your bid amount and Quality Score. A Quality Score is incredibly important and pulls factors that come into play way before you start a PPC campaign. Your click-through-rate, relevance (which on-page optimization can improve), and landing page quality all have a massive impact on your Quality Score. 
These three areas are all a major part of why web design and SEO are so important in the early stages of transitioning your business online because taking shortcuts early can cost you a ton in the future. 
Social Media Ads 
Social media is another great way to meet your potential consumers where they spend a lot of their time — which is on their phones. These efforts can, in turn, be converted into customers. 
One of the most effective platforms is Facebook, which is the world's third most-visited website. That's no surprise on a website that receives 2.41 billion monthly active users. So, if you want to get the most out of switching your physical location online, you'll need to consider the possibilities of Facebook, because it's where people also shop. 
15% of U.S. social media users shop on Facebook — which means your store has a lot to offer the platform.[6]
Almost everyone has a Facebook page and spends entirely too much time perusing the site catching up with old friends, watching the news, or experiencing the world through a digital lens. A ton of this traffic comes from mobile devices as well, which is why it's so important for those looking to get a substantial ROI on their Facebook Ads to target mobile consumers. 
 94% of Facebook Ad revenue comes from mobile devices, which is astonishing. [7]
Facebook Ads are more than just knowing how to write up a status or post a picture; they require a lot of targeting and intensive A/B testing to get the most out of your investment. If you want to know more about how you can harness the power of social media platforms like Facebook, check out our guide: Facebook Ads Strategy to Promote Your eCommerce Store.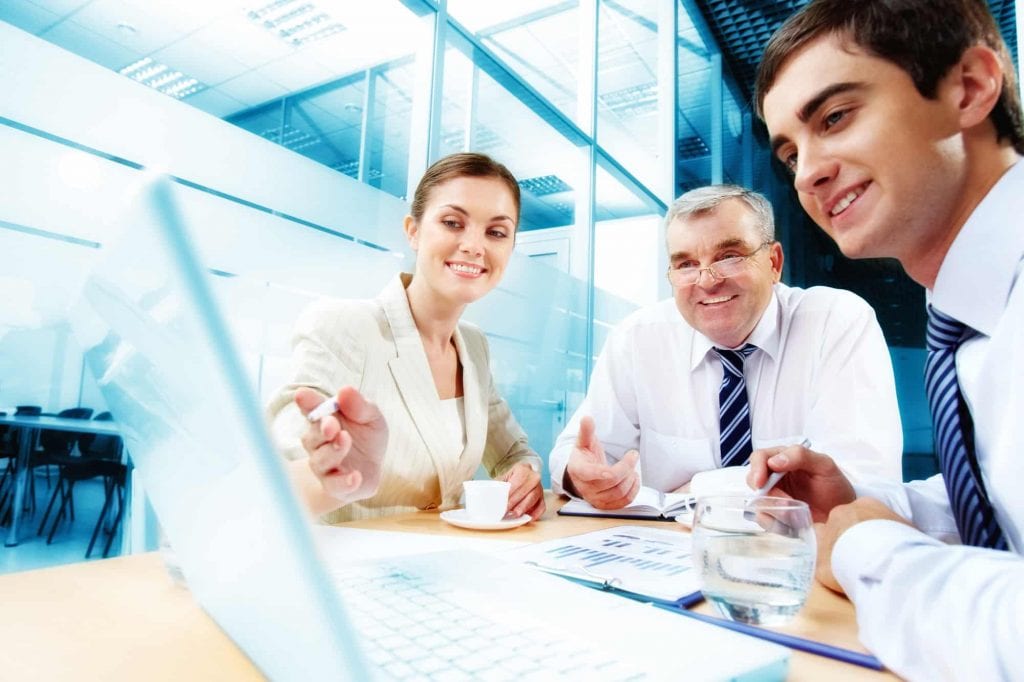 Wrapping Things Up 
As you can see, there's a ton that goes into transitioning your business online, but don't be intimidated — it's worth it. 
We covered a lot, but there's so much more your business can do to take advantage of the online marketplace. 
Email marketing 
Content marketing 
Influencer marketing 
More in-depth SEM practices 
Affiliate marketing 
And more! 
Aside from the 24/7 capabilities of an online shop, there are countless other benefits that come attached to shifting your business to the digital frontier. As we continue to move forward and the more mobile and tech-savvy generation gains buying power, failing to have online capabilities will demolish the archaic business models of yesteryear. 
So, get going…get digital…get online…and get the true potential of your business moving.
References