If you run a website or work at a digital marketing agency, then SEO software plays a critical part in your day to day life. Not only do they save us valuable time but they also allow us to achieve things that wouldn't be possible manually. Here are the 30 best SEO tools for small business.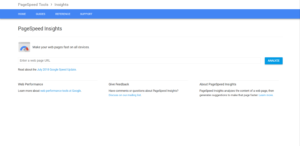 Google PageSpeed Insights
Within the Google Search Console, you have access to their PageSpeed Insight tool. This tool takes your website and analyzes it for possible improvements that you could make to the speed of your page.
We already know that Google is using page speed as a ranking factor and therefore this tool is critical for everybody who cares about their rankings.
---

 Moz Local Listing
Moz is one of the three biggest backlink checkers, but you might not know that they also have a range of other tools, including a local listing tool. This feature allows you to input your business and track your local business listing.
The reason why this so useful is that the tool will show you improvements that you can make to your local listing which will drive more customers to your business. Not only that, but a complete listing makes it more likely that you will appear at the top of the local SERPs.
---

 KeywordTool.io
KeywordTool.io is one of the most popular keyword tools, probably because it's shockingly simple to use and the interface is easy to interpret. The program scrapes data from Googles KW planner and other sources to give you all the data that you need to decide on which keywords you are going to target.
Without a keyword tool, you are shooting blind. It's crucial that every SEO knows what keywords they want to rank for and how competitive those phrases are.
---

 SEO Crawler
SEO Crawler is a great all-in-one management tool. It helps you track your own ratings against competitor ratings, perform website analytics/auditing, track backlinks and so much more.  If you had to pick only one SEO tool for your business, this would be the one.
If you sign up you can also get a free 14-day trial of the service to evaluate it before you choose to buy.
---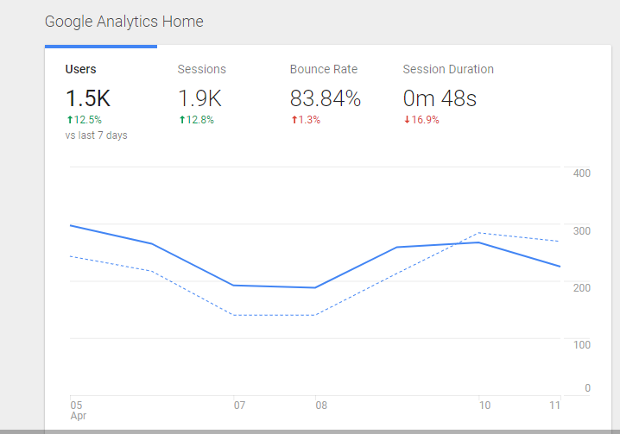 Google Analytics
Once you've got your website live and you are bringing some traffic in you will want to analyze that traffic to see how you can improve. Google Analytics is by far the best analytics tool, and once you have connected it to your other Google tools, it can become very powerful.
It will show you data like the source of your visitors, how long they stay on your website and even how different types of traffic use and convert on your site.
---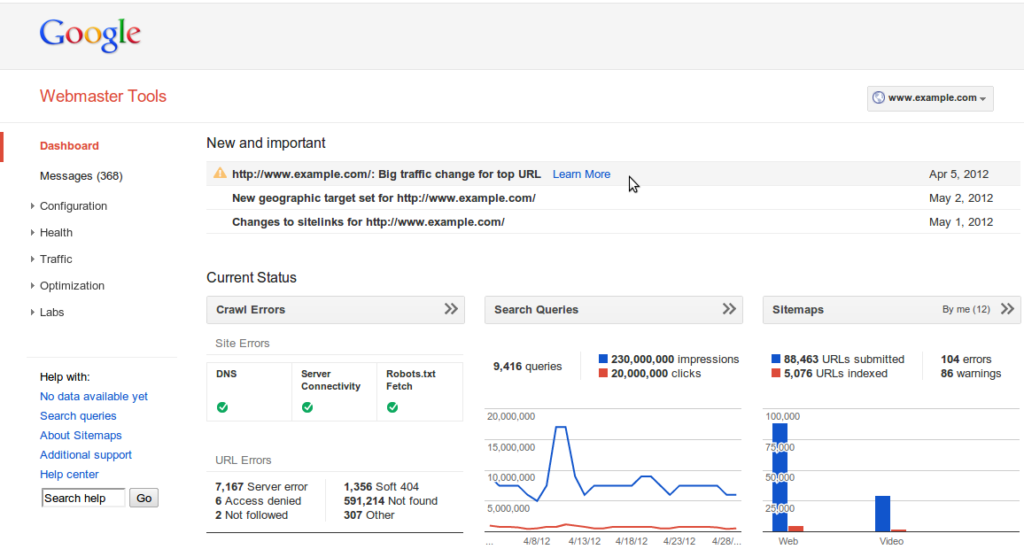 Google Webmaster Tools
If you're not using Google Webmaster Tools, then you're severely hampering your business. Getting data straight from the source is the best possible option and fortunately for us SEOs, Google gives us plenty in their Webmaster Tools.
It shows you exactly which links they have indexed, which allows you to ping the ones that they haven't, and it also shows you the keywords that you are ranking for. This gives you the knowledge that you need to optimize your existing pages for those keywords and bring in extra traffic.
---

 Google Keyword Planner
While the Google Keyword Planner has become less useful over the past few years as they have restricted the amount of data that you can access, it's still the most reliable source. You should use the GKP to cross-reference and confirm the data from other keyword tools.
---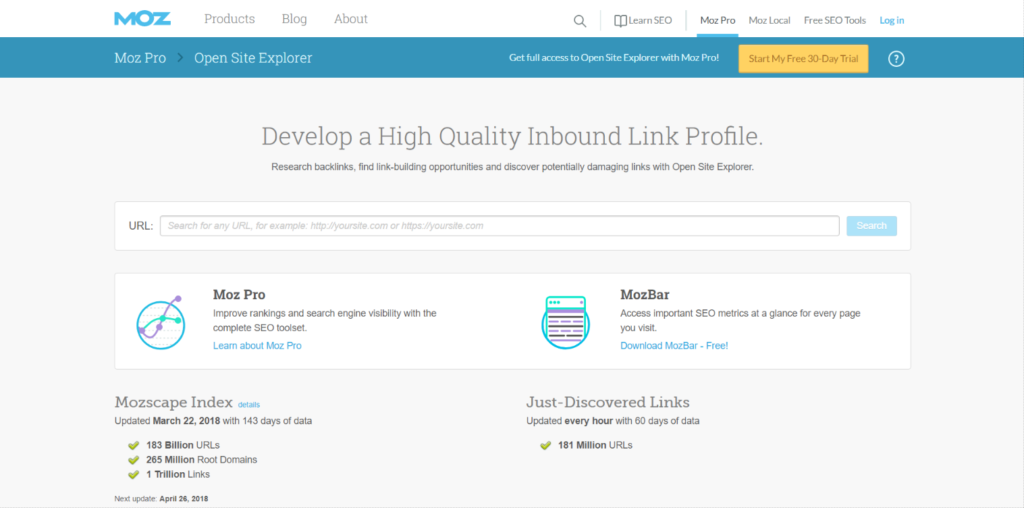 Moz Open Site Explorer
Of all of the tools that Moz has on offer, their Open Site Explorer is undoubtedly their most popular feature. By just typing in the URL of a website you can get access to their backlinks, including the anchor text that they used and what pages the links came from.
This knowledge is essential for judging the competitiveness of a keyword so that you can understand what will need to be done to rank for the phrase.
---

 Google Trends
If you're looking for new industries to enter or you work in a large industry with many sub-niches, Google Trends can be a seriously useful tool. It takes all of the search data that Google has any uses it to create intuitive graphs that show you the popularity of a topic or phrase.
This useful to SEOs because it can allow you to recognize where the search volume is before it even appears in any of the keyword tools.
---

 QuickSprout Website Analyzer
Improving your on-page SEO can be a pain, thankfully, the QuickSprout Website Analyzer makes it a lot easier. Developed by Neil Patel, this tool analyzes your website and tells you where you can make improvements.
Everything from your titles and descriptions through to your headings and image metadata is checked, all to make spotting on-page SEO improvements much quicker.
---

Schema Creator
Most websites can benefit from using Schema in some way. It allows your Google listings to be much more complicated and some people believe that it can even improve your rankings.
Either way, we know that using Schema can make your website standout in the results pages and that makes it more likely that users will click on your site. With Schema you can include star ratings, business information and even an option for users to contact you.
---

 SERPs Rank Checker
Checking your rankings is incredibly important, mainly if your business operates in an industry where the SERPs are overwhelmingly volatile. Losing just a single spot in the rankings could represent thousands of dollars per day, and that's why you need to keep track of your rankings.
This tool makes it simple; you just have to input your pages and the keywords that you want to track, and the rest is done for you.
---

 SERPWoo
If you don't have SERPWoo, you need to stop what you're doing and buy a subscription right now. Without any doubt, SERPWoo is the most innovative software in the SEO game right now.
They brought to the table features that nobody else had even thought about, they track past rankings and show movements in a graph, and their keyword tool is mindblowing. Rather than just displaying a list of keywords, they also scrape the websites that rank for your seed keyword and show your more phrases that those businesses already rank for.
This allows you to find queries that most other tools would never show you, opening you up to more traffic and therefore more revenue.
---

 XML Sitemaps
Although Google, Bing, and Yahoo have become better at scraping the web and understanding the structure of your site, it's always a good idea to give them as much help as possible. An XML Sitemap is mostly just a list of pages on your website.
This tool uses a crawler to go through your website and find all of your pages, creating a sitemap that you can then download and give to the search engines.
---

Browseo
Browseo is an exciting tool that allows you to see a website like a search engine would see it. This strips out everything that isn't readable by the Google crawlers, enabling you to check what is and isn't going to be indexed.
This can be useful for when you're purposefully trying to hide things from the search engines, or when you want to ensure that individual sections are being indexed.
---

 Pingdom Speed Checker
Although the Google PageSpeed Insights tool does a great job of showing you how well your pages are optimized for speed, the Pingdom tool takes it to the next level. Rather than just showing you fundamental changes, it goes into a deep level.
Each of the files that your page loads is shown in a waterfall diagram, allowing you to see exactly which files are causing the slow speed and why. This enables you to distinguish between a poorly optimized page, a slow server or slow external calls, saving you valuable time.
---

 Ahrefs' Site Explorer
The Site Explorer tool by Ahrefs' is their equivalent of the Open Site Explorer and allows you to look at the backlinks, keywords, and rankings of the domain that you input. Compared to Moz the tool has a much more extensive backlink database, making it more useful.
---

 Ahrefs' Keyword Explorer
Ahrefs' Keyword Explorer works similarly to the keyword tool over at SERPWoo. You input a seed keyword and can then see similar phrases as well as the keywords that the ranking sites are also ranking for.
---

Copyscape
Copyscape is the industry standard for catch plagiarism. It allows you to input or upload a document and then Copyscape will check it against their database of millions of records and web pages to detect any copied content.
---

 Robots.txt Generator
Your robots.txt page is relatively essential; it gives information to any robots visiting your website, asking them not to perform specific actions. As an SEO you might be inclined to block crawlers from Ahrefs', Moz and Majestic to prevent your pages being cached.
---

 Structured Data Testing Tool
Structured Data is becoming more and more critical, especially for local businesses who have business listings in apps like Google Maps. This tool allows you to quickly test your structured data, rather than having to look manually.
---

 Buzzstream
Buzzstream was designed to be a relationship management software. You can use it to send customized or personalized emails to a list and then manage the responses all within the software.
This makes high-quality outreach for linkbuilding much easier than if you were trying to do the same with your email provider.
---

 Check My Links
Check My Links is a plugin that's available in multiple web browsers. It checks all of the links on your current web page, looking for any that are broken and return 4xx errors. This can be beneficial to SEO's who are using a 'broken link building' tactic.
---

 Citation Labs'
Citation Labs' has a range of tools, but perhaps their most useful tool is their Link Prospector. With this tool, you can input a few phrases and tweak the parameters, and then the tool will return a list of websites.
For SEO's this a powerful way to find targets for your outreach. You can customize the settings to return websites that are likely to accept guest posts or other specific tactics.
---

 HARO
Help a Reporter Out or HARO for short is a system that connects journalists with subject experts, giving them an easy way to find sources for their writing. For SEO's this an easy way to help journalists out in return for brand exposure and backlinks.
---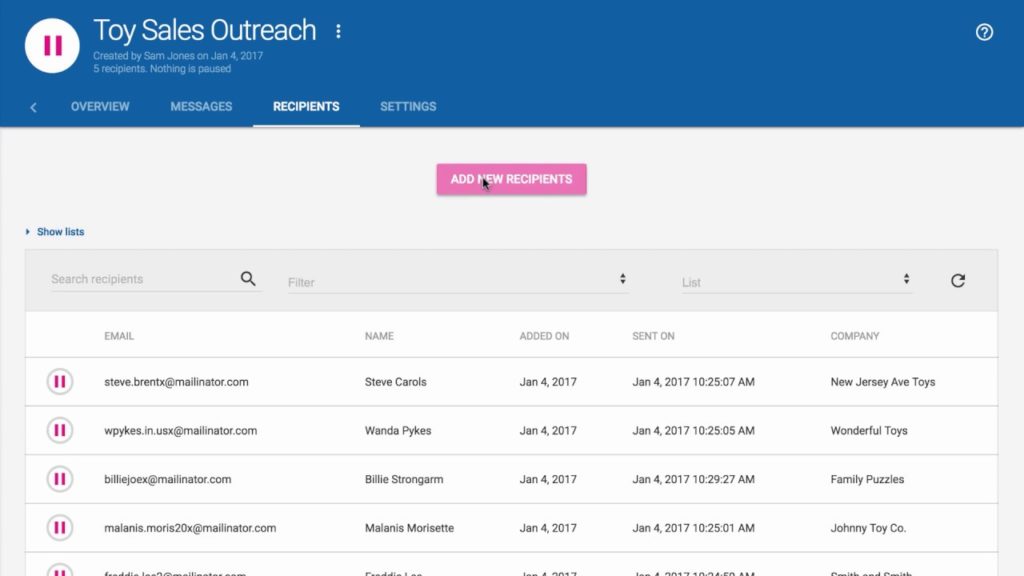 Mailshake
While Buzzstream is best for personalized and higher quality outreach, Mailshake is better for a shotgun approach where you are sending out more substantial quantities of emails without customization. However, Mailshake does allow for some necessary personalization.
---

 ScrapeBox
ScrapeBox has always been described as the 'swiss army knife of SEO' because it has so many purposes within a single tool. Every SEO needs Scrapebox; it's the easiest way to scrape information from the web and can save you hundreds of dollars each month.
---

 Wayback Machine
The Wayback Machine does what it says; it allows you to go 'wayback' in time and see how a web page looked on a given date in time. Although it doesn't show every single day, for more prominent sites, they have incredible coverage.
This program can be useful for when you're looking at new domains to purchase or when you're conducting competitor research.
---

 GTMetrix
This list already has two-speed testing tools, but page speed is so important that you need a third. GTMetrix is one of the most complex page speed analyzers on the web, and it will show you exactly what is causing your pages to load slowly.
Using GTMetrix in conjunction with the Pingdom tool and Google's own PageSpeed Insights tool will give you all the information that you need to optimize your website for speed.
---

 Screaming Frog
Screaming Frog is the ultimate web crawling and spider tool available to consumers. It has such a massive range of uses but for SEO's the most likely use is to crawl your website to check for errors and to scrape any on-page SEO related data.
---

 SEMRush
SEMRush is a competitor to SERPWoo, and it described itself as an 'all-in-one marketing tool' for digital marketing professionals. SEMRush gives you access to backlink, traffic, and rankings data for almost any website on the internet.
---
Conclusion
Although we don't think you'll need each and every one of these tools, each of them has its specialty. At some point in your journey, you will likely find a good use for most of them. Check out our All-in-one Suite to tackle most of this in one place.