There are plenty of reasons to hit the nail on the head when it comes to the systems and processes of your agency. Systemizing your agency can be a difficult task — and if done poorly, it can negatively impact your ability to scale properly.
If you're just getting started, you're probably wondering where to begin. Adopting a system for your agency brings new challenges and hurdles to cross. Some processes may even look better on paper than they do in practice. Implementing change is always challenging, but the long-term success of your agency is the goal. It's a marathon, not a spring.
We get it, you want this transition to go smoothly.
Well, that's why we put this article together. We've done it, and we know just how challenging it can be. But, silver linings…we did learn a thing or two, or seven. Improve your efficiency through processes and systems — don't hold back because things are going swimmingly now, because eventually you'll get caught in the current. You should be looking toward the future.
Here are some of the tools and processes we've found most helpful when it comes to systemizing your agency.
Leads 
Start by creating a system for storing and accessing leads. Simple web forms are all you need to systemize client and lead data. This just makes it far easier to collect essential information about potential or even current clients.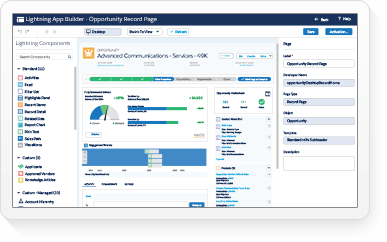 There are plenty of great software out there to help with this. We personally like Salesforce. Their easy-to-use interface and robust CRM platform makes customer relations a breeze. 
Salesforce is also built for business growth and scalability. This great because you won't have to go through the painstaking process of relearning or retraining employees on a new software once your business grows.
Next, you're going to need a way to communicate with the leads. We're not talking about the personal touch factor (although that is essential). Yes, trust and rapport with your potential clients and customers is a necessary component of communication, but in order to do so at a larger scale, you're going to need the right system at hand.
Whatever system you utilize to build your lead database — there should also be a way to easily access key information and provide product or service offers that will aid you in converting leads to clients.
No matter how far we progress down the online communication wormhole, email still reigns as a top contender for lead building and nurturing. Email automation has revolutionized the way campaigns are made and conversions are established. 

ConvertKit software offers an incredibly personalized email automation service along with ways to segment and organize your leads.
Intake and On-Boarding
Landing a client is only the beginning. You're still going to need a system that allows for data collection, learning the needs of your clients, and recording any supplementary information necessary for bettering the relationship. Every client is unique, but having a system in place that allows for seamless communication and file sharing is crucial.
For communication, we personally love Slack.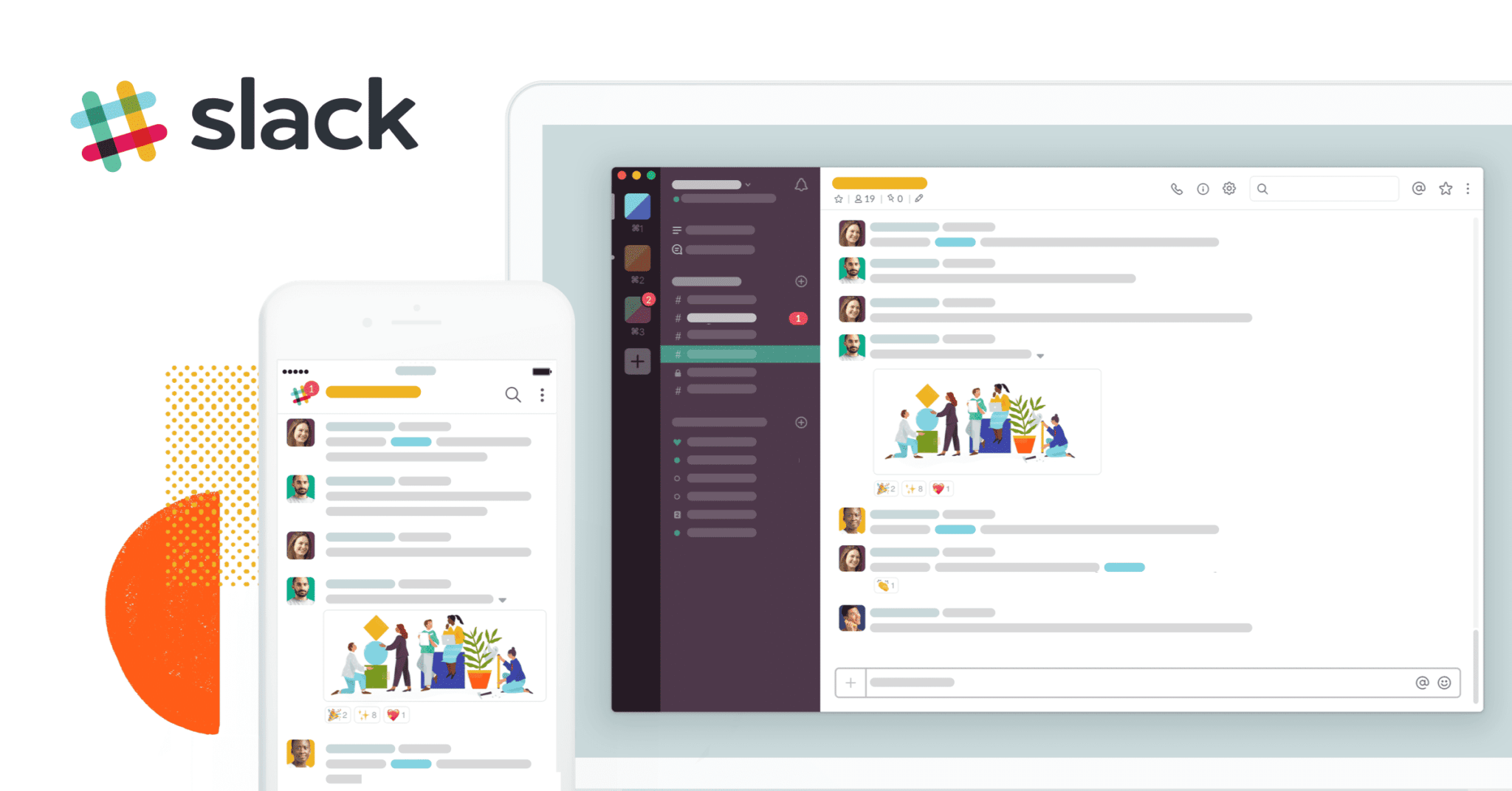 It's simple interface and diverse applications make it a perfect tool for sharing important updates, tasks and finished products with clients.
We also love the simplicity of Google docs and sheets. The ability to share and edit in cloud format makes it extremely easy for a variety of employees to have access and make necessary edits. Clients can also be added if needed, and the robust folder systems make it easy to organize different clients into different baskets. Plus, the combination of workplace communication software like Slack with Google's cloud-based system makes for a simple workflow. 
Creating an on-boarding system is your next step as well — creating processes for SOW's and contracts makes life a whole lot easier for you and your clients. We recommend having branded contract templates for all of your services. 
Client Feedback
Learning the good and the bad from your clients and customers is one of your most valuable assets. But without the proper system in place, key feedback can get lost in the mix. Not only will gathering this information create a better customer experience and possibly even a better product or service, but it will help determine if what you're doing is working.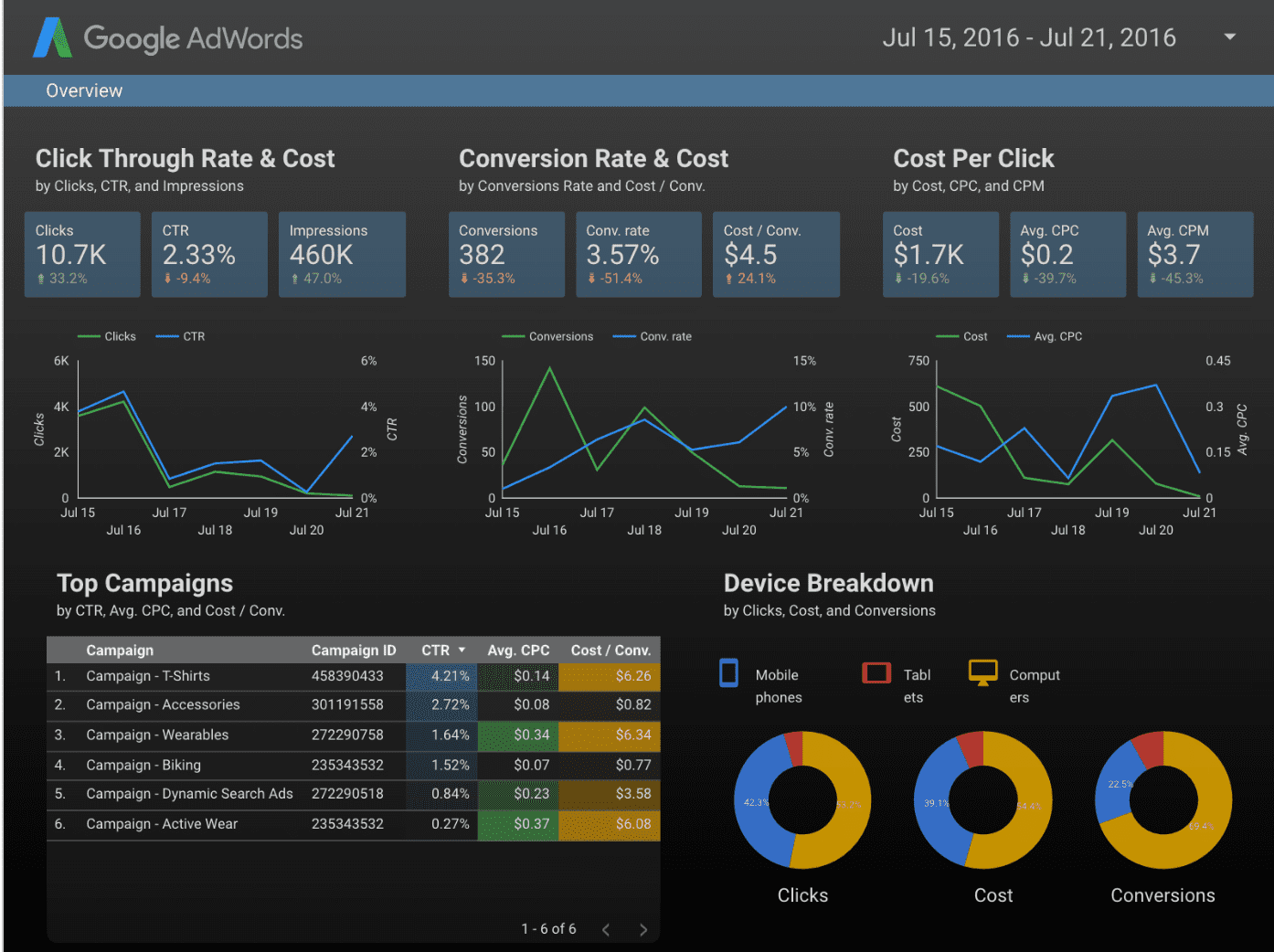 For this you're going to need a customizable and accurate reporting system. This will ensure that your clients understand results but also keeps you on track with progress and goals. 
Google Data Studios is something we just started using and we love it. Incredibly customizable and easy to use — with the ability to brand each report for each client.
But that's not all you should be gathering from and for clients.
You're also going to want some testimonials. Keep these in a Google sheet or document in the client folder. These can be used in a myriad of ways.
Social media content

Work examples on website

White-papers

Email signatures
Content Creation
Ah, the buzzword of the decade. Content, content, content. Everyone's doing it and everyone's' talking about it. But the challenge isn't so much creating great content as it is — creating a process for the entire ecosystem. Internal processes for content creation can a world of difference.
Not only will this help you create better content, but also a more streamlined process for delivery and publishing.
We use a ton of software and systems for content creation. Our designers use almost the entirety of Adobe Creative Suite — but they have their own process for systematizing that we can cover in a later article.
If you're just getting started, or maybe don't have a professional design team on-hand — don't worry, you're not out of luck.
Easy-to-use programs like Canva make simple image creation extremely user-friendly, even for those of us that aren't especially gifted graphic designers.
Blogs are another story. There are plenty of tools for writers available, but when it comes to creating a system — this where it's up to your team. We personally recommend implementing a cluster content strategy for coming up with ideas and creating valuable content surrounding a singular topic.
Systemizing your agency takes a lot of work. I wish that it was possible to give you every solution possible for creating the perfect agency ecosystem, but there are simply too many variables — too many unique challenges each agency faces.
But, the scaffolding given in this article will give you a head start. Feel free to reach out in the comments or by email if you have any questions about how to best create processes.